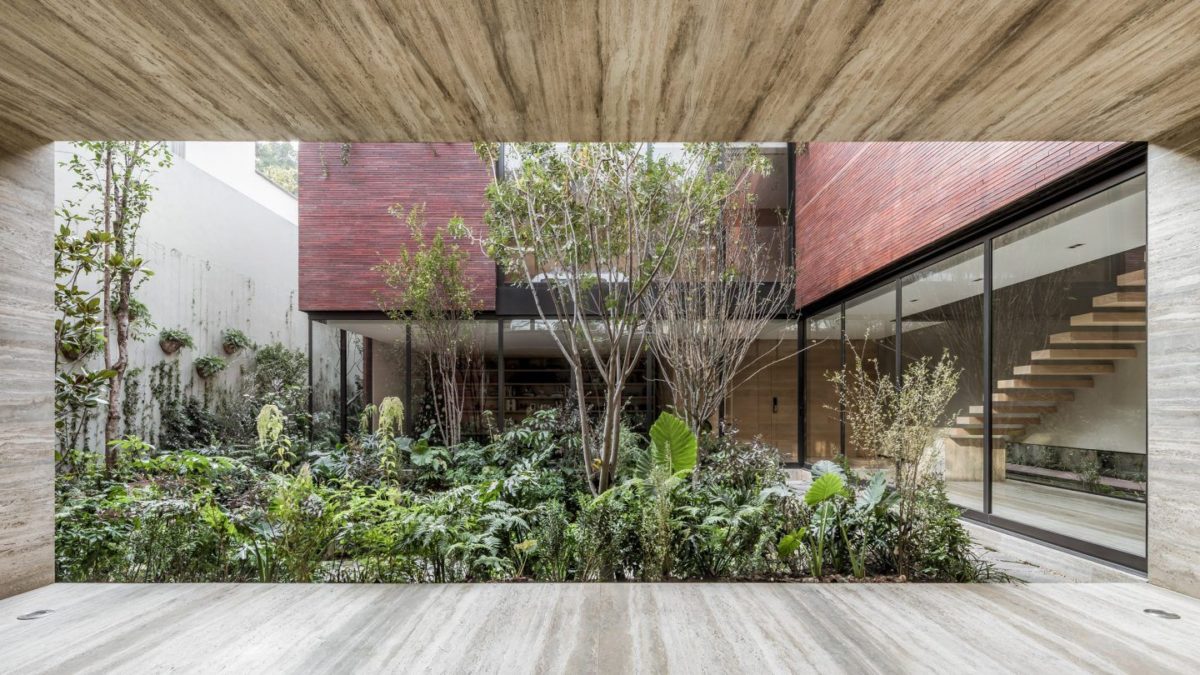 Esrawe Studio develop furniture, interior design and architectural solutions for museums, hotels, restaurants, bars, offices, residential complexes and private homes. We already talked about the studio on the occasion of their Trama Collection, today we will present their first residential project, Casa Sierra Fría. The requested program speaks of an intimate space for a family of four people.
A search to promote meeting and interaction spaces that allow an introspective and isolated relationship from the outside. A series of volumes, in the shape of a horseshoe, are discovered and stripped along the route.
The continuity of the facade expressed by a unique material (brick) defines the monolithic and introspective character of the concept. The multiple volumes that make it up become the skin it contains and frames privacy. Upon entering the house, a continuous flow space is discovered that surrounds the garden, an element of integration and the heart of the program, which is viewed from all rooms and common spaces. The program consists of a garden, four rooms, a study, a living room, a dining room, a kitchen, an outdoor patio, a cellar and an upper terrace.
Visit Esrawe Studio to know more about Casa Sierra Fría
Photography by César Béjar
c