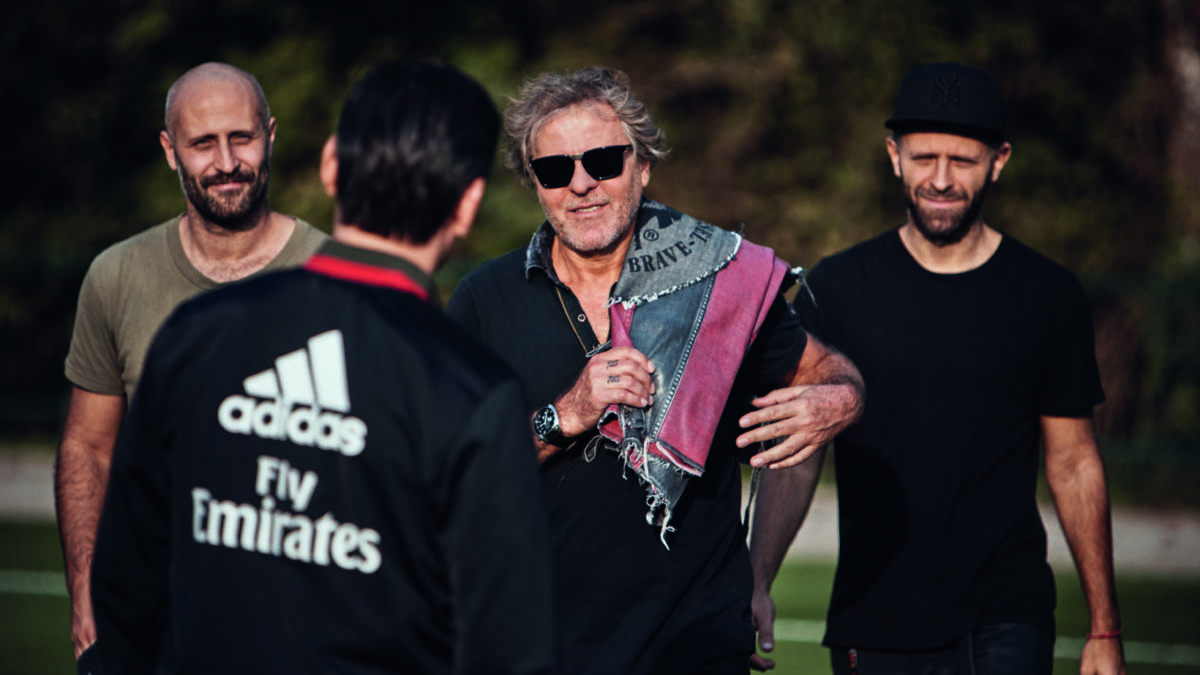 DIESEL IS THE NEW STYLE PARTNER OF AC MILAN
Following a surprisingly positive beginning of a season, after more than 5 years, AC Milan can approach the Christmas break with a smile on his face. The team can be even happier thanks to the latest news coming from the fashion world.
Renzo Rosso, the number one of Diesel, recently signed to become style partner of the team.
"A dream that becomes true, for me and my family, and for Diesel. Two extraordinary similar paths, my brand and AC Milan, two Italian players, two icons, with a close soul and a worldwide resonance", said Rosso.
In the video presentation, recently released on the Diesel website, the CEO redesigns the most important symbol of the team, the flag. He did it using his bare hands and bringing the materials that made Diesel famous, like jeans and leather, into a more than one hundred years tradition. The suggestive result is a leather flag red and black, with a big central patch made of jeans with the Diesel logo.Diesel will be the style curator for all the AC Milan events outside the stadium for the next three years, but a deeper collaboration in the future, to design the official jerseys, is not yet excluded.