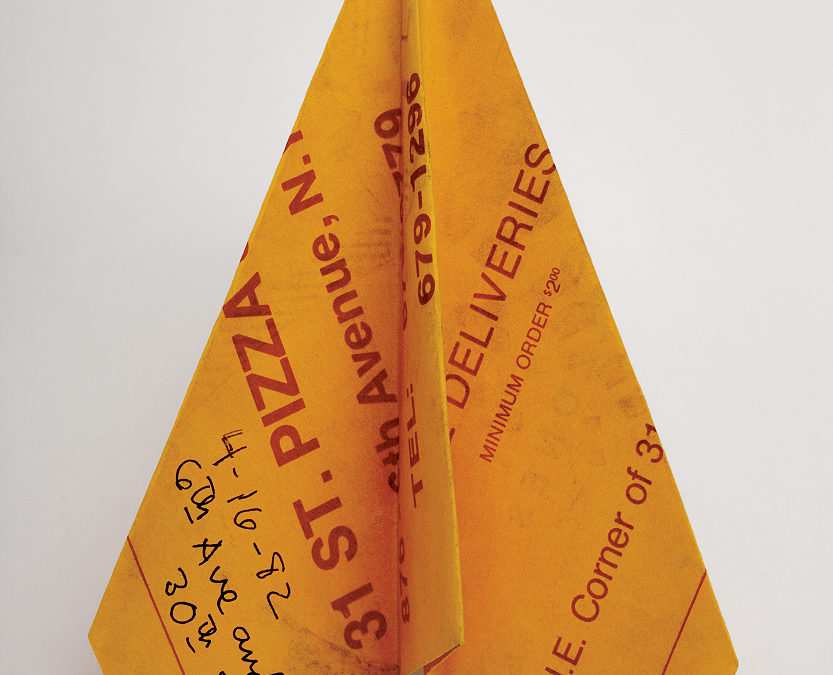 GLI AEROPLANINI DI MANHATTAN
L'aeroplanino di carta è un oggetto che tutti conosciamo e amiamo ma che nessuno solitamente colleziona. Si preferisce piegarli, farli volare e abbandonarli al loro destino. Mettiamo però che tutto ciò accada a Manhattan negli anni '60/'70 e che ci sia un artista con la voglia di raccoglierli in una divertente collezione di "arte popolare". Harry Smith, poliedrico artista della generazione beat, ha raccolto tutti gli aeroplanini di carta abbandonati nelle vie di Manhattan tra il 1961 e il 1983. Con i superstiti 251 è stata  fatta una pubblicazione, grazie all'intervento del fotografo Jason Fulford. Così nasce "Paper Airplanes: The Collections of Harry Smiths, catalogue raisonné, volume 1", edito da J&L Books e Anthology Film Archives. Tutte le immagini catturano il nostro animo bambino, e ci si ritrova curiosi osservatori dei dettagli nascosti sulle varie carte utilizzate , cercando dalla carta di far riemergere possibili storie legate a chi costruì e giocò con questi piccoli oggetti.
All rights reserved to J&L Books and Anthology Film Archives.