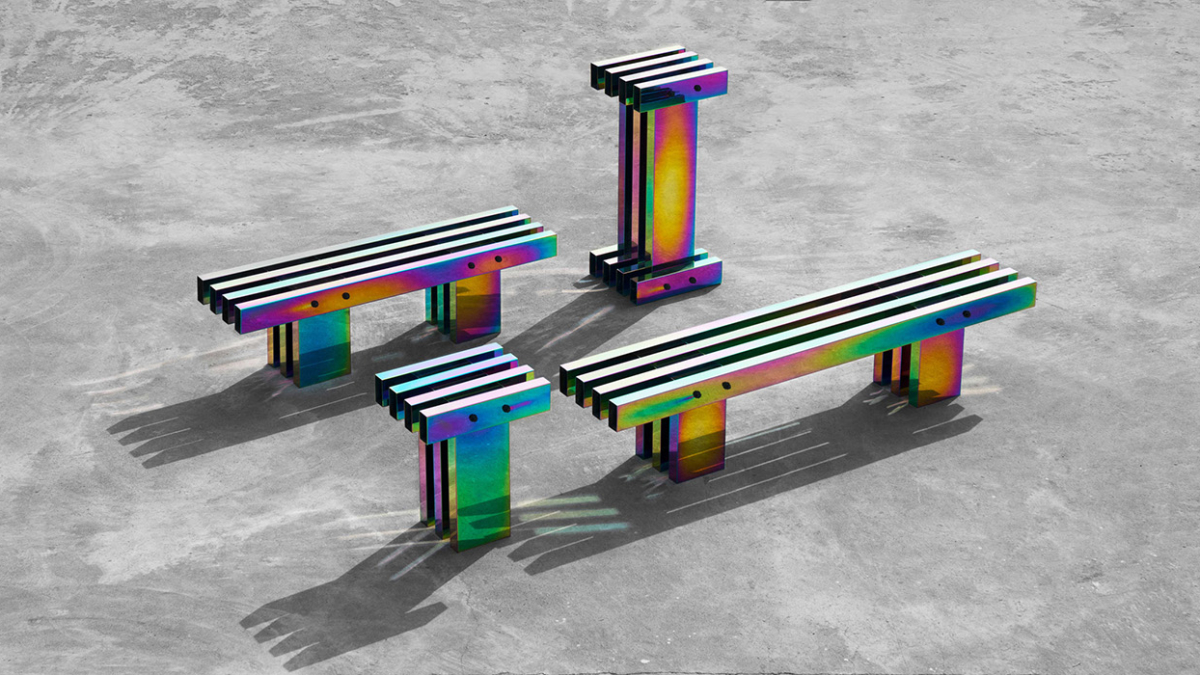 Presented at this year's Design Shanghai, which took place between 6 and 9 March, Hot is the Chinese design studio Buzao's latest furniture collections. The Hot collection, which features a side table, an upright column, a tea table, a table and two benches, uses electroplated stainless steel to create an "uncontrollable" and changing rainbow-hued pattern.
"Unpredictable electroplating is the result of uneven distribution of positive and negative electrons. This uncontrollable quality is the life of the product…" said Peng Zeng, Buzao's director.
The extremely dazzling illusional colors contrast with the rough humble forms, producing psychedelic, jumping, surreal dramatic feelings. The furniture piece structure is designed with a regular rectangular folded surface. The concept of this project is to connect a simple production system with an uncontrollable aesthetic, intersecting rationality with irrationality.
B

All Rights reserved to Buzao