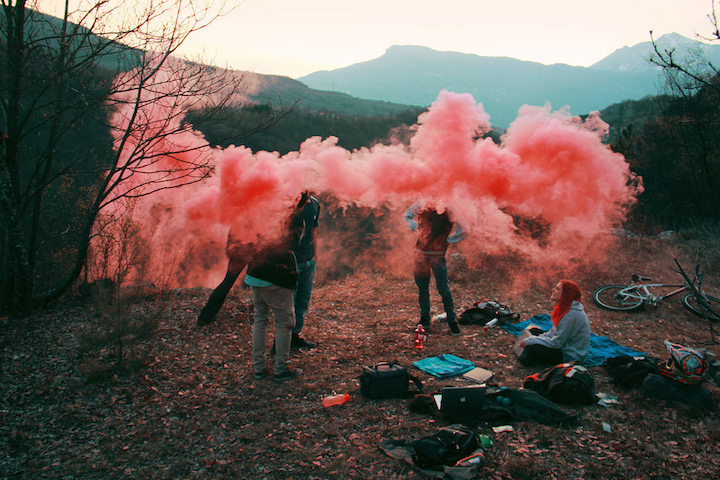 # INTERVIEW : FRANCIS FLOWER – I WANT TO EXPRESS #PHOTOGRAPHY
We had the opportunity to talk with Francesco Frizzera, aka Francis Flower, last year in December. He is a photographer from Rovereto, Italy, we asked him a few questions to understand more what his passion and his art is. We like him so much we decided to translate the interview of December 2014.

"Hi Francesco, first of all let's talk about you. Your story, your love for photography. What are your tools? "
"Hi! My name is Francesco Frizzera, I'm 22 and I casually started taking pictures when I was 17, 18 year-old: in high school I was used to draw during Italian lessons because I was bored.  After a hundred photos of the drawings, to publish them online, I wondered how it would be if I had photographed something alive.
I started with myself and my friends to create memories and to show the world my life is spectacular, in its smallness. This last point was caused by a dominant factor in my temper: insecurity. Until 20 year-old I considered myself tiny and insignificant, I needed to prove the world that I was important.
Then, after a series of strong events, I realized I shouldn't be unsure about my life. Life itself is spectacular, you can have everything with a little effort. Spending hours on a meadow to smoke cigarettes and talking with friends was what kept me up every day. The moments you realize how lucky you are to have for instance two legs to run, or a friend to express your greatest fears. Chances to be happy are in front of us during our whole life and we just have to catch them. Go on the top of a mountain to see the panorama, wait for the sunset to feel our smallness and innocence, experience fear, transform terror in pride and then bravery. Feel lonely to start doing something, to change something.
I have a Nikon D700 with an analog Nikon lens f 2.8.
I never wanted to be a photographer. I want to show the world that we have the chance to live in peace with ourselves everyday. I want to express. "
 "Talking about Francis Flower, where it comes from?"
"Francis Flower was born during an afternoon in my uncle's house. He said to choose a name and I answered Francis.
He drew a dot on a sheet and wrote Francis, then he drew many dots around the name and he explained that these points were the goals a person seeks during his life: have a girlfriend, get a job, have a degree, be proud of friends, be able to achieve a little dream etc etc. From the "Francis" point he drew a curved line to an outside point, a goal. Reached it the line came back: to be sure of a choice, we must go back to the starting point. This process created a petal and from here came the term Flower. I hope to get to 70 years with a beautiful flower full of petals in my hands."
"We may say your photos have some recurring themes, like nature, friends, what can you say about them?"
"I am grateful to nature that was kind enough to give us mountains, trees, rivers, lakes and beautiful sunsets. This is my environment, I do not feel any interest for the city. I love being in the nature, she fills me. Nature is an escape from everyday life, despite my work fills my whole day, at least once a week I have to spend 4 or 5 hours there, where I can take a breath and truly feel alive.
Yes, they are all my friends, but they are there while I feel inspired. I do not choose anything, I do not project anything. It's all reality."
"Future plans?"
"I have beautiful dreams full of love for everybody. I will achieve them. For sure."
 "Thank you Francis and good luck!"
All Rights Reserved to WeVUX
Images © Francis Flower