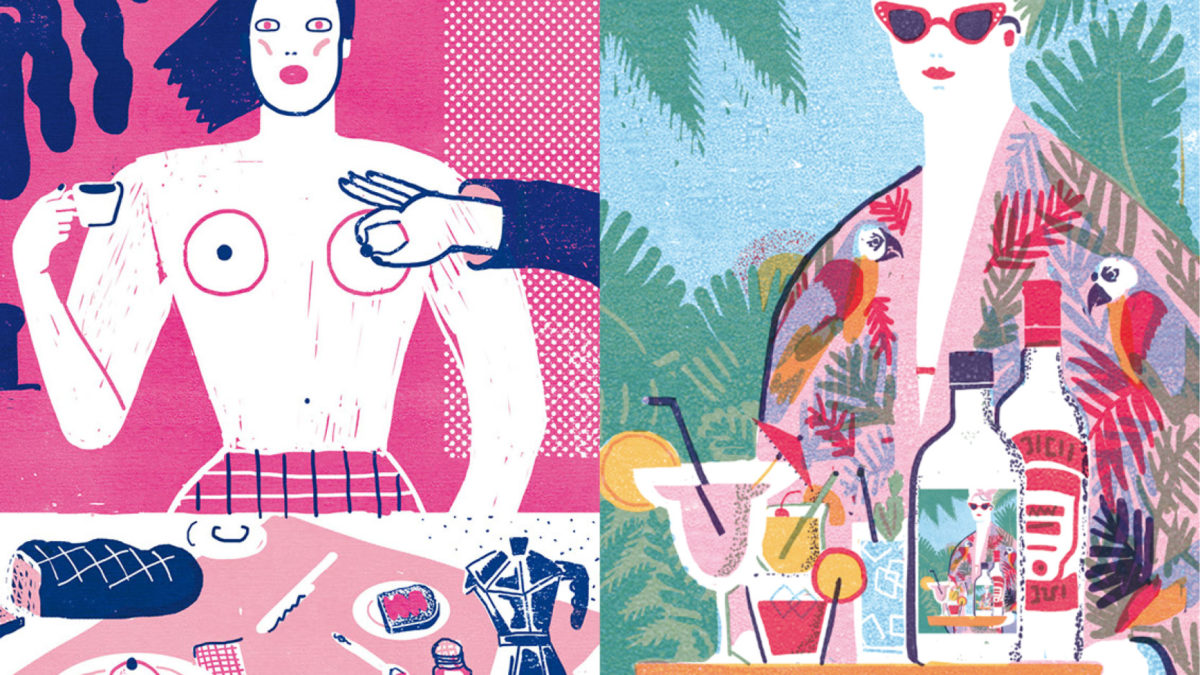 Irene Rinaldi is a talentuous freelance illustrator based near Rome. She collaborates with different illustrating publishing houses, makes illustrations for children's books, takes part in independent and self-productions projects and collaborates with Italian and international magazines and newspapers such as L'Espresso and The New York Times.
Irene is specialized in handmade print, engraving and printing craftsmanship. She first draws on paper and then realizes graphics engraved on linoleum with the help of a particular type of chisel called sgorbia. The linoleum mold is obtained by engraving the matrix as a stamp; the engraved parts become the white of the design, while the parts that remains in relief are the inked ones. Once inked, the matrix is placed on a white sheet and passed under a press that allows the ink to be transferred from the linoleum to the paper. She takes inspiration from mid-century graphic design, linocut printing and screen printed poster-art.
You can find most of her amazing works here.
All Rights Reserved to Irene Rinaldi