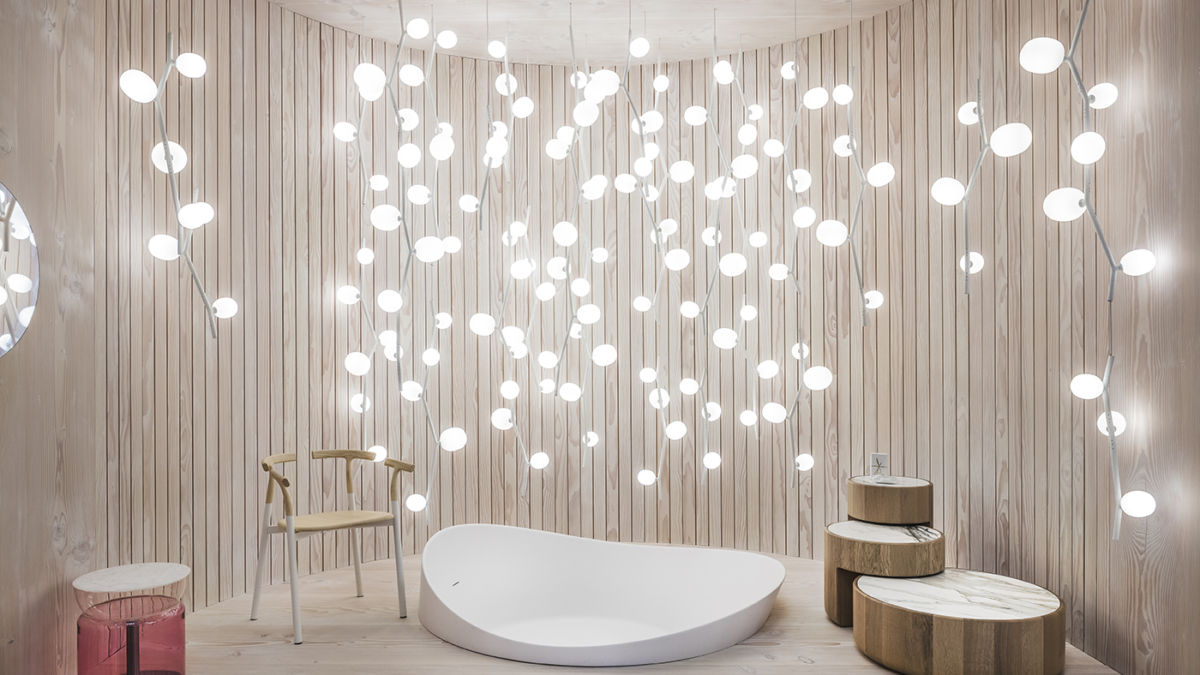 With over 480 of the top exhibitors from around the world, Euroluce is the global industry's definitive event. At this year's special 30th anniversary edition, BROKIS is presenting its collections in an expansive 200m2 stand with a singular conception of the lighting installation and the space itself called BROKIS IN A NEW LIGHT.
BROKIS' presentation at Euroluce 2019 was developed by the company's art director, Lucie Koldova, who has also prepared several new lighting products for the event. Among the new items on display is a collection of pendent lights by Japanese designer Fumie Shibata, the innovative new product BROKISGLASS, and IVY, designed by Lucie Koldova.
Nature and its life-giving beauty and strength serve as the model for a unique lighting concept called IVY. Just as the plant grows and climbs up the walls of a house, creating multiple images, IVY offers a special system of modular components, thanks to which it can be used to achieve a highly innovative take on decorative lighting in both vertical and horizontal compositions. The collection features three sizes in opal or smoke glass. Variable, elegant, and precise in workmanship down to the smallest detail, IVY is a high-tech lighting concept well suited to both commercial and residential applications.
v

All Rights reserved to