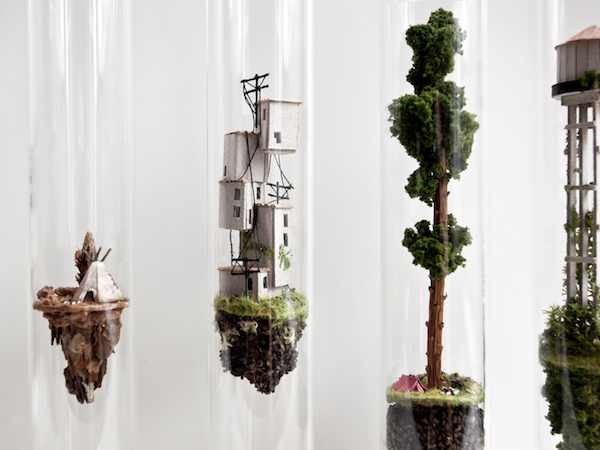 Rosa de Jong is a freelance designer based in Amsterdam working in the art direction, design and illustration fields.
Her latest project is Micro Matter, a collection of tiny vertical worlds preserved in narrow test tubes. Towering houses, buildings and trees are made using objects like twigs, cardboard and faux moss. The environments are literally bottled, she hand-made each tiny "island", making them appear to be floating in each test tube.
Click here to see how she made them!
All Rights Reserved to Rosa de Jong