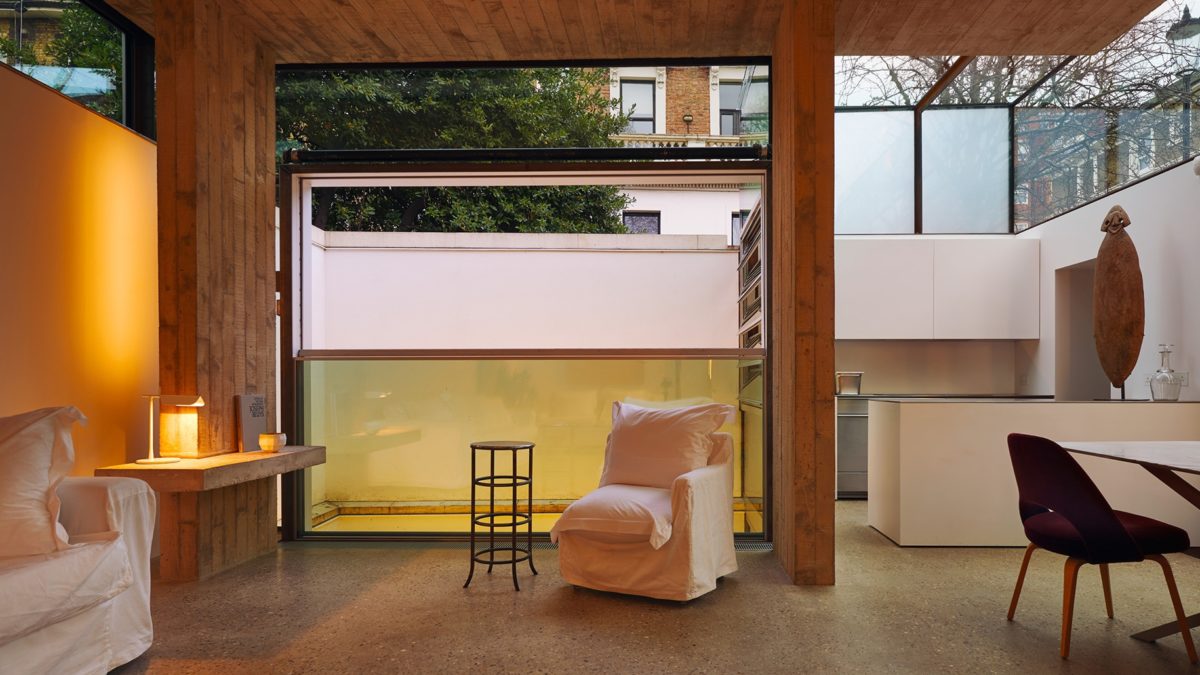 Sophie Hicks Architects was founded in 1990 by Sophie Hicks while still a student at the Architectural Association in London. The practice began by designing private houses and continues with retail, residential and design projects.
For 1A Earl's Court Square the goal was to create an urban house that was comfortable but sustainable; and that looked and felt, in every sense, healthy. The challenge was to do so on a site of just 75m², in central London, in a conservation area, where they were limited by planning constraints to two storeys: one above ground, one below.
v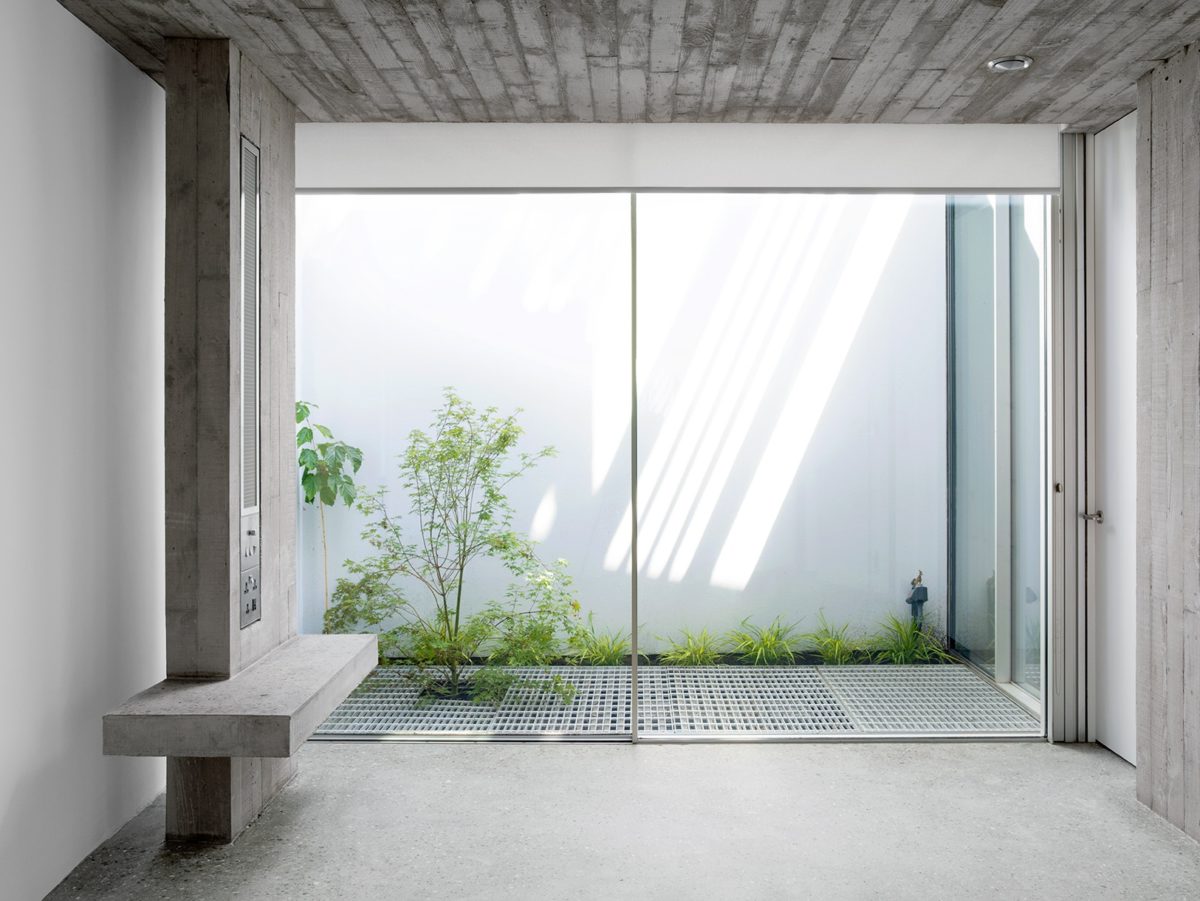 The design aims to maximise not only the actual space, but also the perception of space, internally. The studio have thus built right up to the boundaries and given the house generous ceilings. On the ground floor, the ceiling is 3m high but 3.6m beneath the glazed up-and-over extensions, which serve to decompose the perceived edges of the living area. In addition, the house is visually open to the natural world outside, with abundant natural light and air and carefully framed views of the surrounding canopy of trees.
The construction of the house is clean and legible. The structural frame, including columns and ceilings, is in exposed concrete, with a rough board-marked finish. The floors are polished concrete, and can be heated and cooled. The glazing of aluminium and stainless steel framed windows and doors, some of which slide or guillotine electronically, is contained within a strongly dominant grid of T-section steel. To reduce heat loss and solar gain, in line with building regulations, they chose glass of a high specification. They also opted for a structure in concrete for the same reason.
Visit Sophie Hicks Architects' to discover more projects!
v
All Rights reserved to Sophie Hicks Architects