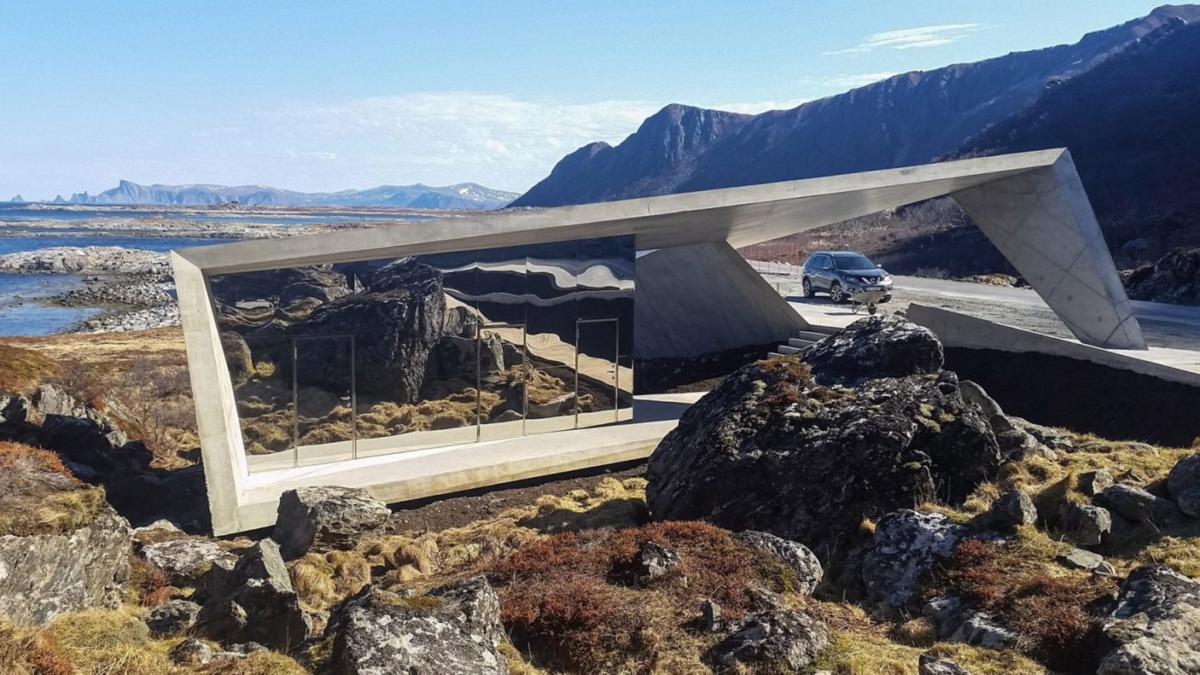 Oslo studio Morfeus Arkitekter has completed a public toilet block on the Norwegian coastline of Andøya, in one of the northern island's 18 Scenic Routes. Positioned close to the cliff's edge, the service area is located between the mountain peaks and the ocean, offering a beautiful panorama to tourists and residents. The rest area includes a free-standing bench for viewing the open sea, picnic areas and several trodden tracks leading to the top of the sacred Bukkekjerka rock formation.
"Our goal was that the project should appear more like landscape and sculptural elements, [and] less like a building", explain the architects. "The mirroring makes the building melt in with the surroundings, at the same time offering new and shifting experiences".
Not far away there is another impressively designed toilet facility by Haugen/Zohar Arkitekter featuring a curved, wave-shaped roof.
All Rights reserved to Morfeus Arkitekter