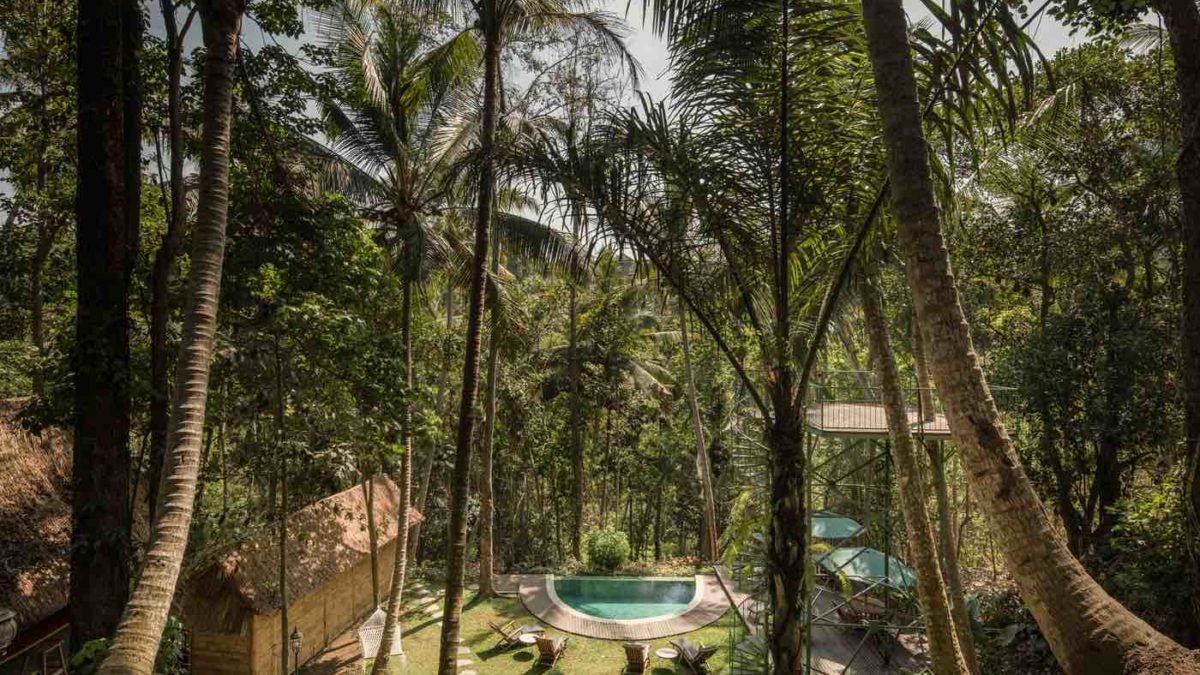 Previously on WeVux with his River House, Alexis Dornier designed a collection of treehouses in the hills of Bali that combine a tropical environment and an industrial style. Built for the LIFT Treetop Boutique Hotel, the structures have a thatched roof that rests on solid metal frames.
What started as an experience has turned into a revolutionary, innovative and more sustainable real estate style. It is not only profitable, but also leaves a minimal footprint on the precious environment of Bali. The tree houses blend into the environment with spiral staircases and metal stilts. Each has a bedroom and a bathroom with a balcony and large windows offering views of the surrounding jungle. Some even have a roof terrace.
Visit Alexis Dornier 's page to see more projects and follow him on Instagram!
v