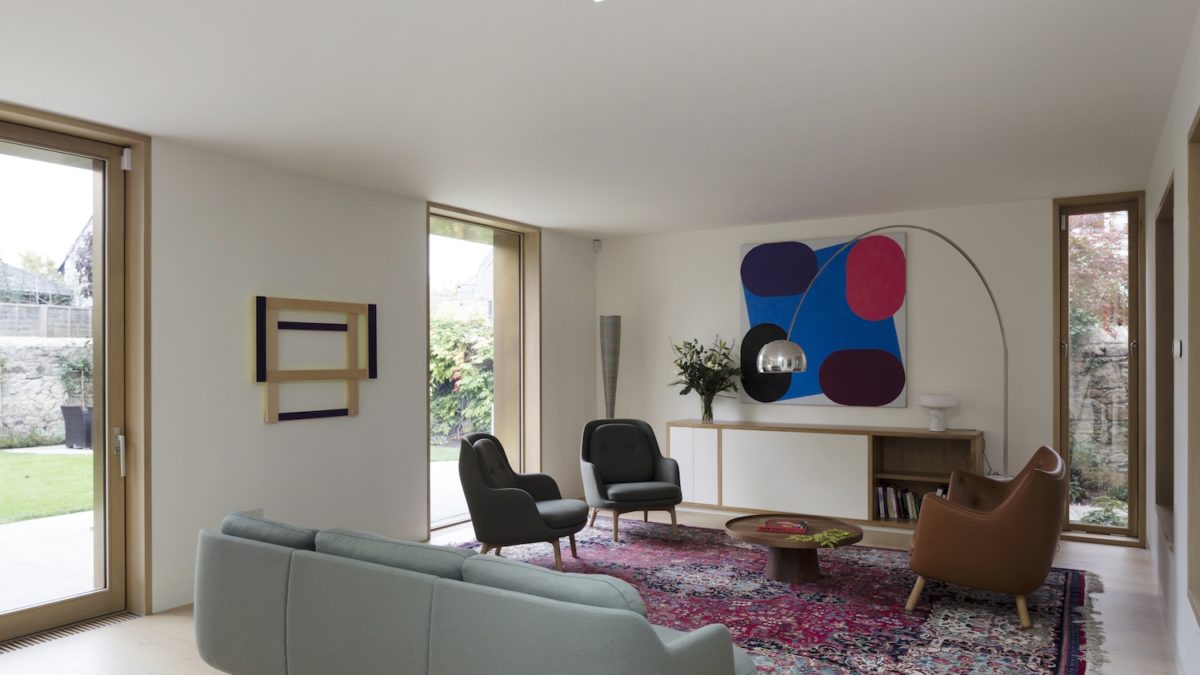 RATHGAR, PETER LEGGE ASSOCIATES
Peter Legge Associates was founded in 1961 by Peter B Legge (1961-2019), and for over fifty years of practice, earned an enviable reputation for quality design and performance across a wide range of projects, most especially in the hospitality, residential and industrial sectors.
One of their latest project is Rathgar, a minimal renovation and extension located in Rathgar, Ireland. This renovation of a large Victorian end-of-terrace house, saw the upper levels stripped back to their original features and proportions, with insensitive additions removed, so as to again reveal the essential character of the spaces. On the lower level, a subtle remodeling of the interior improves function and circulation, and a new extension to the rear provides additional contemporary open plan living space addressing the garden. Taking influence in form from the curve of the existing rear façade, this sedum roofed extension is finished in lime render with brownished brass sheeting to the oak window frames and reveals and looks to complement the existing with a restrained lustre.
Photography by Aisling McCoy
Via leibal
c