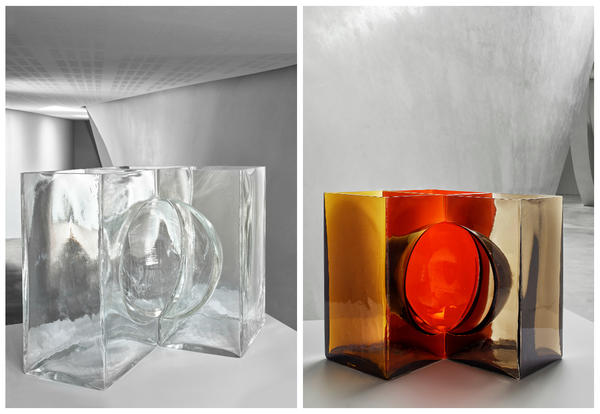 Cosmos is a limited edition of extraordinary sculptural vases, conceived by world famous architect Tadao Ando (Osaka, 1941) and produced in collaboration with Venini, Italian glass leader company.
These sculpures are designed on the basis of pure geometry, the square and circle. The theme of the Cosmos embodies the "Order of Space". A sphere subtracted from the center of a cube emerges through the "nothingness" and the Cosmos appears suspended in time and space. The making of "ANDO COSMOS" requires the work of skilled Venetian glassmakers. The reflections of natural light passing through the glasswork underscore its three-dimensional nature, adding beauty and intensity.
All Rights Reserved to Tadao Ando & Venini.