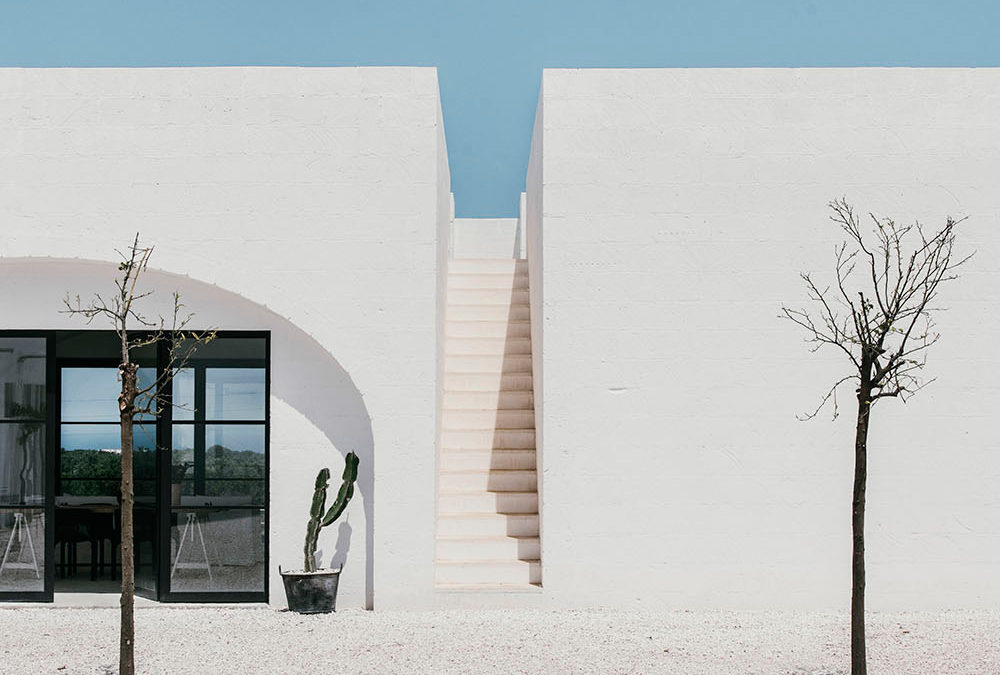 Andrew Trotter studied Interior Design in Australia between 1990-1994. On his return to the UK, after a short period working for Alessi and London Lighting, he joined Anouska Hemple Designs, working under Russell Jones. Andrew started Openhouse first as a design store in Barcelona in 2010, then together with Mari Luz Vidal, he started opening their house as a gallery of contemporary photography. Openhouse Magazine started in 2014, looking at creative people from around the world who open their homes and private places to the public. The magazine is published twice a year and sold in over 600 stores around the world. Andrew is also creative director of the skincare brand Alex Carro, and also leads creative direction to many brand shootings.
In 2012 he was asked to design a new building to become the hotel, Masseria Moroseta, which opened in 2016. This is his first piece of architecture, and since then he has started two more architectural projects, and lighting and furniture designs.
Located in Ostuni, Puglia, Masseria Moroseta is designed as a modern farmhouse, using local materials, traditional building methods and details from the local architecture, resulting in a building that fits perfectly within the olive trees. Typical of Puglia, the masseria is a set of rural buildings used as farms for the production and sale of the agricultural products. Masseria Moroseta is a working farm of organic olive oil, and has six suits with private gardens, for holidays immersed in the countryside, with breathless sea views.
Photo by Salva Lopez
All Rights Reserved to Andrew Trotter
(via fubiz)