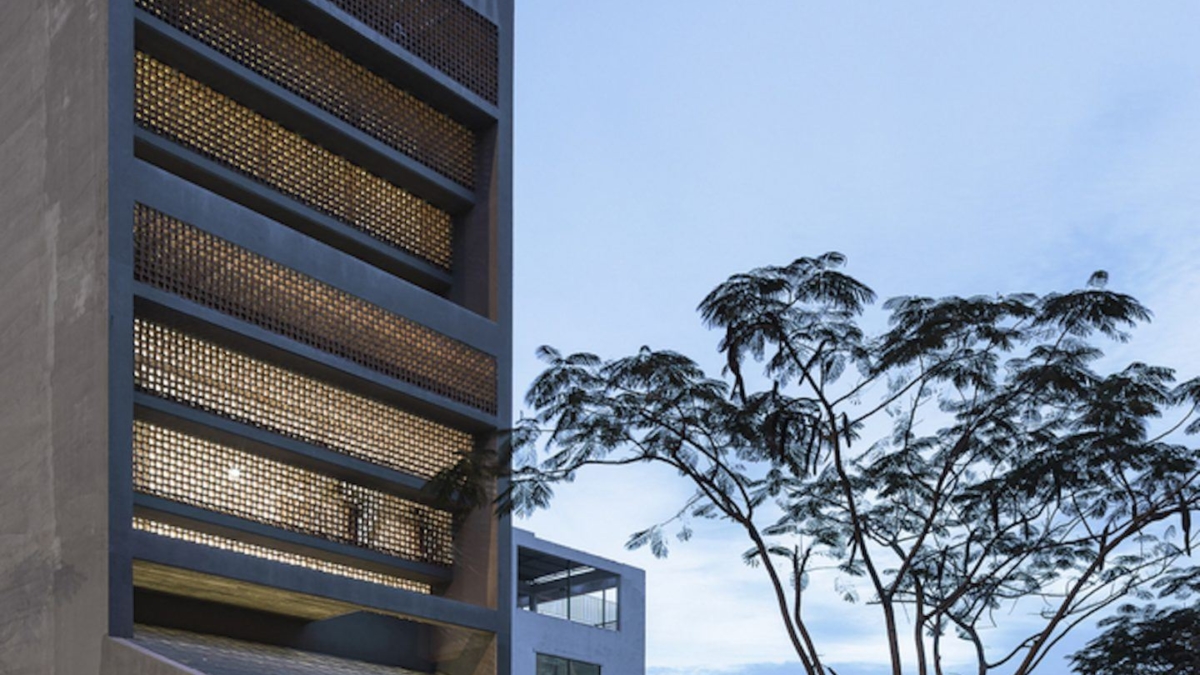 In a newly developed residential area in Ho Chi Minh City, Vietnamese firm G+ Architects has designed ANHS House, a three-storey residential home built on a narrow plot of land that offers a proficient solution to a lack of space:
c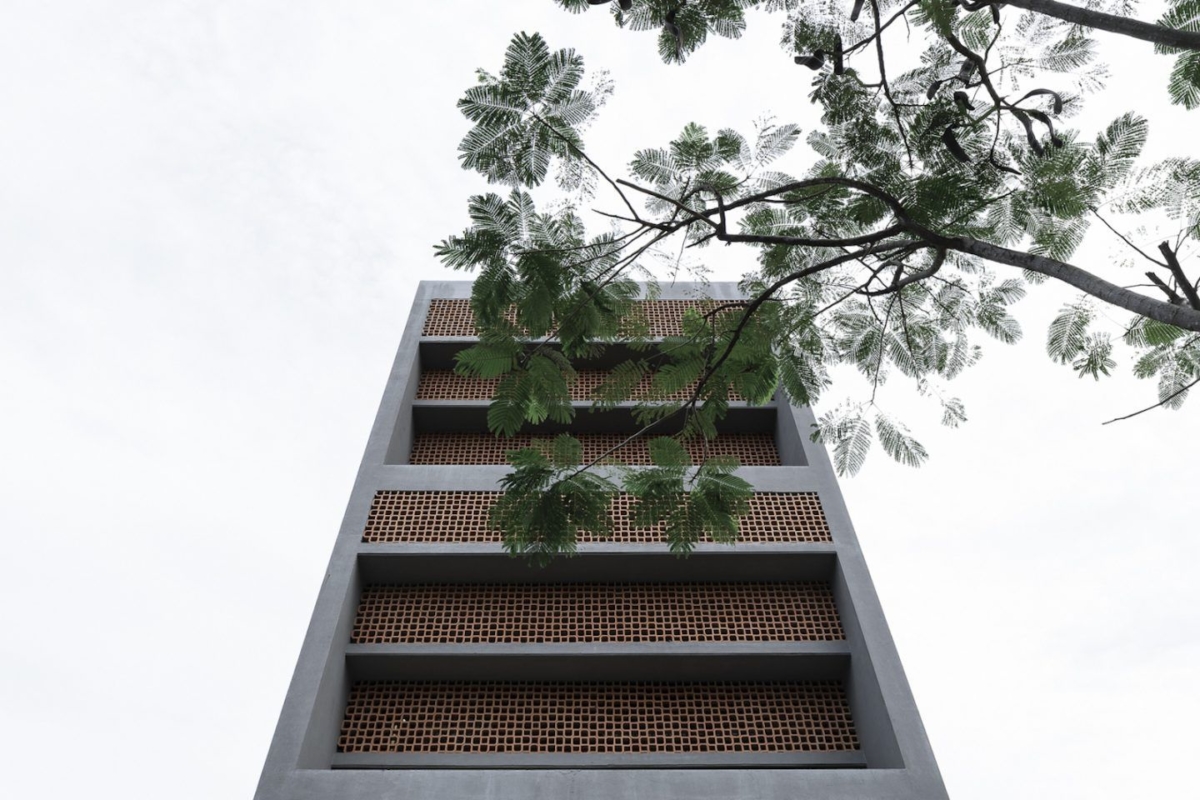 Situated on 43 square meters of land, ANHS House is comfortable thanks to its logical layout: the functional areas are clearly distinguished, ensuring separation where necessary for differing family activities. Multiple skylights exist throughout the property to facilitate light exposure. Due to its position beside a canal and the warm climate of the city, the property faced a unique problem whereby it required both airflow and protection from insects.
"The combination of ventilation tiles and insect-proof mesh is a membrane protection", explain the architects, "like a huge mosquito net covering the inner [spaces]". G+ Architects
Yet the most striking feature of the house is its exterior facade. Eight staggered concrete beams with brick detailing give the house front multiple uses; functioning as an external balcony, and a tiered internal area.
b
All Rights reserved to G+Architects