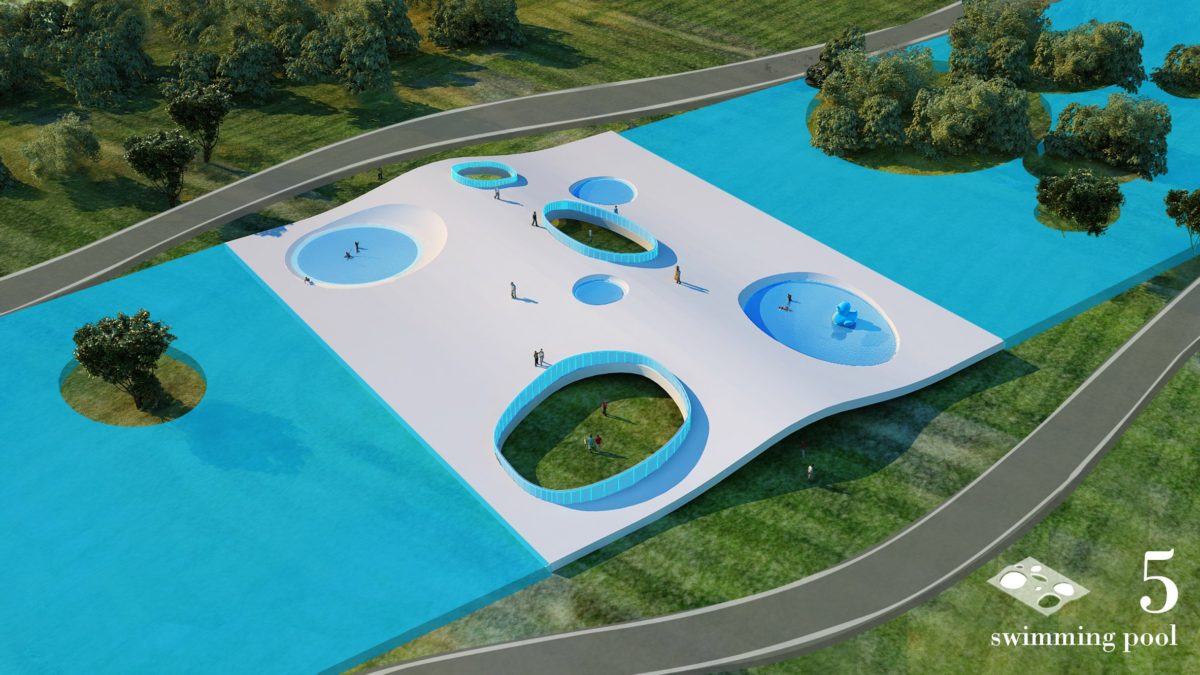 Soyoun Kim is a Korean, independent designer based in Eindhoven, Netherlands, he defines himself as a designer who wanders around social and individual issues. Kim presented Blue Neutralized Zone at the Design Academy Eindhoven graduate show, staged during Dutch Design Week. The designer recognises that the project is unlikely to become reality any time soon, but he doesn't think it's unrealistic.
Kim envisions a series of 25 different buildings and monuments being erected between the rival Koreas. Each one would form a "neutral zone", where citizens from both sides of the border could meet and communicate. "These would help to redefine the relationship between South and North Korea as a harmonious co-existence, possibly even paving the way for unity," explained the designer. Kim came up with the idea after researching Panmunjom, a former village on the border between North and South Korea. It was the place where, in 1953, the two countries signed an armistice, with a view to ending the Korean War. Only one of the village's buildings now remains and currently functions as a peace museum. According to Kim, it is the only place along the entire border where citizens of both nations can meet one another.
His project proposes creating more of these sites. Called Blue Neutralized Zone, it includes a range of unusual destinations, from a spherical cafe and restaurant to a children's playground. Other additions include a religious shrine, an amusement park, a hair salon and an art-filled plaza. Each design is in the same shade of blue, which matches the colour of the United Nations logo. It is also the same shade the two countries used for a unification flag in 2000 when they marched together in a parade of nations during the Olympic Games. "The colour blue could be the symbol of 'neutral and peace' in this zone. Therefore, under the colour of blue, this whole zone continually expresses a sense of positive and optimistic future," said the designer.
(via dezeen)