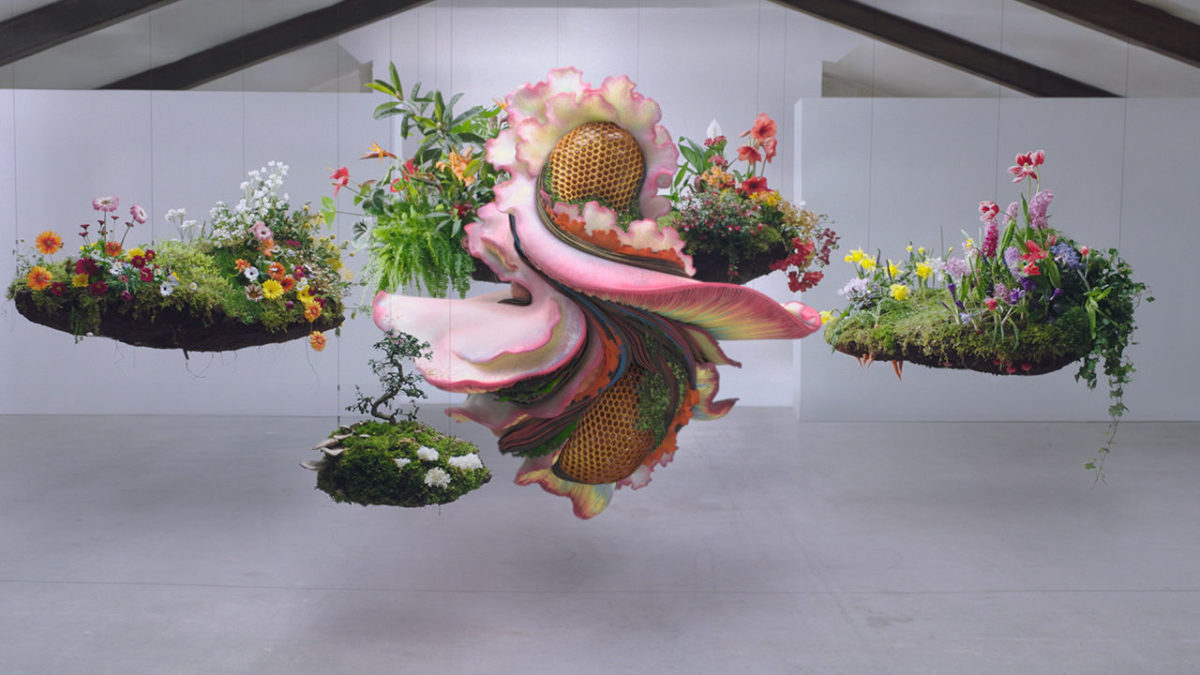 Dvein is the name of a collective studio founded in Barcelona in 2007 under the creative directors Teo Guillem and Carlos Pardo. With a background in fine art and design, the duo works by combining reality with animation. They realize short movies, commercials, music videos and video art.
On the latest project, WASO, they worked alongside expert botanists to create a mesmerizing 'plant growth' film for the launch of new Shiseido skincare products. These products are inspired by Japanese food tradition of Washoku , that literally means "food of Japan". In 2013, washoku was added into UNESCO's list of intangible cultural heritages. This practice, for japanese culture, means much more than food. Is a "social practice based on a set of skills, knowledge, practice, and traditions related to the production, processing, preparation and consumption of food." In preparation of the film, they created a physical and living garden installation. The plant growth footage took months to reach the final result. The landscape starts to evolve; helped by time-lapsed macro cameras they can grab movements and colours. Technology allow us to learn a lot from nature rules. The way in which nature evolves, the way in which nature behaves.
You can find the full client version here.
All Rights Reserved to Dvein studio & Shiseido