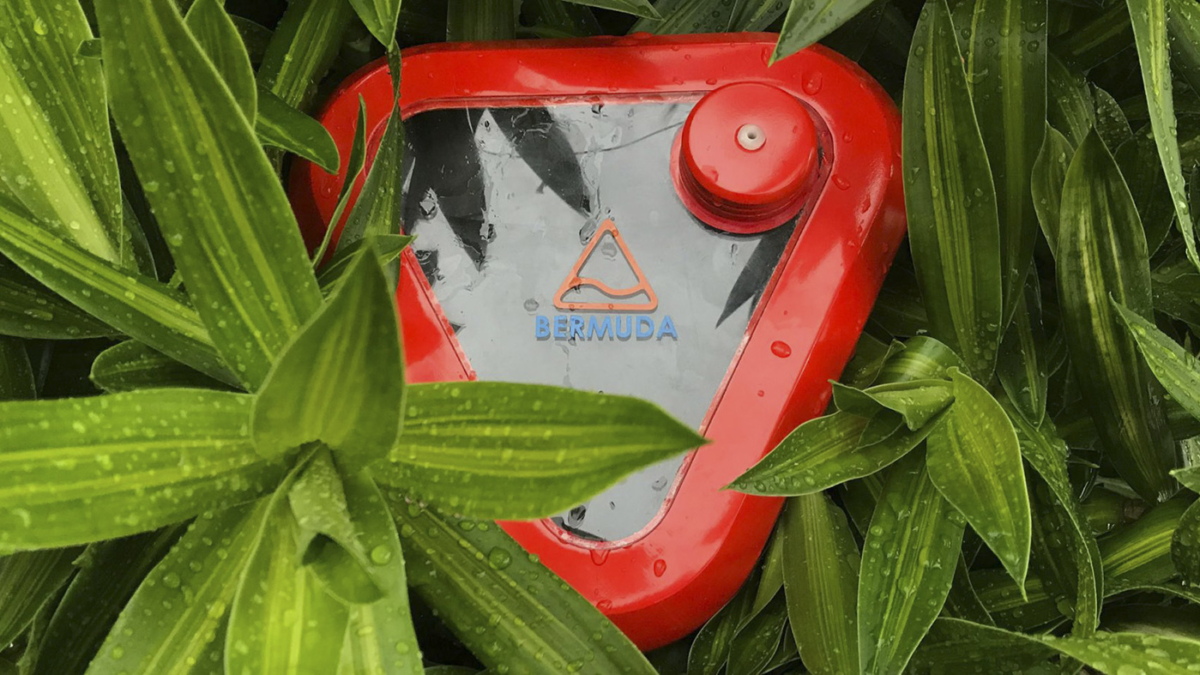 BERMUDA SEAWATER PURIFIER
Mexican designer Marco Antonio Barba Sánchez has won a James Dyson Award, for inventing a low-cost seawater purifier, for castaways and people without access to drinking water. He graduated from the Industrial Design programme at Anáhuac Mayab University in Mérida, on the Yucatán Peninsula, in 2016. His successfull project Bermuda has a pop-up design, with an inflatable water tank contained inside a triangular disc for easy storage. It is made for use in emergencies where drinking water is hard to come by but it's plenty of seawater and sunlight needed to distill it.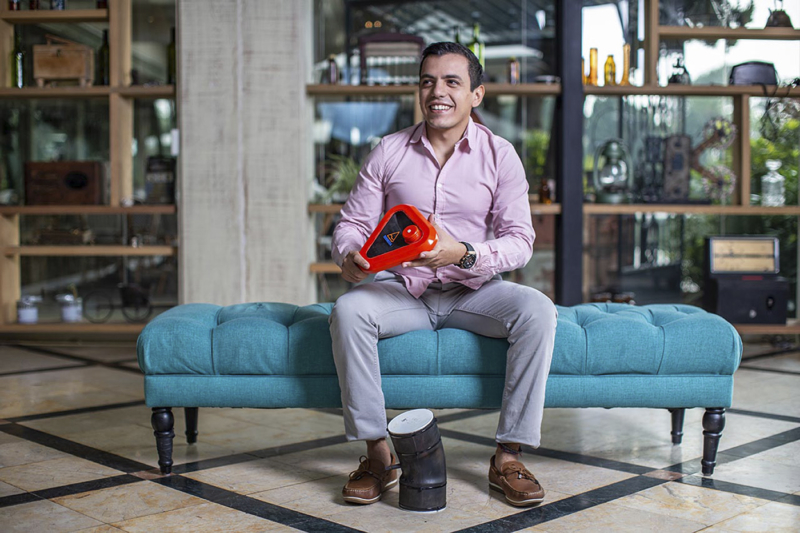 Marco worked with doctors and other professionals as he researched the current water purification options available. Bermuda combines a few techniques for purifying water – solar distillation for the primary process of separating water from salt, and filtration to remove any bacteria, algae or sediment. Both processes are done in the inflatable tank, which he has designed with features to make the water distill faster. The designer estimates that one Bermuda unit could produce between 2.1 and 4.2 litres of drinking water per day, depending on the amount of sunlight. It's safe to drink only in emergency situations and not for a prolonged period of time. In the current prototype, the inflatable water tank and the triangular orange lid, which contains the filling cap and air pressure valve, are two separate parts. Bermuda was the national winner for Mexico in the James Dyson Award, which recognises top inventions from current and recent engineering and design graduates from around the world.
All Rights reserved to Marco Antonio Barba Sánchez