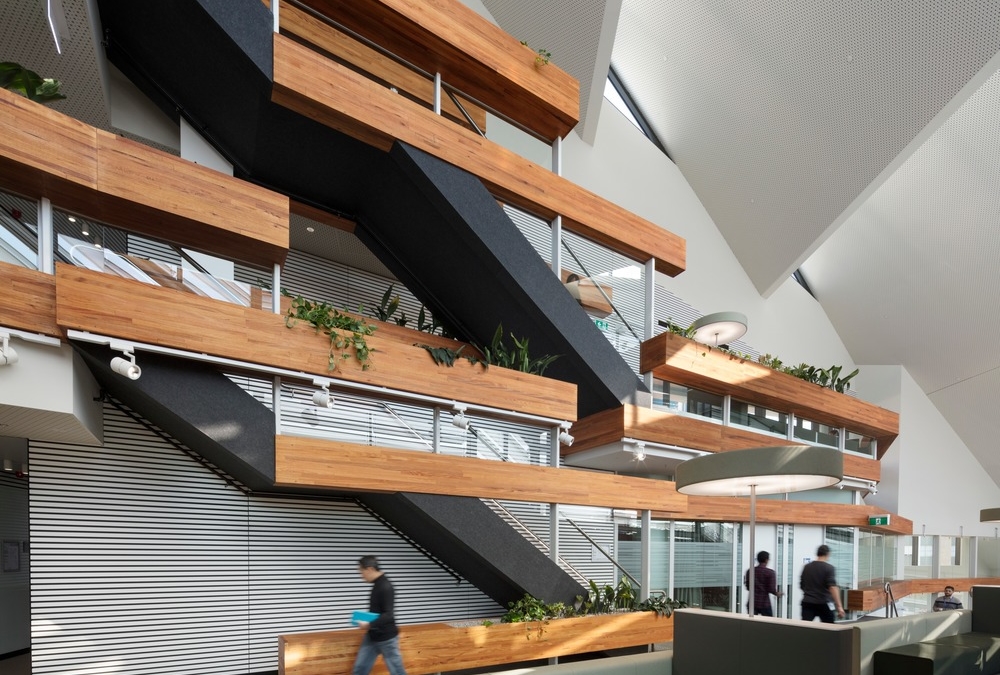 BIO21 INSITUTE NANCY MILLIS BUILDING
DesignInc is an Australia-wide practice, dedicated to creating people-centric environments from the large scale to the small. Their award-winning portfolio includes hospitals and laboratories, sport centres, schools, workplaces and multi-residential communities.
One of their latest project is a new building to expand Bio21 Institute with new workspaces and collaborative shared spaces to enhance the Institute's engagement with multidisciplinary research, training and industry. This approach supports the Institute's unique 'school to bench to workplace' vision. Co-tenants, CSL Research share the facility as home of their Global Hub for Research and Translational Medicine.
v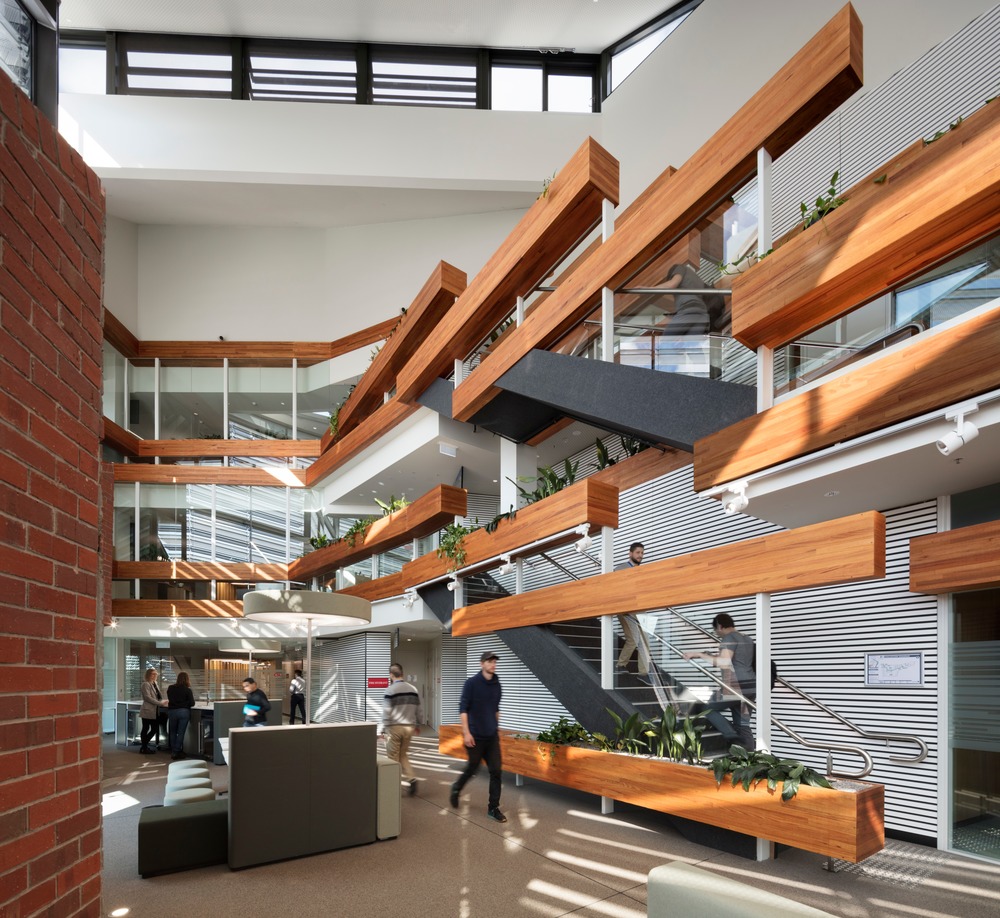 Thinking about scientific research begs the question: what is the essential quality a research building should have? The answer – a sense of discovery. The constrained, almost hidden character of the site provided an ideal opportunity to express that experience of discovery by creating a journey through space and nature. The journey begins through a sequence of landscaped courtyards into a multi-level, light-filled collaboration forum, rich with biophilic experiences. Like a clearing in a forest, the forum provides a natural focus to the building. It opens to reveal a tall, tapering volume framed by natural materials and textures. Accessible from multiple directions, the forum is the primary shared space for formal and informal meetings, breakout, circulation and collaboration.
Meeting rooms, breakout spaces, terraces and stepped platforms provide flexible opportunities for individual retreat or collaborative interaction. Above, a rising cascade of perforated ceiling planes float between angled skylights, reflecting and directing natural light deep into the space. The four-storey, flexible lab–office building borrows the natural amenity of the forum and benefits from its thermal buffer. The interconnecting levels and volumes of the building simulate the mystery of nature. As in any journey, elements are slowly revealed – some never fully in view – creating a sense of anticipation and discovery to inspire a new generation of scientists and sustain Australian biotechnology and life sciences research.
v
Photography by Dianna Snape