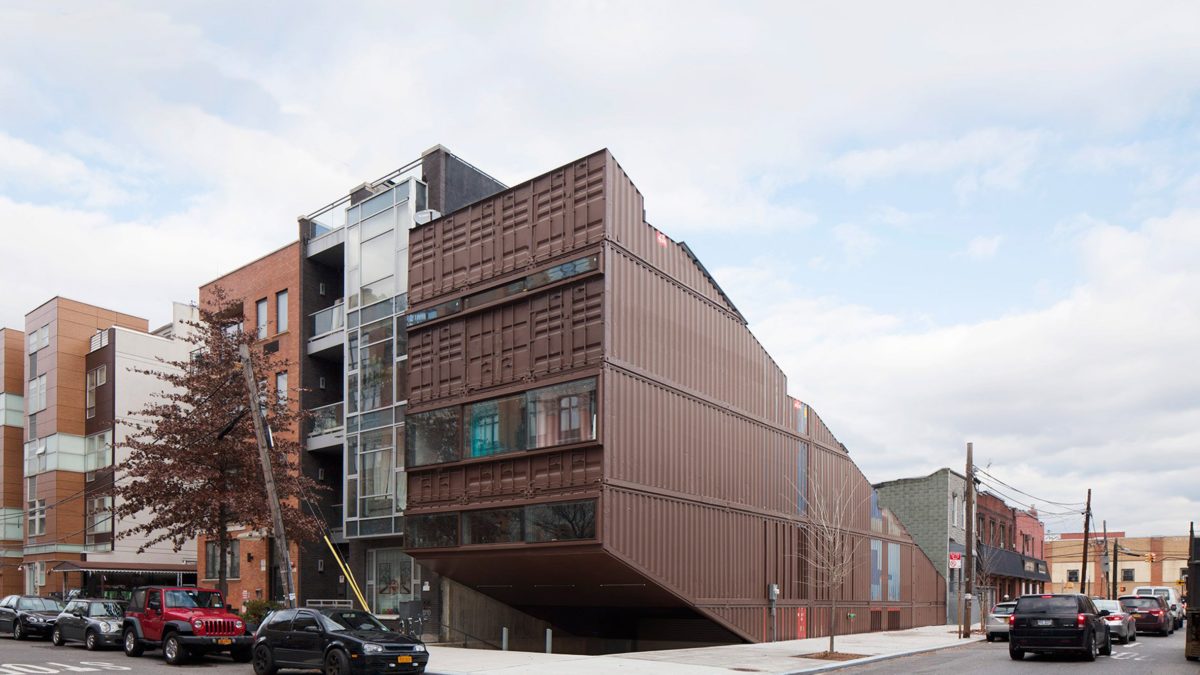 LOT-EK is an award-winning architectural design studio based in New York and Naples, Italy. Founded in 1993 by Ada Tolla and Giuseppe Lignano, LOT-EK has been involved with commercial, institutional and residential projects globally.
Carroll House is a residence located in a typical corner lot in Brooklyn, measuring 25×100-feet. The house is made with 21 steel containers stacked and then cut diagonally along both the top and bottom, creating a striking profile that invokes Williamsburg's industrial past. Transforming the containers' assembly into a single-family residence, the diagonal cut generates a very enclosed and private monolith from the surrounding streets. The diagonal also modifies the conventional ground-floor rear yard type and use, allocating private outdoor space at each level of the house. Large glass doors allow access to each deck, offering light and cross ventilation at all levels. A steel stair along the north wall connects all outdoor spaces.
Visit LOT-EK for more projects!
All Rights Reserved to LOT-EK
(via dezeen)