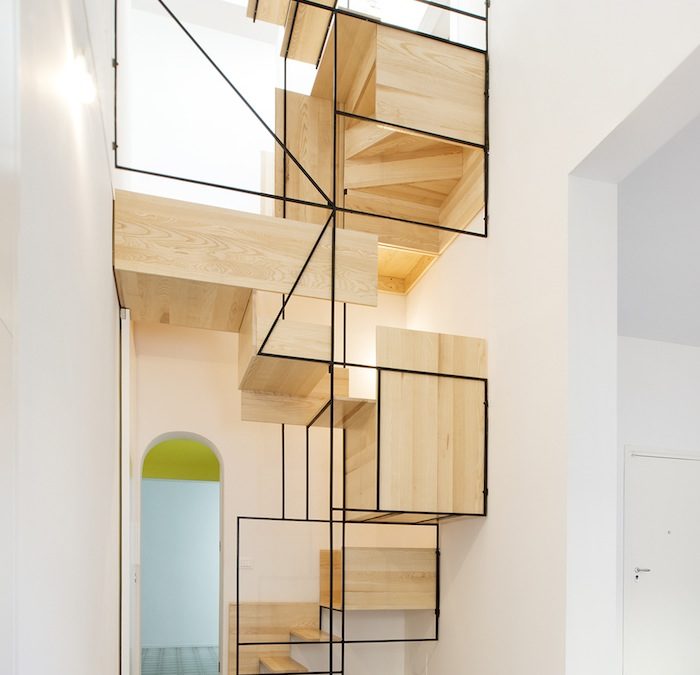 Born in 1977, Francesco Librizzi graduated in Architecture at Facoltà di Architettura di Palermo.
In 2005 he founded Francesco Librizzi Studio, an architectural practice based in Milano involved in architecture, interiors, exhibition design and product design.
In 2014 in Cefalù, Sicily, the Studio renewed CASA G, a fisherman's cottage:"When thinking about Sicily, it is almost impossible not to fall on the easy traps of stereotypes surrounding its imagery. A winterless weather, the images of great seas and white sands, colorful ceramics and traditional finely decorated spaces are deeply rooted in the memories and expectations of anyone on the island. Both visitors and indigenous people. The great luxury offered there to designers is also the only possible strategy: totally abandoning any resistance." The Studio realised a sculptural staircase made of rectangular blocks of wood and supported by a black metal frame. The staircase is 10 meters tall and it's the heart of the house: it connects the building's floors as well as the rooftop terrace. The floors are decorated with ceramics that gives a traditional but also elegant atmosphere.
All Rights Reserved to Librizzi Studio
All Photos © Alberto Moncada