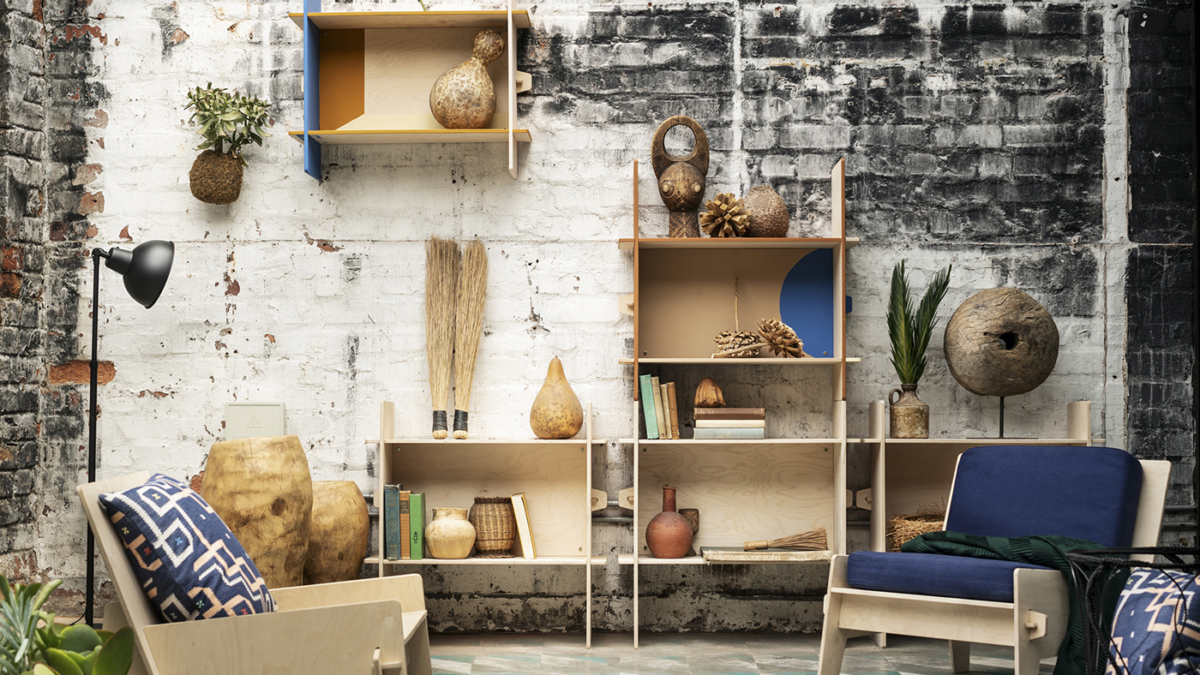 IKEA launched the ÖVERALLT collection this week at the Design Indaba conference, held in Cape Town, presenting a variety of products that encompass African-influenced themes and textiles. IKEA and Design Indaba ended up tapping creators hailing from five different countries in Africa, including Senegal, South Africa, Kenya, Egypt and Côte d'Ivoire.
Described as "African rituals meet Scandi," the capsule was developed in tandem with an in-house team from the Swedish company. Pieces in the ÖVERALLT collection include fashion designer Selly Raby Kane's faux-hair braided baskets, architect Issa Diabaté's simple chair made using a single sheet of plywood, and furniture maker Studio Propolis' curvilinear stool and bench. Meanwhile, innovation studio Bibi Seck contributed a woven rocking chair and footrest based on his memories from Dakar. Laduma Ngxokolo, Renee Rossouw and Sindiso Khumalo brought in bold, patterned textiles such as rugs and blankets. Rounding out the bunch, the sustainably-driven Reform Studio upcycled crisps packets to create strands of silver in their tote bags and other products.
"Because they are a furniture company, we didn't necessarily go and pick furniture designers," said Design Indaba founder Ravi Naidoo. "We actually picked good thinkers. We just went across and found people who are really getting out there, taking risks and expressing themselves, and who represented the best of the African creative bug".
ÖVERALLT was on show at Design Indaba until March 1, with a worldwide launch expected later this year.
v
Via hypebeast