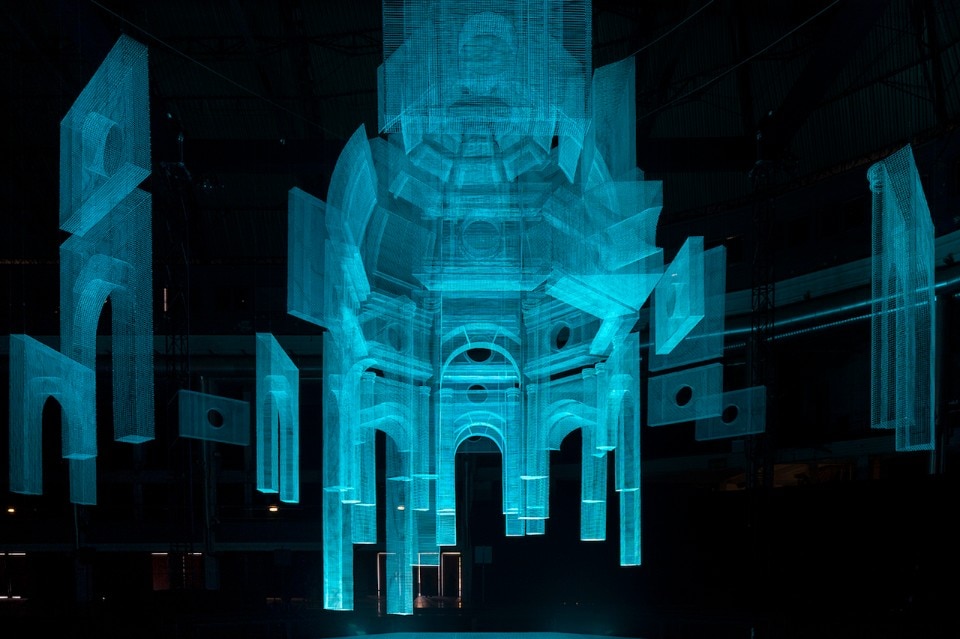 EDOARDO TRESOLDI for MARCELO BURLON
For the Milan Fashion Week SS 2019 the fashion designer Marcelo Burlon collaborated with Edoardo Tresoldi for the set up of his show at Palazzo delle Scintille, historic building of Milan's City Life district, in a 4,000 square meters and 30 meters-high hall.
The Italian artist proposed an exploded neoclassical structure as installation, suspended inside the space. Previously used by the artist, the structure was implemented to fit the wide hall, where it seems to float. Tresoldi's distinctive trademark, the wire mesh, strikes for its lightness and its apparent fading. These aspects were increased by the use of colored spot lights, offering a breathtaking effect. The catwalk was designed to allow the models to walk under the arches of the installation.
v
All Rights reserved to Edoardo Tresoldi
Photos by Roberto Conte
via domus