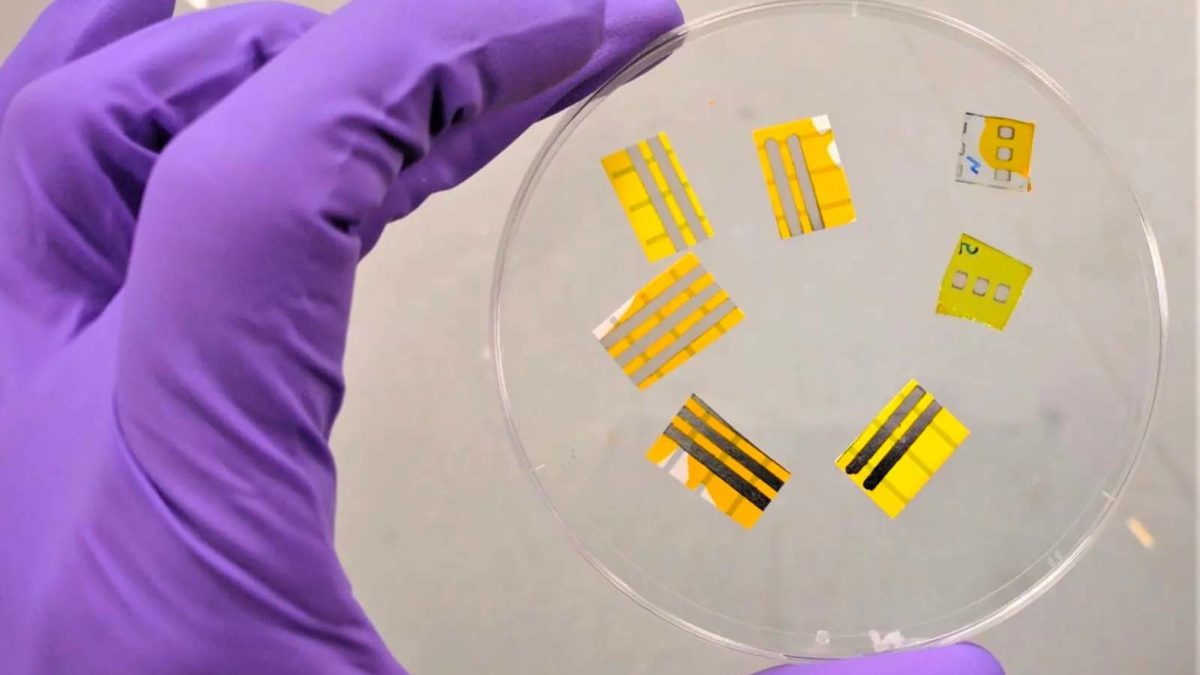 ELECTRONIC TATTOO with OLED TECHNOLOGY
On Monday, we saw how smart tattoos can certainly be an innovation, part of that world called wearable technologies. These devices can be part of our clothing or in contact with our skin, and have different applications. From the most common products such as smartwatches for training to microchips under the skin – for example for contactless payments – we have come to skin-printed circuits, even OLED.
The concept of "smart tattoo" is not new, but we have not focused on its benefits. In the medical field, one of the important aspects of diagnosing a disease can be timeliness. The possibility of having real-time health monitoring can help to intercept serious pathologies. Two days ago we talked about Dermal Abyss and its ability to detect glucose levels in the body, a key indicator for those with diabetes. This technology can be truly revolutionary because it is low-priced and less invasive than some medical exams. As you may have guessed, it is in constant development.
c
c
Electronic tattoos with OLED technology are yet another thing. OLED, organic light-emitting diode, has been in use since about 2002 and is used for smartphone screens, televisions, and for indoor lighting. Thanks to these organic diodes, we can buy super-thin TVs with curved screens or foldable smartphones. This technology applied to tattoos, still in the testing phase, takes a step forward compared to the previous case study – on Advanced Electronic Materials you can find the publication.
The University College of London (UCL) and the Italian Institute of Technology (IIT) have demonstrated the possibility of transferring a new ultra-thin organic light-emitting diode (OLED) to commercial temporary tattoo paper. This can be applied by simply wetting the tattoo paper with water. This approach provides a quick and easy way to transfer OLEDs to virtually any surface. This is of interest for electronic skin and disposable applications. The research demonstrates the possibility of creating ultra-thin operational OLED tattoos. While the performance is still not comparable to non-tattooable OLEDs, the results show the potential of a new electronic tattoo technology.
This study increases the possible applications of wearable devices: for example, if connected to a sweat sensor it could emit a light signal when an athlete is dehydrated. In medicine, it could alert staff to changes in a patient's health condition, or be used for treatments such as photochemotherapy and photodynamic therapy. The single tattoo has a total thickness of just 2.3 micrometers (less than 1/400 of a millimeter) and is composed of an electroluminescent polymer (i.e. which emits light when it receives electricity) sandwiched between electrodes. Currently, the research aims to integrate a battery and improve the performance of the tattoo in contact with air to prevent damage.
c