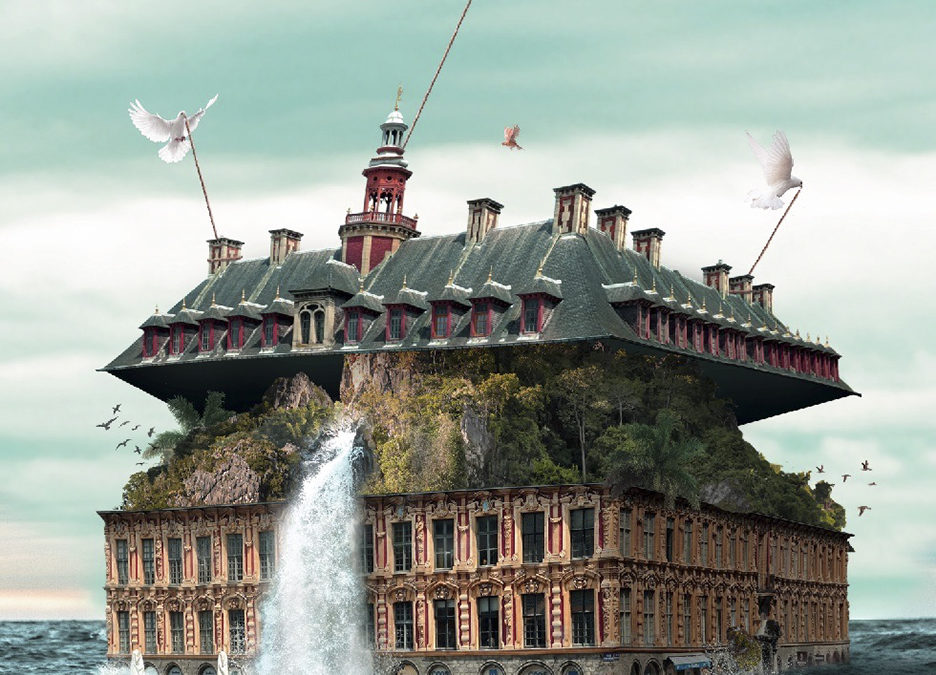 ZAK EAZY, to escape from the daily routine
As when we watch a movie or read a book, art and photography help us to abstract ourselves from what is happening around us, imagining a completely different world, beyond our current reality. Today we present Zak Eazy, a young French digital artist from Lille who started his experience in Paris. Passionate about photo editing and collage, Zak creates fantastic surreal images capable of making us dream.
It was during his job in Paris that Zak started his photomontages and published them on his Instagram account. For his first works, he experimented with photographs of buildings and monuments in his hometown. In his creations, architecture joins nature, decontextualized elements are grouped together to create fantastic worlds. As the author says, he aims to distract us from our daily routine. The main software used is Photoshop.
Zak told us that he loves to provoke curiosity and questions, his ambition is to give the viewer another point of view, to create wonder from a banal place, with the usual buildings and monuments. His work begins with the search for the right image. From online stock or photos taken by friends or himself, his first step is to find the right image. When he finds it, he tries to create a fantastic reality with a surreal atmosphere, but as he says, it is important that some details are real so that the result is believable, for example, the light reflections or animal shadows.
Visit Zak Eazy's Instagram profile to discover other surreal worlds and let yourself be carried away by the imagination!
C
c
Do you want to see your project featured on WeVux?
Feel free to send us an email at [email protected] to know more, or visit our About page