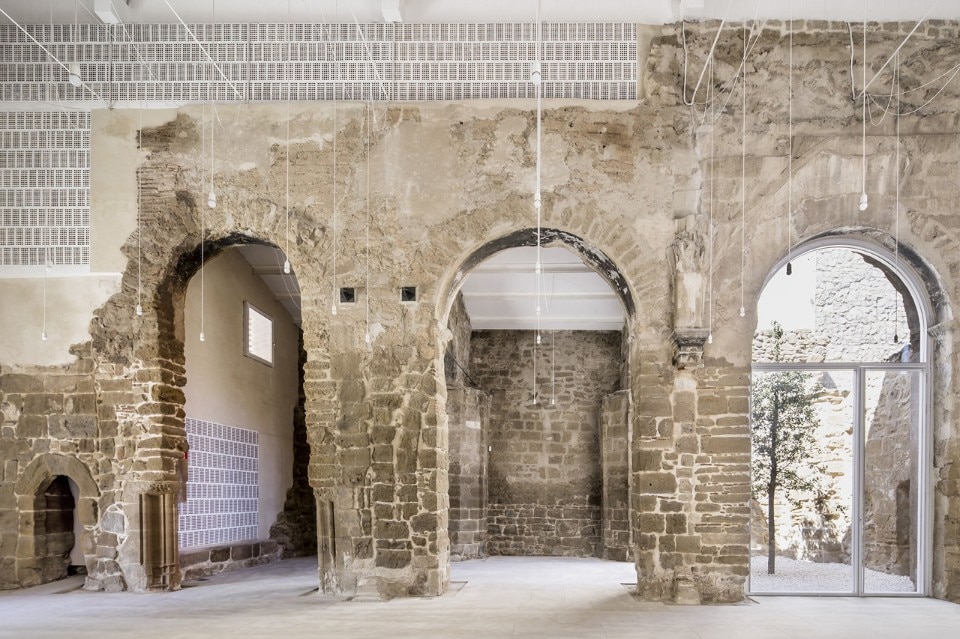 AleaOlea is an open platform consisting of young professionals working in the fields of architecture and landscaping and established between Barcelona and Tunis. They have been working for over 15 years in a broad range of projects in the Mediterranean, ranging from the study of the territory and the landscape to action in the field of rehabilitation and new construction. AleaOlea aims to offer contemporary proposals ensuring its cultural, social and economical commitment through the constant dialogue with customers and partners, as well as the users.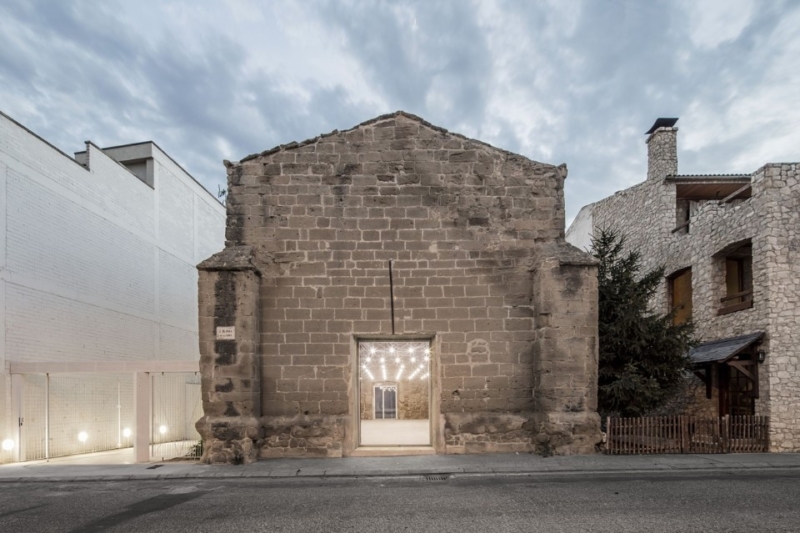 The aim of the restoration of the Old Church of Vilanova de la Barca, build in the XIVth century and destroyed during the Spanish civil war, was to restore the architectural remains of the church and to complete its original shape, providing the resulting building with a new public use –as a multipurpose hall– which shall ensure its conservation.
The project focused on the covering elements: the facade and the roof. It also establishes a new brick facade based on a latticework texture and a new gabled Arab tile roof. The entire system is conceived as a new architectural ceramic shell that is gently supported over the remains of the ancient walls. The outer facade rises hermetic and opaque, with no windows, as a textured background that reproduces the wrinkled, dense and irregular texture of the stone ashlars of the ancient church, advocating for a visual continuity and integration with the original fabric. On the other hand, the inner facade is designed with a white perforated brick which reinforces the contrast and discontinuity between the old parts and the new elements. From the outside, the perception of the old church is restored, whereas in the inside, the building preserves the atmosphere of rest and introspection of the original sacred space.
All Rights Reserved to AleaOlea
(via domus)