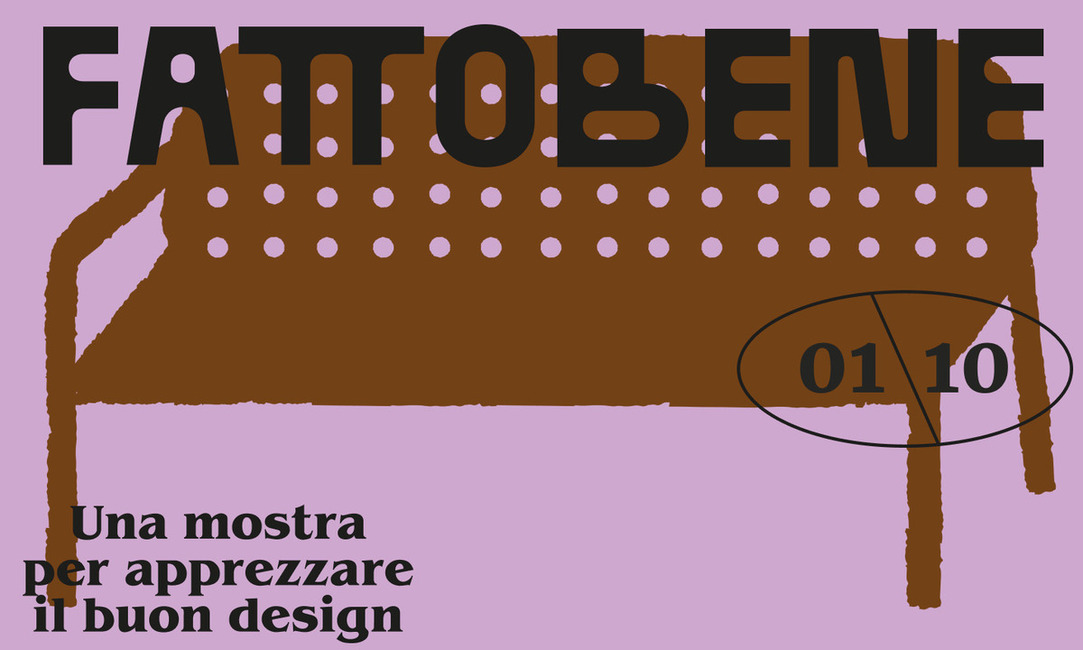 FATTO BENE, an exhibition to appreciate good design
What do we mean when we say that an object is well-made (fatto bene)? At this moment, there are a total of 6,770,000,000 results when the words "Design Products" are typed into a famous search engine and the Enter key is pressed. How can one distinguish good design from six billion seven hundred seventy million results? On one hand, the offerings created by digital platforms and e-commerce make it possible to find what one desires, but on the other hand, it creates a rather absurd situation: everything is design. As Bruno Munari once said, "When everything is Art, nothing is Art," and the same applies to Design. How can we differentiate good design when everything claims to be it?
The Fatto Bene exhibition aims to refocus attention on objects, the physicality of design, and the beauty of materials.
It's not just about the poetry of detail, the feeling of perfection in form, or the harmony between aesthetics and function. It's about the sublimation of an abstract idea into a physical object that goes beyond a simple functional product. It's the ability to transform a set of elements into something that seems to have always existed as it is. Unconsciously, we become attached to a fruit tray, a lamp, a coffee table, a chair, a sideboard, and they become part of our identity. They feel like family, cherished like precious jewels, and cared for with all possible attention. Simple products that give meaning to our spaces and our lives.
Fatto Bene presents a selection of furnishings, products, and functional additions to very diverse domestic environments, differing in craftsmanship, materials, and types. The protagonists of the exhibition include:  Francesco Faccin, Lorenzo Damiani, Maddalena Casadei, Zanellato Bortotto, Federica Biasi, Giuseppe Arezzi, Francesco Forcellini, Matteo Di Ciommo, TIPSTUDIO, Maddalena Selvini, Isato Prugger.
The companies participating with the designers are: De Castelli, Gervasoni, Incalmi, Woak, Pretziada, It's Great Design, Feltrificio Biellese, Falegnameria Pisu.
From October 1st to October 8th, 2023, every day from 11:00 AM to 7:00 PM
Basilica di San Celso, Corso Italia 37, Milano
Free entry
c
Curator: Teo Sandigliano
Exhibition Design direction: Flatwig Studio
Visual Identity: Beatrice Bianchet
Illustrations: Chiara Fantin
Exhibition Setup: Flatwig Studio, Ebe Collective, Scia's Divisione Tessuti 
Press Office: Strategic Footprints
Photography: Matteo Bellomo, Stefania Zanetti
Video: Marco Mazzoni  
Event production and sponsor management: Giuseppe Barbalinardo, Teo Sandigliano
Sponsorship: Davifil srl, WeVux
Media partner: WeVux