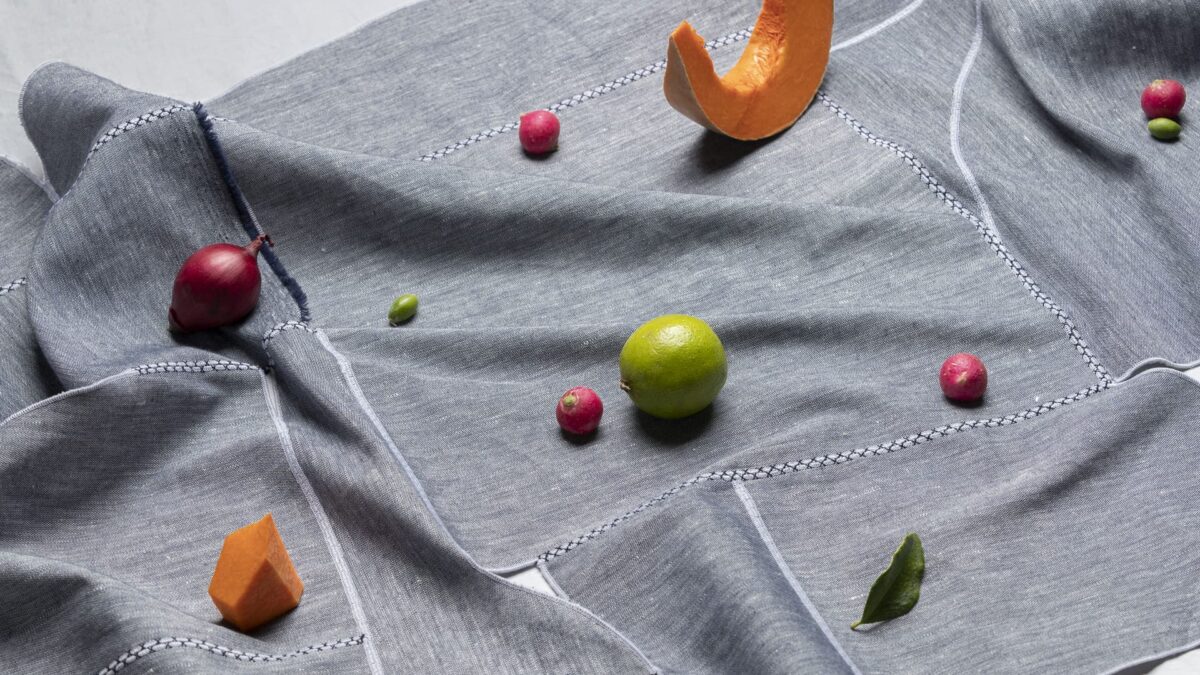 FLATWIG STUDIO, timeless design and sustainability
This article was written for Salone del Mobile.Milano and previously published on salonemilano.it digital platform.
Founded in London in 2016 by Erica Agogliati and Francesca Avian, currently based in Milan, Flatwig Studio focuses on interior design, custom furniture, products, objects and acts as creative consulting for brands and private clients. Flatwig projects, whether they are products or spaces, are always characterized by attention to circularity: to give an example, Erica and Francesca always select the materials with which to work in a responsible and sustainable way, with respect and attention to the context of application. Not surprisingly, many of their projects start from waste. (cover Joie de vivre, design Flatwig Studio, ph. Aldo Dith, styling Opale Studio)
Since 2016 the studio has participated in numerous international design fairs and after only four years from its foundation, it was selected by Elle Decor Italia among the 30 young design talents of 2020.
c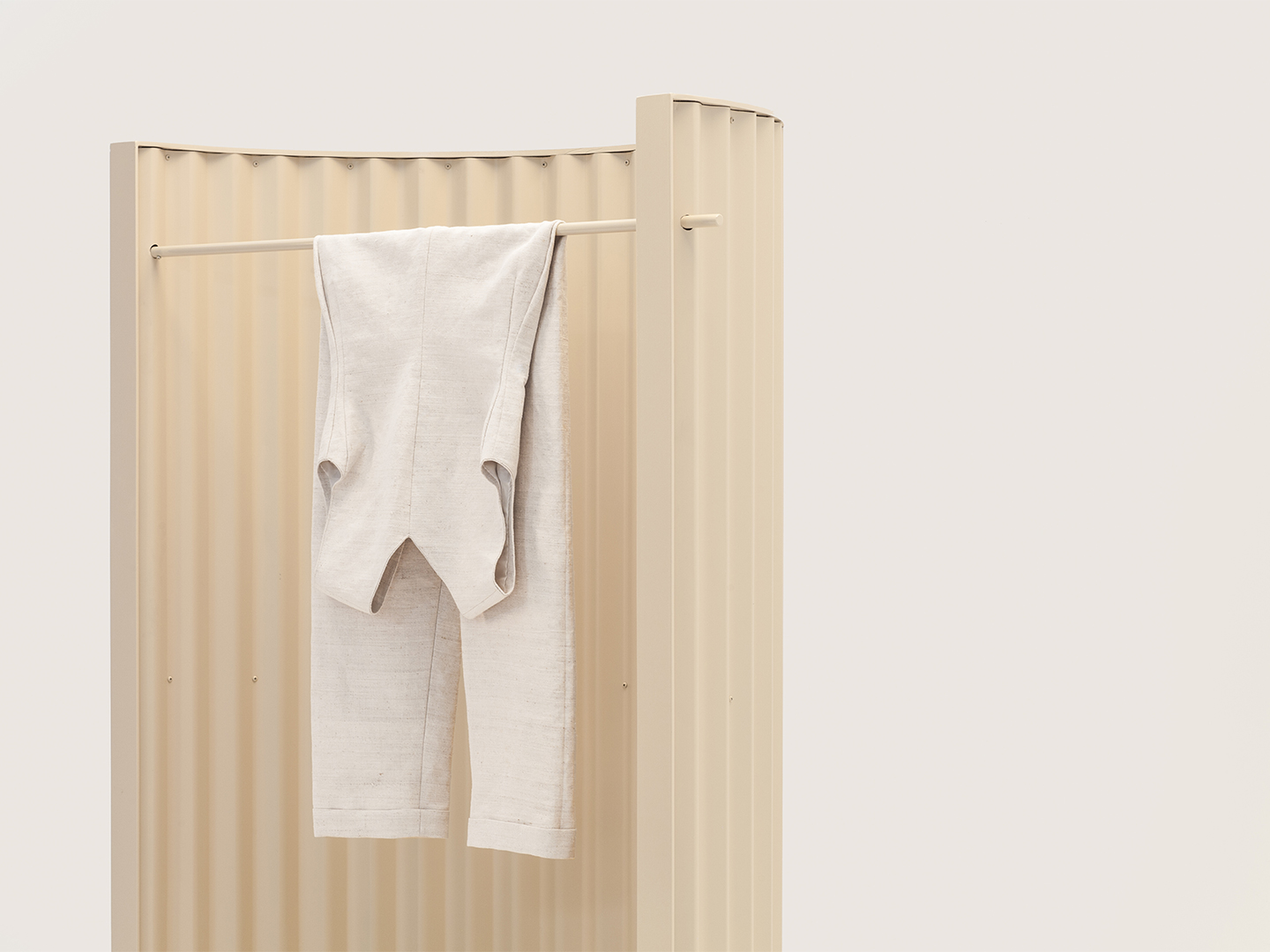 c
Circularity, functionality and restraint are the key principles behind Flatwig Studio's work. What does it mean for you to create a project aligned with the circular economy? Could you give us some examples?
Sustainability is the basis of our work, and also our lifestyle. As we see it, creating a project aligned with the circular economy means observing everyday habits and gestures and understanding how design can make them more beautiful and right. An example is "Insieme", a collection of napkins made from the textile waste. We noticed how many disposable napkins people use every day, so we decided to exploit resources already available in the form of waste, enhancing any imperfections in the textiles as well as their unique forms. The napkins have irregular shapes and consist of pieces sewn together with heirloom stitches, a technique used since the 19th century in patchwork and as a creative way of recovering scraps of material.
So, to us, designing in keeping with the circular economy means adopting techniques of reuse, recovering objects sometimes considered poor or simply discarded, and giving them a new value through the project. In addition, the highly topical quantity vs quality debate confronts us with the need to create products in which durability is a key quality.
c
With Ondula you used sheets of corrugated metal to create two furnishings: a screen and a coffee table. How did you come to choose this material?
That idea came to us almost by chance. We were in London, completing the project for a wine bar called Furanxo in Dalston. We found some abandoned corrugated sheet metal in the backyard of the building and decided to repurpose it and enhance it as a vertical coating for the bathroom. Bending the sheets gave us the insight. We could use it to develop free standing furnishings out of corrugated metal, softened by combining other materials with it and choosing a soft, warm, nude color. We also see this as an example of a circular project.
c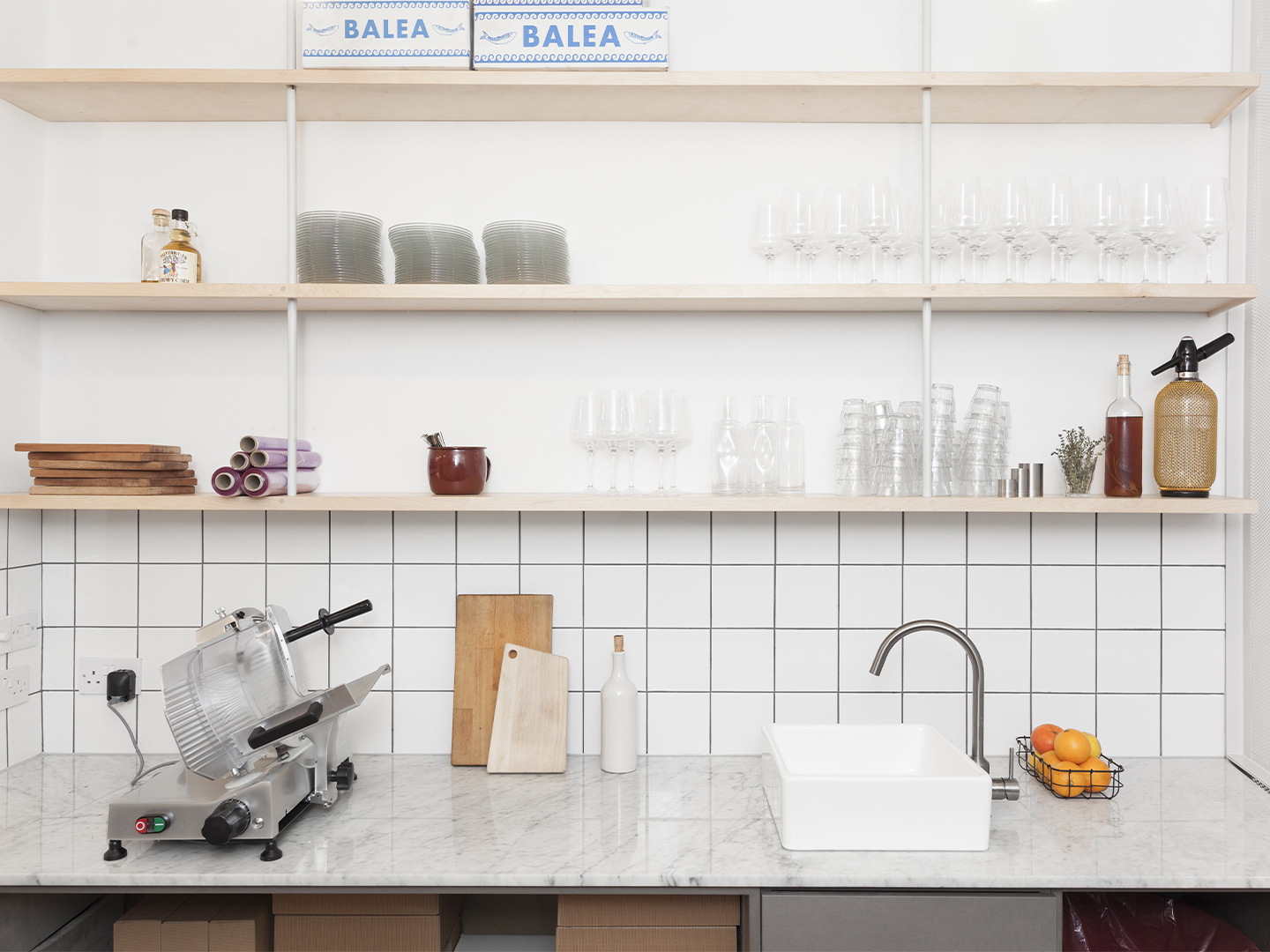 c
What do you mean when you speak of designing "timeless" spaces?
We believe in the timeless concept just as we believe in sustainability. In our view, it's unthinkable to design interiors only in submission to the dictates of trends. We need to think of spaces that avoid wearying people, settings that can look contemporary yet at the same time are inspired by the past. This is an ambitious challenge and a path that may not always be practicable, but we try to guide our clients to choose spatial and furnishing solutions that they will never tire of as time passes. We also believe that an interior should always be designed to keep close ties to its context. An example is the Entryway with Pantry, a hybrid space, an interior designed not to hide but rather show off the "organized disorder" of a typical country pantry. New design elements are combined with the existing terracotta floor and other traditional features like the wood-burning oven. Windows and sliding panels limit the spaces and enable the objects, utensils and appliances to be ordered better. A custom-designed sideboard cabinet is handy for some small prepping operations, like slicing fancy meats and cheeses. All designed around an ancient walnut table, whose position our clients wanted to keep. Old and new engage in a dialogue, in a space that we hope will be timeless.
c
Interiors, custom-made products, graphic design, art direction, and even education. What do you teach and how does education fit into your practice?
Teaching is an essential part of our work as interior designers. It prompts us to keep asking ourselves new questions while swapping ideas with the rising generations. It all started in London, where Francesca taught Spatial Cultures at Middlesex University for four years. We worked on this experience and decided to continue teaching in Milan. For some years we've been holding courses in Design Culture at IED Moda, as well as working in various ways with other schools and universities.
c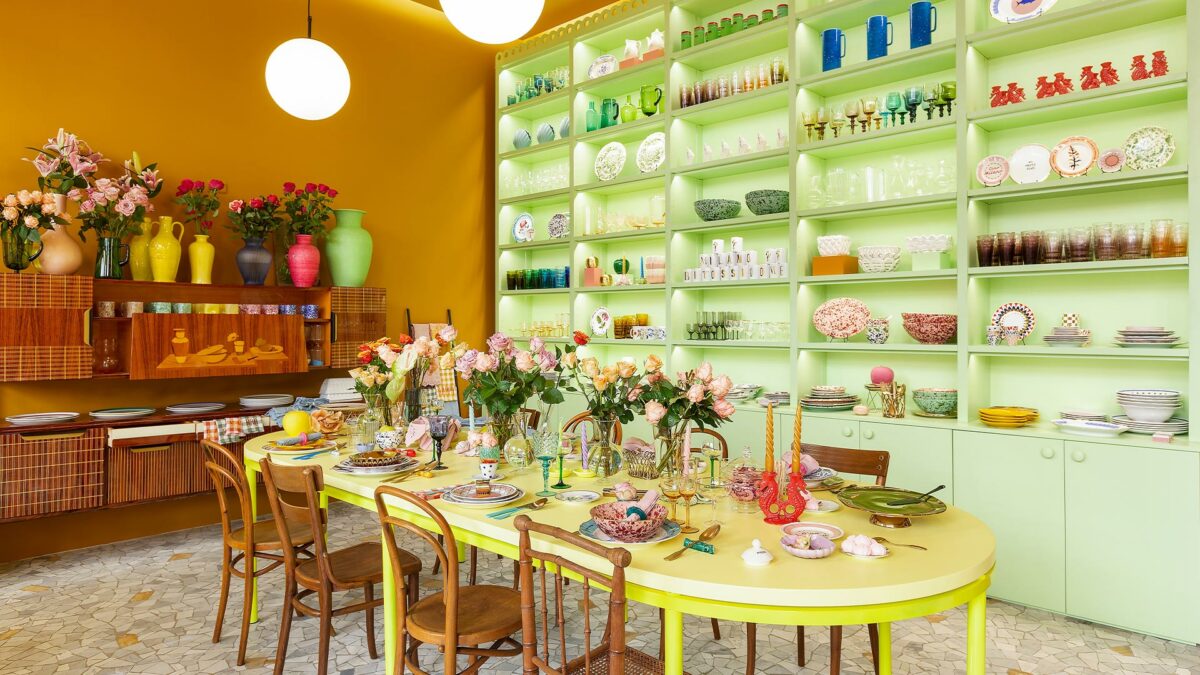 c
The Joie De Vivre patchwork tablecloth/blanket, the Uovocomune marble egg holder, the contrast of aesthetics and materials in Ondula and even the eccentric napkins Insieme – there's an urge for lightness, almost playfulness. Am I right?
We like Flatwig Studio being associated with the idea of play, since we often describe ourselves as austere. But we feel the answer lies in the search for contrasts, contrasts between materials, finishes and forms and the stories behind the projects. The Uovocomune project created for Marimar is an excellent example: an eggcup that can be stacked like a tower or tiered like a cake. This means people can share a simple but popular food like soft-boiled eggs and create playful situations among the diners. Here we see simple food like eggs combined with a hard, classic and serious material like Verona marble.
In the case of the patchwork of Joie de Vivre, its playfulness lies in the composition. Scraps and oddments of material are joined together with the freedom to create without any definite final result in mind. We lavished great care on the finished product, but the aim was to capture the moment of creation, preserving the immediacy of the sketch.
Still on the subject of play and lightness, we recently took part in the project for the new Bitossi Home boutique in the 5 Vie quarter of Milan. It's a work in collaboration with Francesca Sarti as Art Director of the project. Flatwig Studio oversaw the interior design and customized design of the furnishings of the space. The store has a playful spirit, in keeping with the brand's aesthetics. It uses contrasting Pop colors, but with an elegance that evokes the image of traditional homes, with cluttered sideboards filled with objects.
c
You recently opened casaflatwig here in Milan. How did the idea arise and what sort of space will it be?
The idea behind casaflatwig is to have a space that conveys an all-round view of the Flatwig spirit. Casaflatwig is a studio, but with the atmosphere of a home (unlike the concept of the studio house, which is usually a workplace as well). We've designed and furnished the space, it's where we work, where we exhibit our projects as well as the various objects we collect. The kitchen is a central feature of the interior. We use it every day for lunch in the studio, but it will soon be at the heart of new events and design experiences related to food.
c