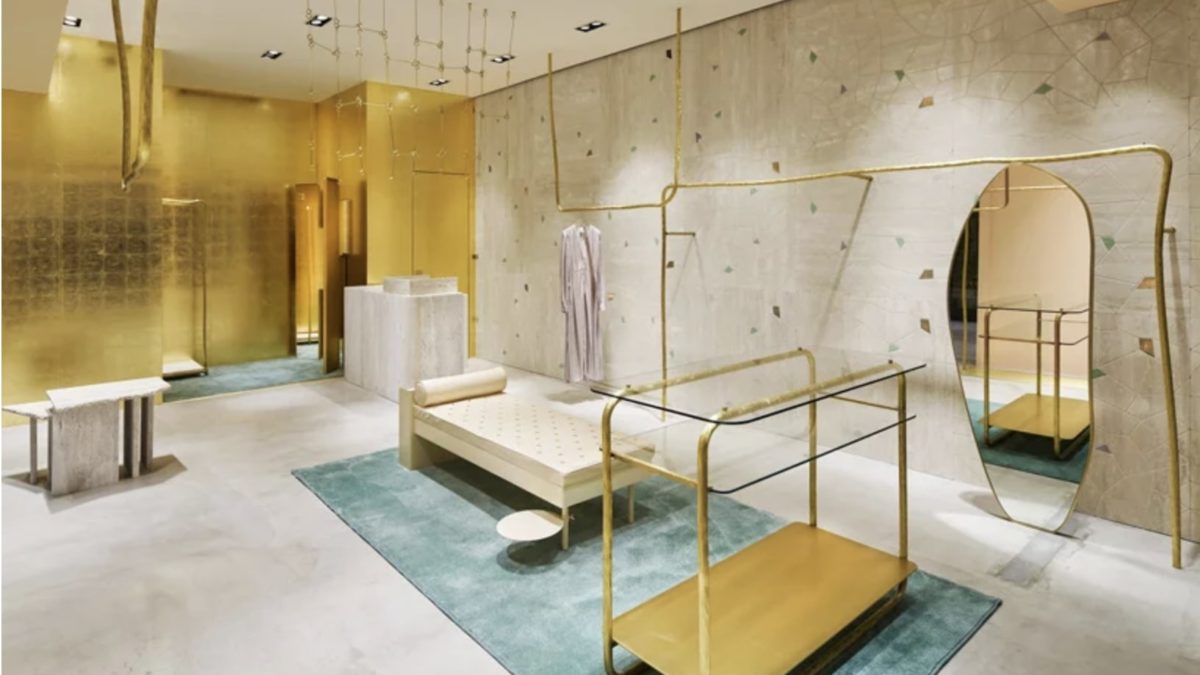 forte_forte opens its first store in Tokyo, Japan, in the prestigious Ginza Six shopping center, located in the famous area of ​​Ginza. The boutique is described as a "timeless space suspended between dream and discovery, evocation of pure materials and lyrical values". An environment in which the space and the emotional breadth of palpable and sensorial values ​​are connected to the narrative born with the boutiques of Milan and Paris.
The whole project combines moments and spaces in which intuition and matter find their synthesis. Travertine marble is applied as an expressive material consisting of several surfaces: bas-relief, open and closed pore, crust or grooved stripes, in large slabs dotted with fragments of polished brass and mosaic colored glass produced by an ancient Venetian foundry. Brass is a constant element that continues like a design outlined by hand in the organic space and spontaneously defines the elements of the display. It wraps the product with elegance, making it narrative in its most natural and dreamy form. A wall with luminescent and metallic tones, embellished by the application of gold leaf, intimately encloses the dressing room and a small service warehouse, defining the depth of the space.
The result is an environment that welcomes and surrounds, transmitting a kind and affirmative character, delicate, feminine and strong in its lightness. A space to breathe the unique spirit of the brand, halfway between discovery and dream. Visit forte_forte to discover more about their products and boutiques!
Photography by Yasuhiro Takagi
c