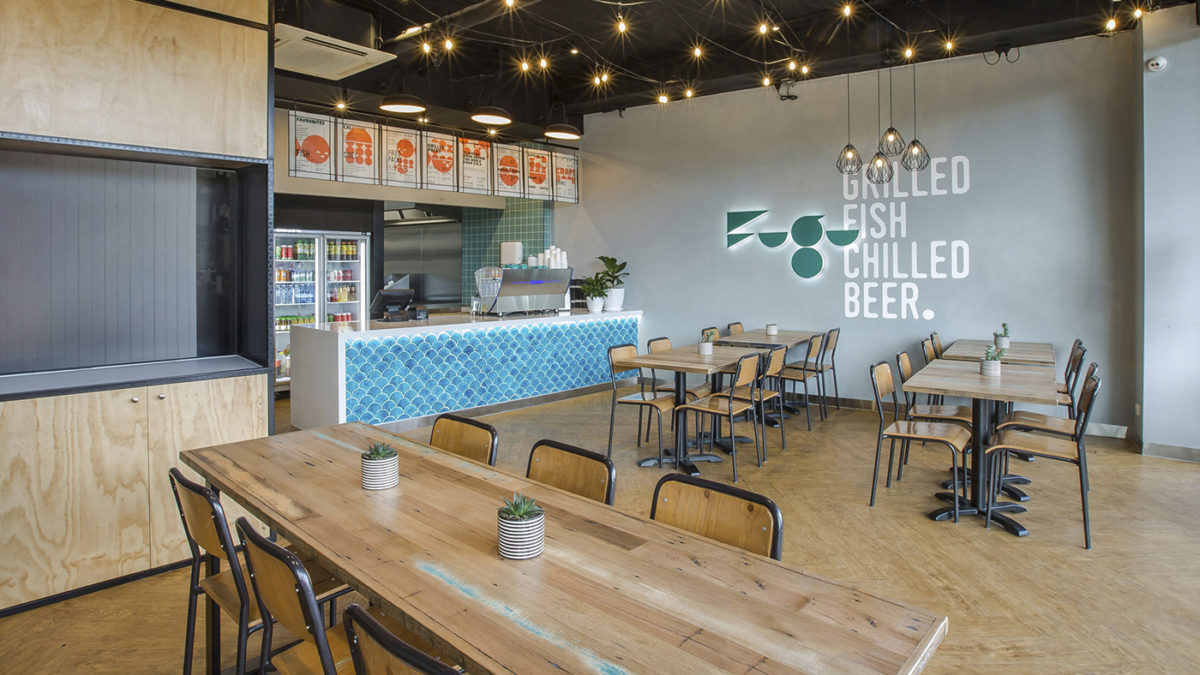 Hue Studio – previously on WeVux – is a South Melbourne based design studio with a broad spectrum in design, personality and colour. In 2018 they realized the branding project for the Fugu Fish Bar, a new take on the Australian classic fish and chips.
The studio came up with the name Fugu which means pufferfish in Japanese, and it is considered a delicacy in Japan. They wanted to create a different take on the common fish and chips branding. The weird and wonderful many shapes of Fugu is where they draw the graphic inspiration from, with the combination of riso printing technique, to create this edgy and fun colourful branding. Filled with modern yet rustic interior designed by MNEA Architects, transport yourself to a nice vacation by the beach.
Fugu Fish Bar, made by many, but not perfected by plenty.
c