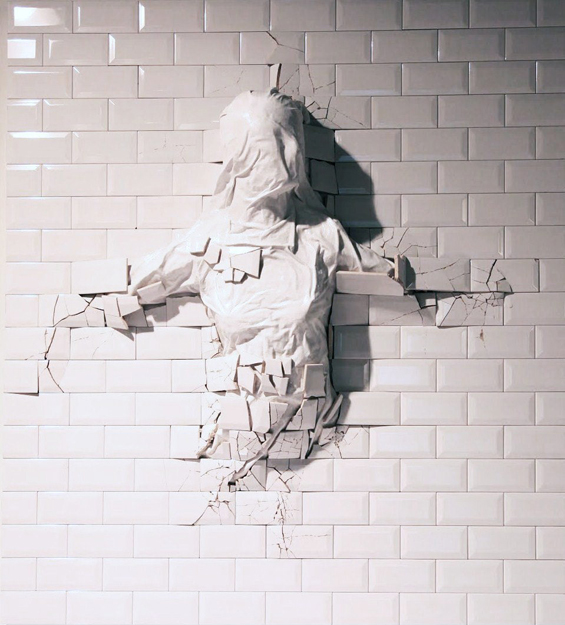 Graziano is an Italian artist, when he was a child he developed a strong chaotic and mysterious attraction to broken items: car wrecks and isolated villages in ruins.
"Transform something into something else through a break has become the main theme and vision at the base of my work. I am driven by the desire to change the inevitable fate of familiar and unpretentious objects, like the kitchen and the bathroom tiles. I also want to create a piece that reaches union between the image I have in my mind and a perfect execution."
More works on his site and FB page!
All Rights Reserved to Graziano Locatelli