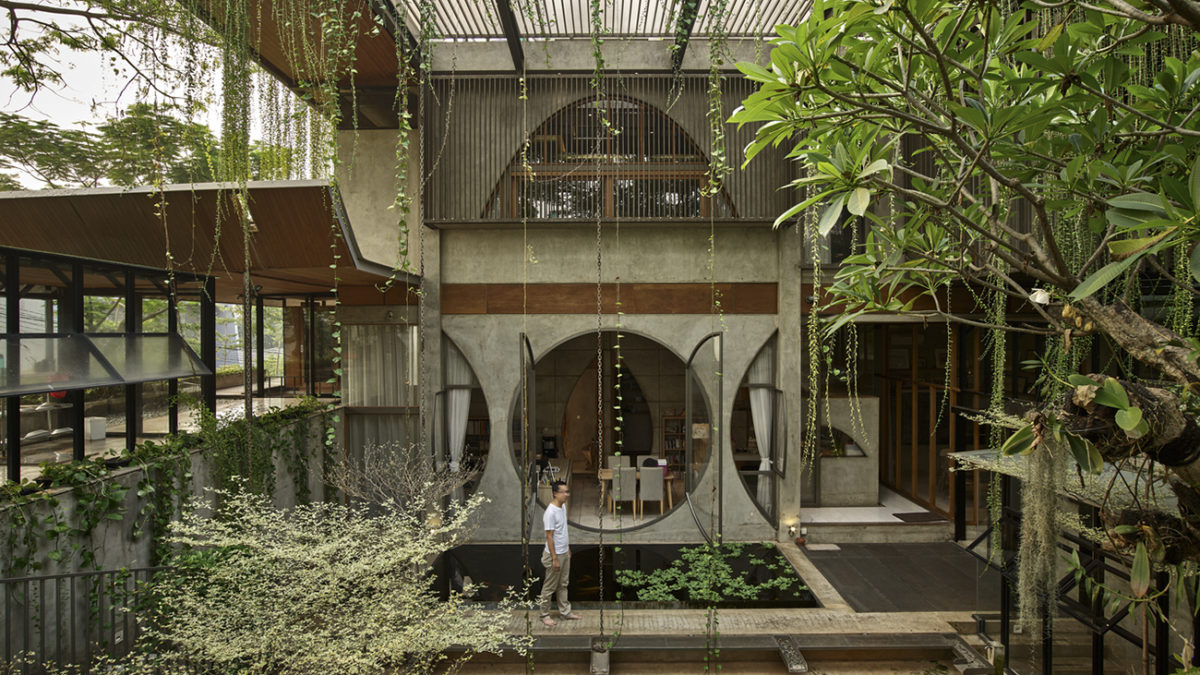 Realrich Architecture Workshop's Guha complex is an architecture made of juxtapositions: the project consist of a library, a dental clinic, a private residence, a studio and a forthcoming coffee shop. These are the elements of a very rich program, challenging the mono-functional purpose of a single, tiny lot in Jakarta's residential neighborhoods. The complex is called Guha, and his designer-client is Realrich Sjarief, who founded his firm RAW – Realrich Architecture Workshop in the capital city of Indonesia.
The variety of functions is matched by the diversity of the selected materials, for structures and partitions, including steel, wood, glass, metal, chalk, bamboo, plastic, stone and concrete. In fact, Guha is conceived as a catalogue of the manifold opportunities that a sensible combination of tradition and innovation can provide to architecture, in terms of construction techniques and languages.
In regards to technology, this and other projects by Realrich Architecture Workshop can be linked to the research carried by other protagonists of South-East Asia contemporary architecture, for instance Vietnamese Vo Trong Nghia and his experimentation on the structural use of bamboo. Compared to the latter, though, Realrich Sjarief is seemingly less interested in achieving a synthesis, both conceptually and formally.
Guha is an architecture made of additions and juxtapositions, where proliferate the encounters and the overlapping, the similarities and the conflicts between volumes, colors, textures, light effects. Vegetation, and more particularly climber plants, further adds to this stratification.
Photography by Eric Dinardi
c
via domus