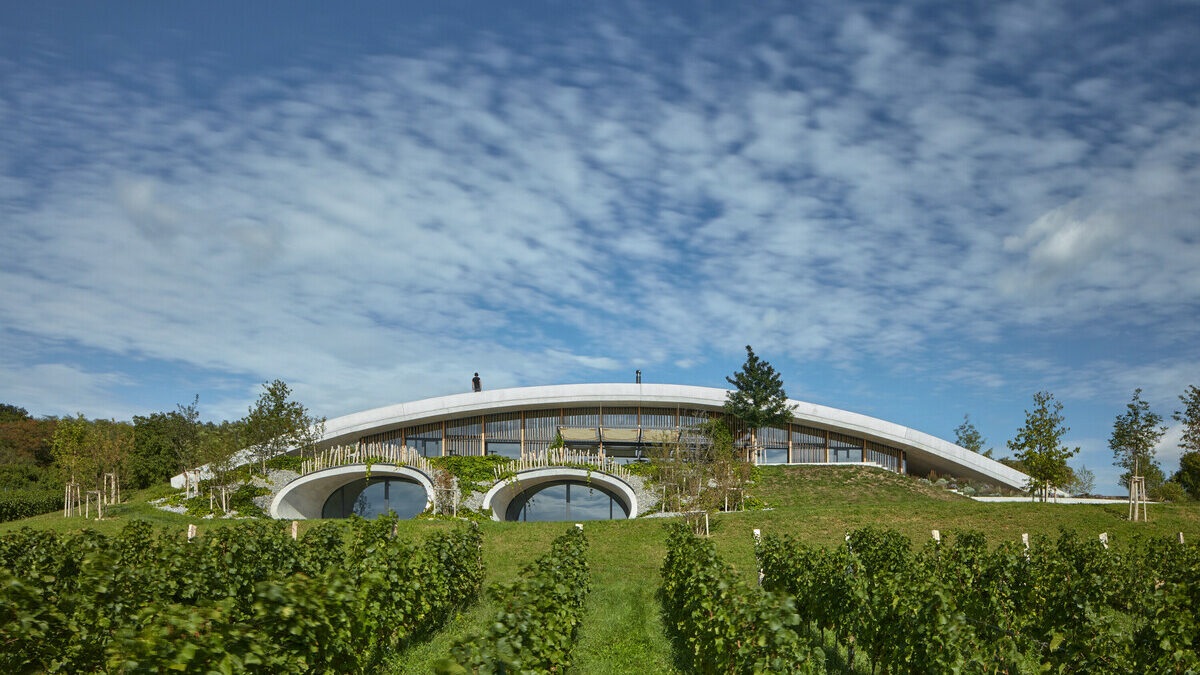 Gurdau, Aleš Fiala's sustainable winery
The Gurdau winery was founded in 2012 on a "green field", with the first vines placed on the slopes above the village of Kurdějov – historically one of the most important wine suppliers to the townspeople of Mikulov and Brno, Czech Republic – from which the business takes its name.
The winery was born in the most operationally efficient location, the center of the vineyards, in the middle of the countryside. Precisely for this reason the Aleš Fiala studio has paid great attention to the integration of the new building with the landscape context: the structure is a gentle curve conceived as a hill while the area surrounding the building has been planted with 150 shrubs and mature trees, which often grow through the "drilled" lawn.
c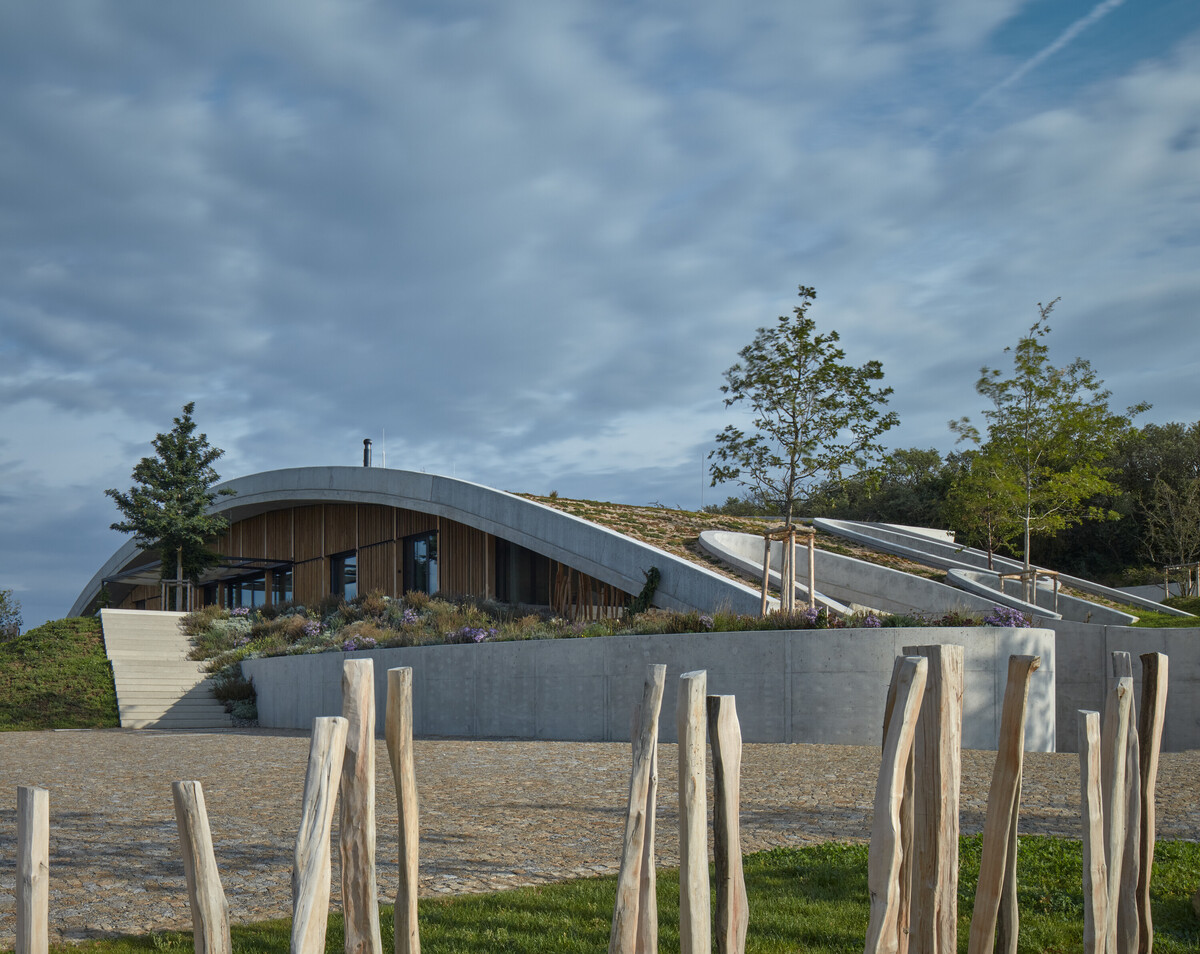 c
The building is two stories high and constructed with reinforced concrete. The underground part is used for the production, conservation and storage of wine, the ground floor for tastings and sales. The property also has two apartments available for occasional overnight stays. The interior spaces are distinguished for their refinement and comfort, from concrete to oak and acacia wood, each room has been designed with the utmost attention to detail. The connection with the landscape is made possible also thanks to the large windows and the generous terraces.
Sustainability is not only in the structure: the location in the center of the vineyard minimizes the transport of raw materials and labor inside the winery. The customer areas have been designed to take advantage of the passive energy of the sun in the cold months and not overheat in the hot months. The spaces are heated using an air-water heat pump while rainwater is collected in a storage tank and used to irrigate the vineyard.
Visit Aleš Fiala studio website to find out more about the project! Here you can find more information on Gurdau winery! Photography BoysPlayNice, original text by Aleš Fiala
c