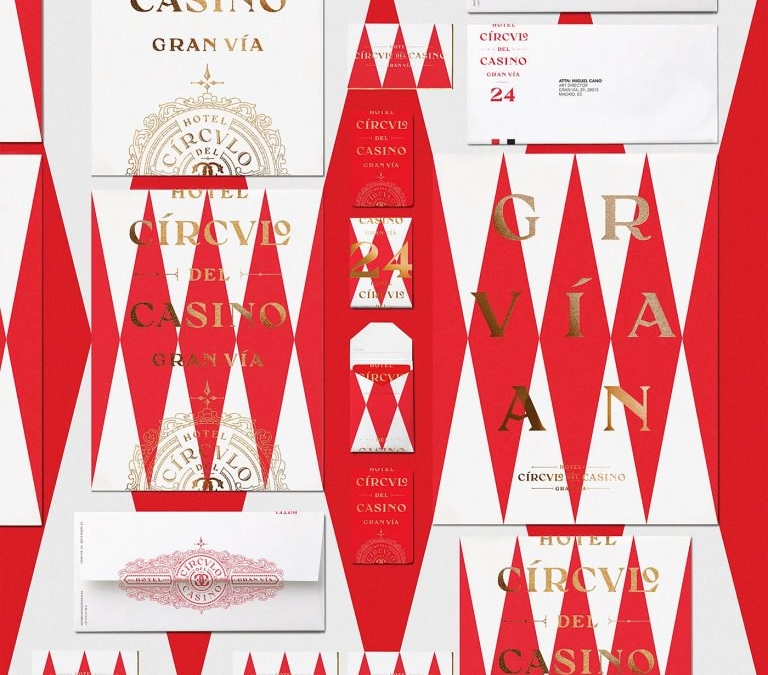 HOTEL CIRCULO DEL CASINO BRANDING
Working in collaboration with Madrid-based Noho Comunicación, designer and letterer Kevin Cantrell proposed this luxurious branding for Hotel Círculo del Casino Gran Vía, in Madrid, Spain.
"Inspired by the casino and neoclassical architecture, KCS created a compressive identity with bold, modular patterns inspired by the casino, with gold foil overlapping typography inspired by the neoclassical architecture. Due to a conflict with the naming structure, the final identity veered away from the casino connection, but still used the proprietary typeface and logo system."
Art Direction: Miguel Cano
Creative Direction: Alícia Catalan.
v
All Rights reserved to Noho Comunicación and Kevin Cantrell
via inspirationgrid