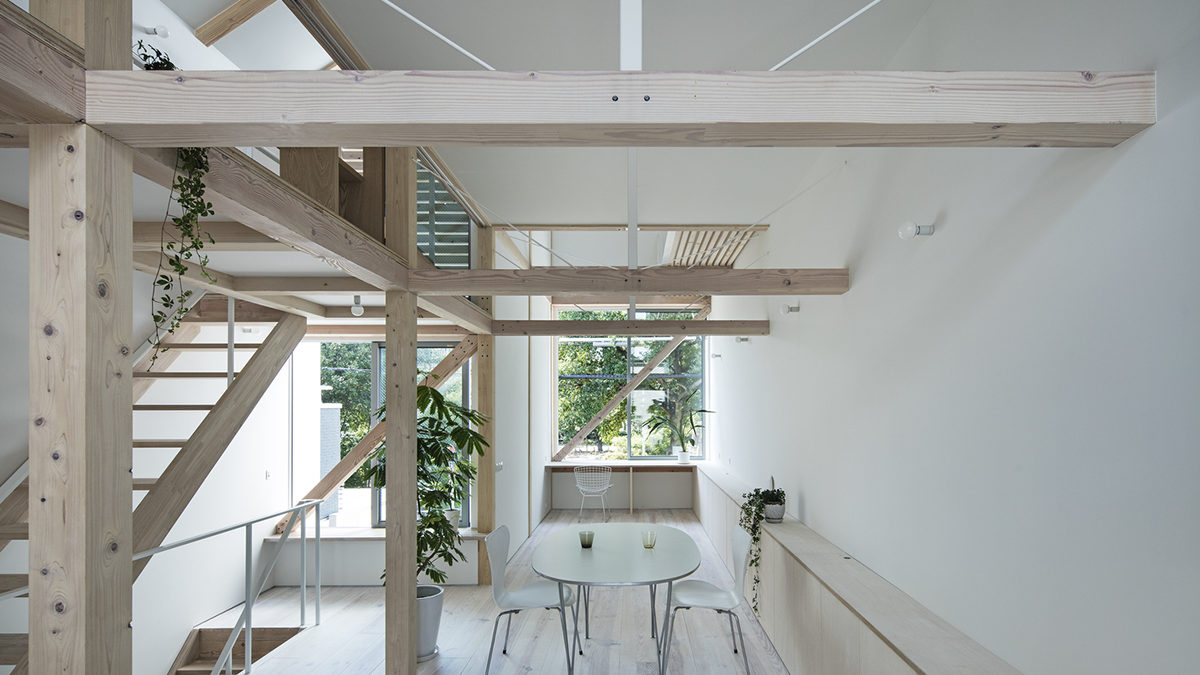 HOUSE FOR LIVING IN A PARK, Shuhei Goto Architects
House for Living in a Park is a minimal residence located in Hyogo, Japan, designed by Shuhei Goto Architects. The house faces a park visited by residents of the community and serving as an entry point to Yuzuruha Shrine. The studio decided to design the house taking inspiration from the natural elements of the context and trying to bring inside the view of the park all the way to the end of the narrow and long site, measuring 5 meters by 17.
In terms of the plan, the house is deliberately divided in the longitudinal direction, and the kitchen, bathroom, and stairs are concentrated on the west side, while the connections to the courtyard and the corridors on the east side. The volume is divided and staggered in the north-south direction, and the marginal spaces becomes an entrance and a balcony enclosed by the L-shaped wall. Verandas serve as private places, while bringing in natural light and winds at the same time. In terms of section, spaces are composed in such a way that one can have views not only of the interior but also towards the park outside and the backyard.
In terms of structure, the studio chose a conventional wood post and beam structure that conveys a sense of lightness and resonates with rows of tree trunks in the park. Moreover, to ensure the best possible experience, the floor levels have been adjusted so that it can ensure the best possible view of the lush greenery. To find out more about House for Living in a Park, visit Shuhei Goto Architects' page!
Photography by 長谷川健太
c