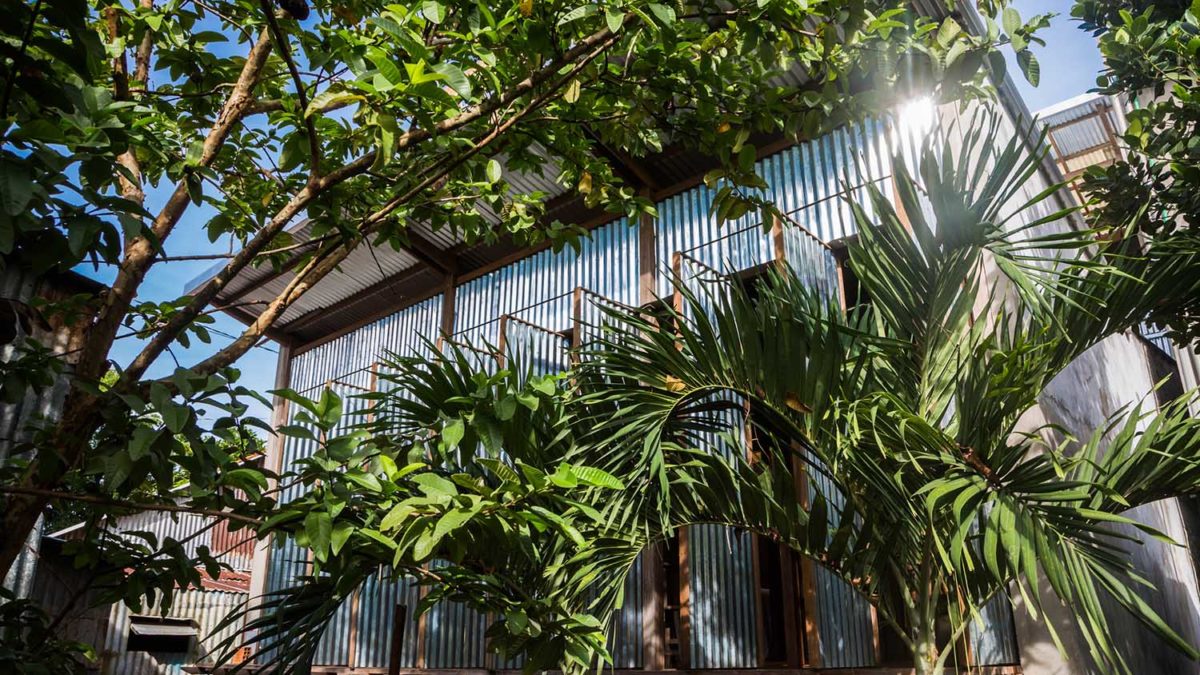 NISHIZAWAARCHITECTS is a Saigon-based architectural practice founded by Shunri Nishizawa. One of the latest project realized is a residence for three couples and their children in Chau Doc, a town in Southern Vietnam, near the Cambodian border.
Due to local regulation, the budget was tightened and the home was built with thin corrugated metal panels. NISHIZAWAARCHITECTS decided to celebrate these requirements, using the natural ventilation that this structure enables in the shared living space. The residence is in a dialogue with the surroundings, metal-frame windows face views of the nearby lake and rural landscape and the movable partitions establish a space that is always half outdoors. The home is filled with sunlight and natural breeze and it features its own micro forest of plants and trees. Locally-sourced timber and traditional carpentry techniques were implemented in the construction, which integrates regional customs into the contemporary build.
Visit NISHIZAWAARCHITECTS for more projects!
(via ignant)
All Rights Reserved to Nishizawa Architects