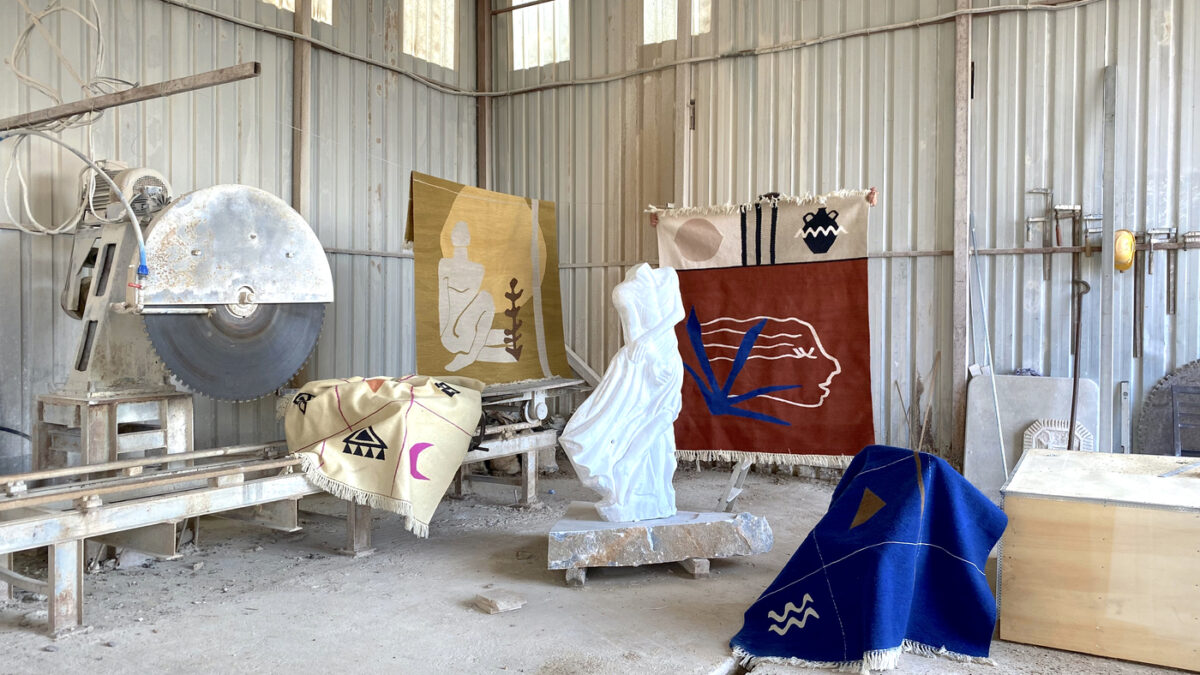 ISOLA, from Ithra to Dubai
Among the new markets of European design, in addition to India and Australia, there are also the Middle Eastern ones – Saudi Arabia has the largest share, but also the United Arab Emirates, Kuwait, Qatar, Bahrain and Oman play their part. This is why creativity-related initiatives continues: an example is the sixth edition of the annual Creativity Conference, Tanween 2023, conceived and created by The King Abdulaziz Center for World Culture – Ithra.
Held from 1st to 4th November 2023 at Ithra in Saudi Arabia (Dhahran), the event explored the creative process through the theme Scale: "Scale in design isn't just about measuring and quantifying; it's a dynamic concept that spans from macro to micro, encompassing ratios, sizes, and relationships among various elements", we can read on Tanween official website. (Cover image Anatolia exhibition, Figure – Elibelinde Rug – Roots collection, courtesy Figure and Soner Ataş)
c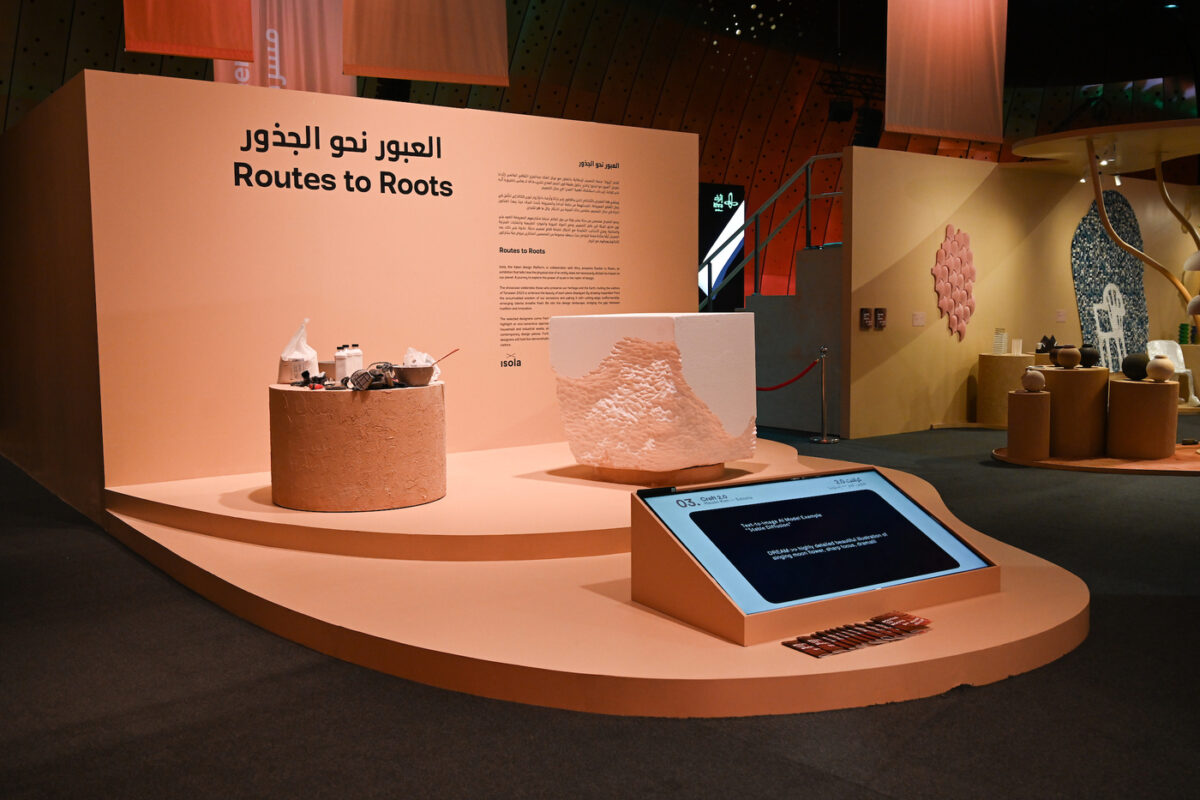 c
ISOLA in Ithra for Tanween 2023
Among the participants there was also Isola Design: founders Gabriele Cavallaro and Elif Resitoglu have been invited to curate the first exhibition dedicated to Isola's design community which will be part of the official program of Tanween. Titled Routes to Roots, the exhibition is a journey through the power of scaling in the realm of design and tells how the physical size of an entity does not necessarily dictate its impact on our planet.
The exhibited projects are functional objects that highlight an eco-conscious approach to design, integrating biomaterials, natural resources, household and industrial waste, and blending traditional methods with innovation to craft modern design pieces. A selection of designers, design studios, and manufacturers part of Isola's platform will dialogue with the Saudi Arabian community to demonstrate how emerging talents can breathe fresh life into the design landscape. Among the 20 designers are: Aseel Al Yaqoub, Beton Lab, Haeun Kim, Honoka Lab, IAMMI, Kiliim, Manahel Al Qassem, MushLume Lighting, Naifactory Lab, Newcraft, OODD Studios, Roula Salamoun, Seungtae Jang, Shailesh Rajput Studio, Shell Homage, Simon Frend, Tellurico, Wisse Trooster x Studio mo man tai, WKND lab, and Yellowdot.
But Isola doesn't stop here… (continue)
c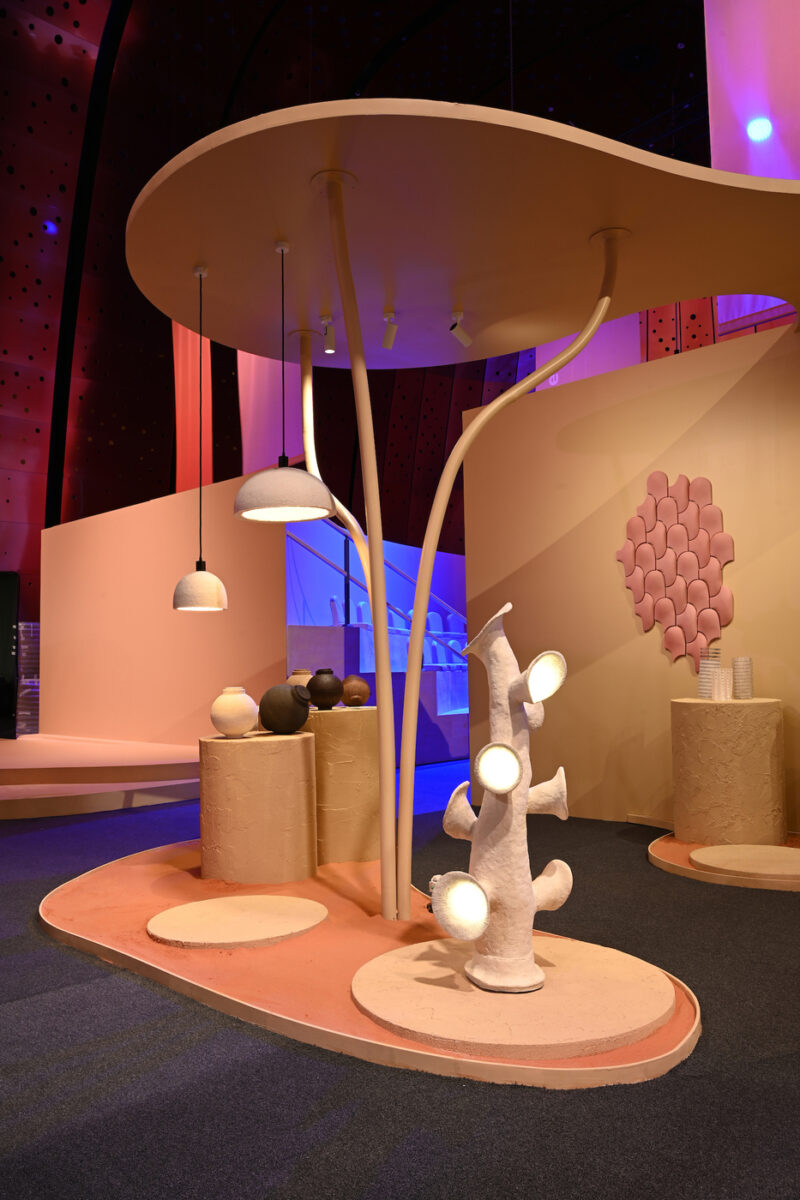 c
Isola at Dubai Design Week
After Ithra in fact, from 7 to 12 November, it will participate for the second consecutive year in the Dubai Design Week with three exhibitions: Anatolia, Nothing Happens if Nothing Happens and Materialized.
Conceived by Isola's curatorial team in collaboration with Grob Design and part of Downtown Design fair, Anatolia is a collective exhibition, inspired by the great crossroads of ancient civilizations. The show will highlight Anatolian design and will have an atmosphere reminiscent of the Silk Road, a historic trade route that linked the East and the West. More than 25 Turkish and Middle Eastern designers, design studios, and brands will present their projects and research within the Anatolia exhibition. Among the participants: Abrahamm Creative Studio, Alpaq Studio, Atelier Terra Madre, Bakir Istanbul, CLZ ATELIER, Creande, Ekin Varon, Elham Nejati, FEZA DSGN, Figure, Geza Ceramic Studio, Grob Design, Hakan Helvacıoglu Design, Hala Yousif, Insulavivere, Letter29, Macaroni Event, OD ART & DESIGN, Sema Topaloglu, Studio Lugo, Studio Monsoleil, Studio TimTim, The Keep, Tomas Atelier, Tugba, Cebecioglu, YellowDot, Yet Design Studio, Zade Design, ZEYNEP BOYAN.
In Dubai the traveling curatorial exhibition Nothing Happens if Nothing Happens will be back, a collective show featuring circular products and collectible design pieces. The name, taken from Isola Design Festival's theme for this year, serves as a call for all designers and studios to implement a concrete change in their modus operandi, bringing them closer to the concept of regeneration in its various forms.
As part of a broader project that includes the London Design Festival and Dutch Design Week, Colab, the first purpose-built material library in the United Arab Emirates-based in Dubai, will open its doors for the well-known exhibition Materialized (Dubai edition). This collaboration aims to bring a fresh perspective to design and creativity through the exploration of innovative materials. The exhibition will present market-ready products realized with natural raw resources, biomaterials, and industrial waste selected by Isola's curatorial team and a diverse array of materials samples sourced in Colab's extensive library.
For more information visit Isola digital platform and follow it on Instagram!
c