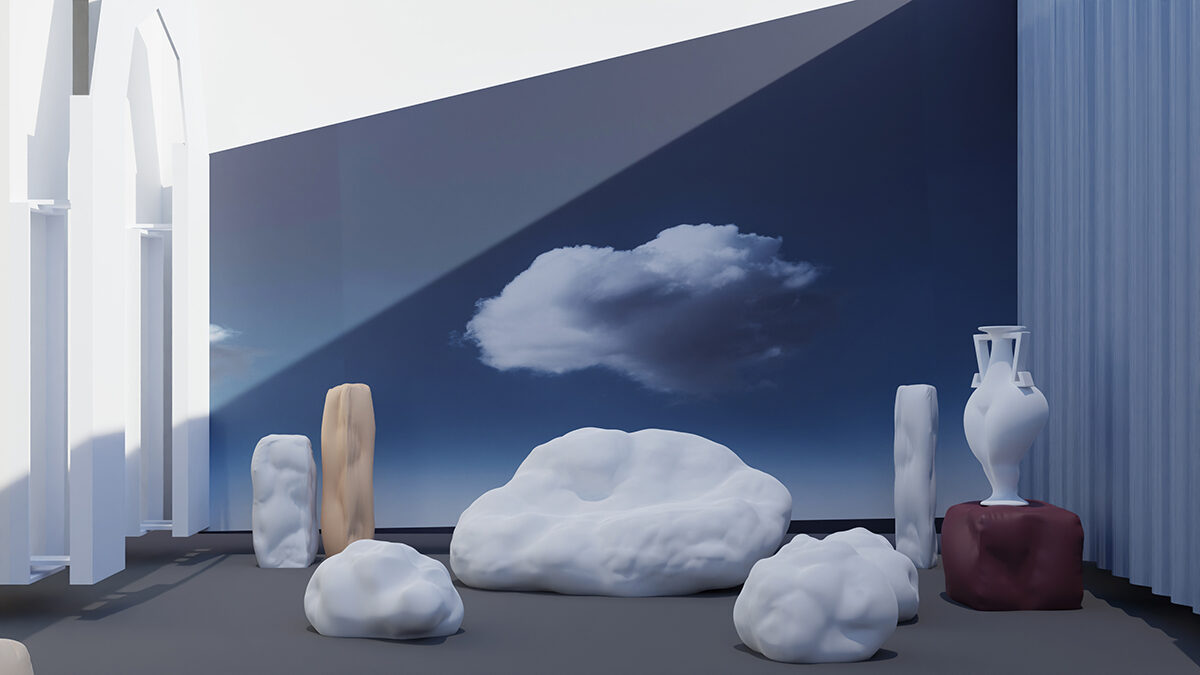 ISOLA DESIGN FESTIVAL is back at Fuorisalone 2023
Now in its seventh edition, this year's Isola Design Festival – from 18 to 23 April, during Milan Design Week 2023 – is titled "Nothing Happens if Nothing Happens" and aims to explore the theme of regeneration. Specifically, the festival sets for itself a very high goal, as the manifesto concludes "… We must define new guidelines for the design industry, rethinking production processes and systems, revitalizing natural resources and waste and remedying the damage that we have done to our planet. The next step must be done now, because Nothing Happens if Nothing Happens". Cover: Isola Design Gallery, set up preview © IAMMI Studio
For the 2023 edition, with more than 40 exhibitions and installations, events and a series of talks involving nearly 300 international designers, design studios, creators and producers, Isola expands beyond the natural boundaries of its district, reaching as far as the Certosa District to the north and Tortona to the south – an operation also performed on the brand which, over the years, from Isola Design District has simply become Isola, explained Gabriele Cavallaro (founder and CEO).
c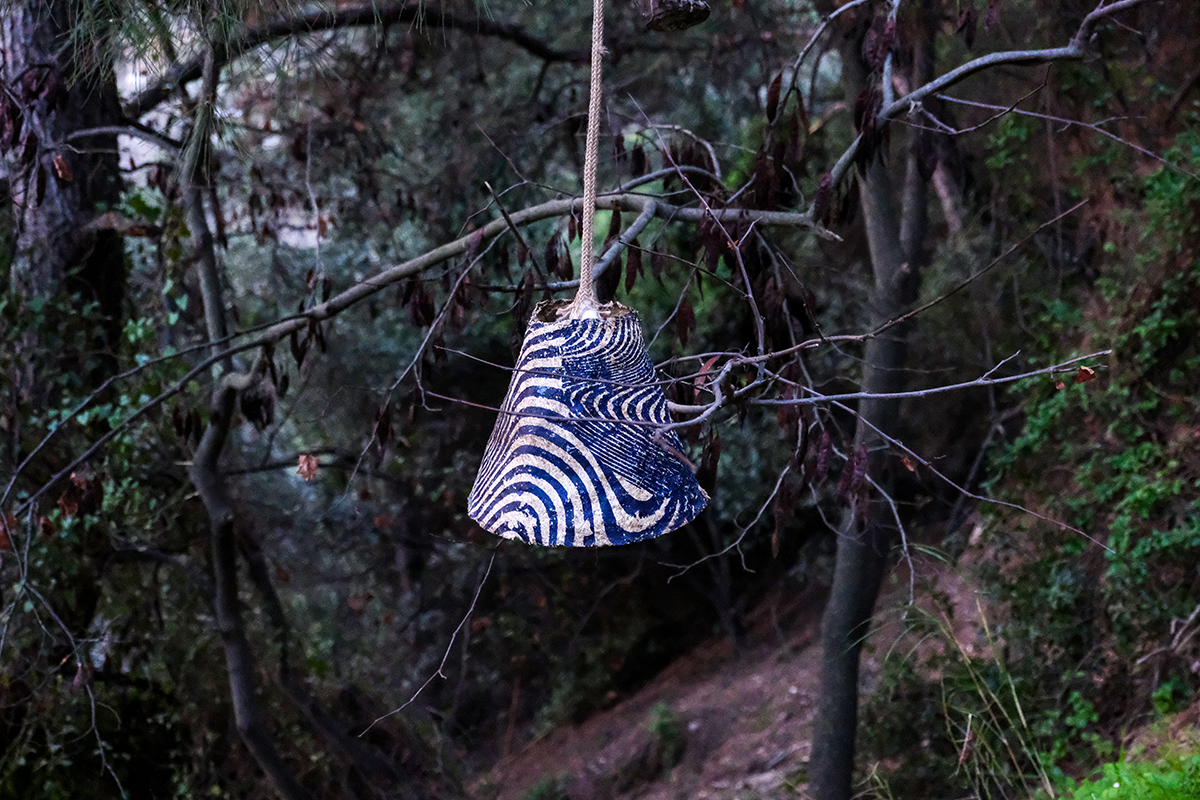 c
Going into detail, the exhibitions will be:
Hosted in the scenic 4.000 m2 covered square of the Regione Lombardia, Circolare – The Circular Village showcases natural raw materials, biomaterials, and products made with natural resources or industrial waste, with minimum environmental impact in terms of production. The layout of the space, designed by Amsterdam based Studio MAST in collaboration among the others, with Fiction Factory, Interface, and The Good Plastic Company, is completely zero waste, giving new life to discarded furniture materials, which have been reused as displays, bases, and dividers that will have a third life once the exhibition comes to a close. Participating designers and design studios include: AAMA Design; Aastha Poddar; Agro Biomaterials; Alara Ertenü Studio; Anett Papp; Atelier Anna Arpa; Basque Biodesign; Betonlab; Caterina Fratino; COMU Labs; Ebe Collective; Fengfan Yang; Flaked; Frank Chou Design Studio; Giubotti; Hidde Tuinte; Igreen gadgets; IOUS Studio; Irena Uebler Lda; iva-n; Markos Georgiou; Matter Matters; Mesure Studio; Miki Lin; Mina Mahouti; Mireille Steinhage; Monostudio Associati; monyo_leafprint; Myceen; Natelier; Odette & Mas Uso; PAN- PROJECTS; Paula Camiña; Pepijn De Greef; pulpas studio; Red Room Studio; Revive; Riya Kuvavala; Rowena Liangru Lu; Rub Objects; SAY.Research Team; Simone Massinelli; studio VivÈrdie; Tidhar Zagagi; vanPlestik x Lisa Vlamings; Vivian Tamm; WKND Lab; ZANELLOG Studio.
Tools & Crafts, at Fondazione Riccardo Catella, hosts young talents and a new generation of artisans that combine traditional expertise with innovative and experimental techniques to create contemporary and collectible design pieces. Participating designers and design studios are: Alice Crepaldi; Anna Jožová; Caspar Fischer; GUNIA Project; Haeun Kim; Joana Moura Ceramics; Kick Veldman; Lea Studios; Lebanto; MiDA-Lab; Nareg; Oodd studio; Sameo; Senzaquadro; Studio Maximilian Beck; Studio Naomi Remijn; Viktor Tabiš; Woven Memories.
Take Care! Of your mind, body, and environment, curated by the design studio Tellurico, at Stecca3, is an immersive show exhibiting projects focused on tackling contemporary issues that cover both social and individual spheres, to highlight individual and collective wellness, stated in all its meanings. Participating designers and design studios include the following:  Ana Koruga; Andre de Chirico; Astrid Luglio; Bionicrafts; Diana Pang; Frank Chou Design Studio; Giacomo De Paoli; Jennifer Keusgen; Lea Studios; lorolori.studio; Marco Cagnoni; Michela Panizza; Noppi; Post Industrial Crafts; Sweet Scope; Team aaa.
The 4th edition of Isola Design Gallery, at Via Pastrengo 14, celebrates collectible design that tells a story. Thanks to the collaboration between Isola's creative director, Elif Resitoglu, and Stephanie Blanchard, co-founder of IAMMI studio, the scenery space, inspired by Giorgio De Chirico's work, will bring visitors into a metaphysics landscape. Included within the exhibition is The Dutch Corner, curated by Wisse Trooster and supported by the Netherlands consulate-general in Milan, presenting a selection of Dutch talents and established design studios. Participating designers and design studios include the following: 9+1; Adarsh Nellore; André Restelli & Diego Gutiérrez; Aura Carpio; Baldur Haraldsson; Cose in corso; Daniel Orozco Estudio; Dirk Duif; Erika Cross; Federica Paglia; Federico Fiermonte; Heger Et Demumieux; Iammi; Idaaf Architects; Iris Megens; Jens Van Deursen; Jihyun Kim; Simiæn; Konos Studio; Margaux De Penfentenyo; Mavoix; Mo Man Tai; Nils Nystrom; Paul Ketz Studio; Pepita Design; Retablo; Ryoji Takahashi; Ruben de Haas; Sander Nevejans; Selma Lazrak; Sood Studio; Stijn van Aardenne & Lucas Zito; STUDIO BL; Studio De Schutter; Studio Marfa; Studio Thier & Van Daalen; Studio Zoran Strijbosch; Taftique; Testatonda; Teun Zwets; Wisse Trooster; WKND Lab; ÝAKIN; Yoyo Chien; Yueyun Song
Under Design Lebanon, curated by Ghassan Salameh and hosted by the association VIAFARINI at via Farini 35, shows a realistic mapping and projection on the currently still functioning bodies under the exceptional conjunction of social, political and economic crises that Lebanon is undergoing. The exhibition encourages abandoning the commodity aspect of design by reasoning instead on the systemic and economic one: small and medium-sized enterprises linked to design, craftsmanship and commerce remain the main sources of income for many families and an important factor in local micro-economies. This selection will be presented on a 3D printed recycled-plastic structure designed and produced by Post Industrial Crafts. Participating exhibitors include the following: American University of Beirut (AUB) Architecture and Design Department (ArD); Babylon; Badguer; Beirut Makers; Damj Design; Diwan of Culture, Design & Innovation (DCD); Dongola Books Architecture Series; Exil; Fabraca Studios; Khanzine; L'Artisan Du Liban; Mashghal; Minjara; Warche.
For this year's edition of Rising Talents, Isola is hosting, at Via Confalonieri 21, a selection of five young alumni from Design Academy Eindhoven. With the curation of Wisse Trooster, they are bringing their unique crafts to Milan. The participating designers are: 1-6m2, Brogen Berwick, Jiin Yoon, Pepe Valenti, and Studio Kloumi.
As aforementioned, Isola enlarges its borders reaching a new area of Milan, the Certosa District: here, in collaboration with Designtech and DesignWanted, it co-curates Innovation for Living, an exhibition dedicated to design technology. The set-up has been designed by the Italian leading design studio Pininfarina with the goal of revolutionizing the rigidity of the space, to make it fluid, flexible and harmonious with the artworks. Participating designers and design studios include the following: Daniela de Luca; Designak; Estudio Latino; Gabriel Zanier; Greco; Krill Design; Maria Songel; Maria Tsilogianni; MDD Poland; Mush; Pininfarina; React; Reiten Cheng; Tony Elkington.
Also not to be missed are the temporary exhibitions and installations of institutions, academies, collectives and design studios that will involve visitors with numerous interventions distributed throughout the Isola Design District and beyond!
Among others KeepLife Bestiario, at ZonaK, presents a collection of 16 wooden animals, which serves both as games and animal-shaped desk products, made in the new KeepLife material. Among the designers involved: Matali Crasset, Marialaura Irvine, Marta Laudani, Giulio Iacchetti, Matteo Ragni, Studio Algoritmo, Luigi Petrillo, Ilaria Spagnuolo and Pietro Petrillo.
Check out the entire Festival programme, including exhibitions, installations and talks, visit the digital platform and to stay up to date, follow Isola on Instagram!
c