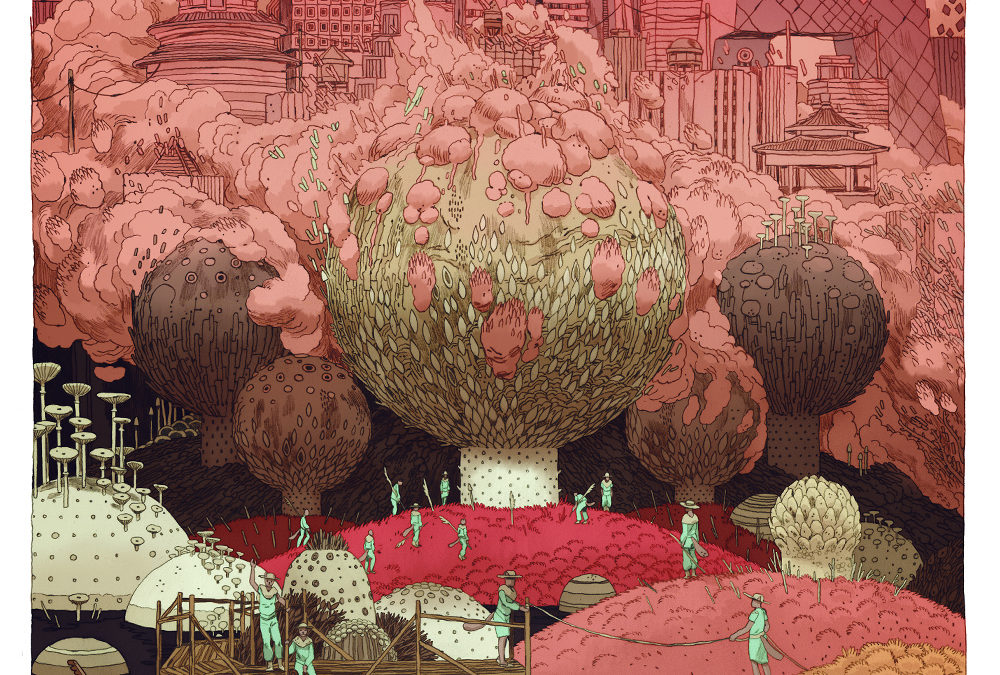 Jon Juarez, aka Harriorrihar, is a talented illustrator from Pamplona and currently based in San Sebastián. Asking about his education, he told us that he hasn't finished high school but sometimes he dreamed about doing that last exam – "but along the way I decide not to go, and I wake up in a good mood."
When he works the inspiration is "something primitive", he is interested in basic themes such as entertainment, animals, evolution, the chaos and the death, to name a few. "When it comes to a job, I feel it and I do it, I do not need inspiration, in fact I have to concentrate to not inspire myself, because if I get emotional I get confused." He is used to turn the radio on to avoid thoughts that distract. Unfortunately His marvelous illustrations represents realistic cities and natural landscapes as well as dreamy and surrealistic scenes, in each one the colors – together with the lines – are fundamental elements for the originality and vividness of the works. His tools are pencils and Photoshop and when we asked what technique he would like to experiment he said sculpture – our curiosity hopes that in the future he will be able to give it a try!
Beside illustration, one of his greatest passions is climbing, he had the chance to climbed and traveled very intensely until I was 27 years old. He has not worked on personal projects for a long time and he would like in the future to make them purchasable.
All Rights Reserved to Jon Juarez and WeVux
Please seek permission before using