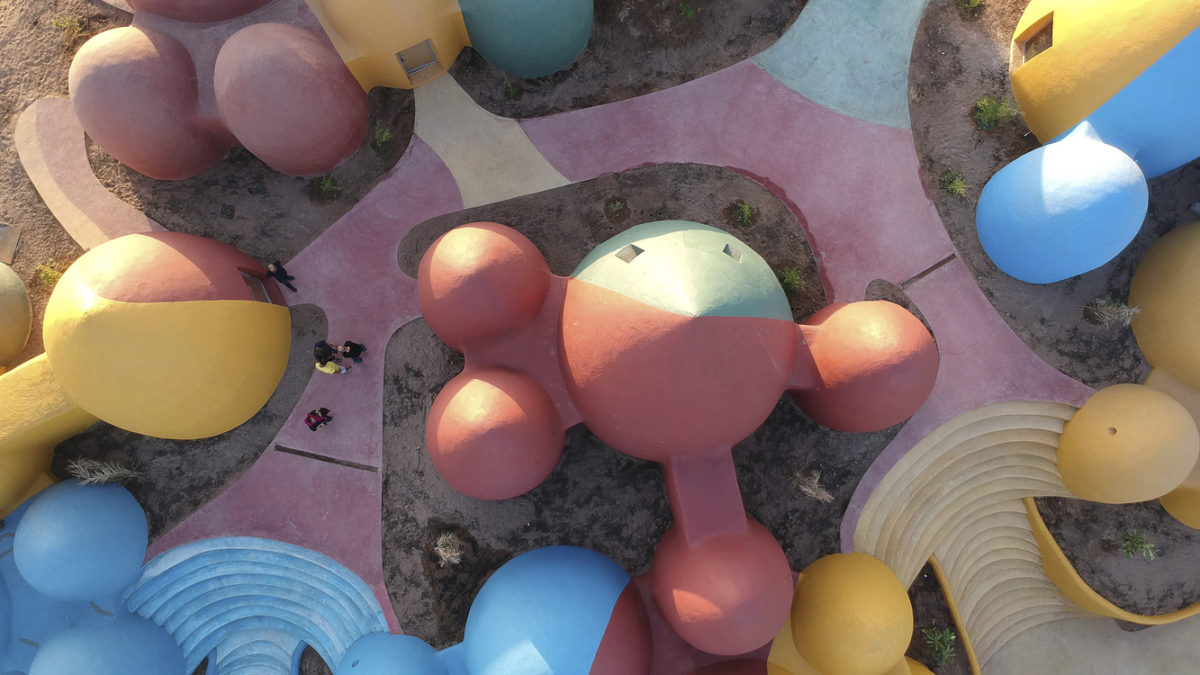 MAJARA RESIDENCE, ZAV Architects
Majara Residence is a clear example of how architecture is not just about "designing buildings", but a real opportunity on a social, cultural and, above all, community level. The project is located on the Hormuz Island, south of Iran, a strategic area for the control of shipment of petroleum from the Middle East. Despite its beauty, the island's position favors illegal trafficking activities and the poverty of the local community becomes a pretext to involve it as well.
Majara Residence is part of Presence in Hormuz, a series of urban developments by a semi-public institution that hired ZAV Architects, in order to empower the local community of the island. The project is a multipurpose cultural residence called Majara Residence (meaning adventure), that ties together the lives of local people and visitors both culturally and economically. Given the situation in Hormuz, ZAV Architects worked on the project by asking some simple but effective questions: what are the limits of architecture and how can it suggest a political alternative for communal life? How can it attain social agency?
As they write on their website, "architecture has the capacity be a mediator in the middle ground that converges the interests of different groups, from the state and investors to various classes and groups of people. Majara does so in bringing together the owners of land from the neighboring port of Bandar Abbas, who organize an annual land-art event in Hormuz, the investors from the capital city Tehran, and the local people of Hormuz as partners in the project."
ZAV Architects team has not only mediated between the different parties, but has developed a real political and social manifesto. First of all, new constructions have been designed to be economical, adaptable and with a bigger share of the budget to labor costs rather than expensive imported materials. Therefore, materials and human resources are local (Iran) while the local population has been empowered by offering training for construction skills. On an aesthetic level, the project is a multitude of colored small-scale domes, built with the superadobe technique of the Iranian architect Nader Khalili, an innovative and simple method that uses clay and sand. The small scale of the domes makes them compatible with the building skills of local craftsmen and unskilled workers, who have been prepared for this project with earlier, smaller works.
In conclusion, Majara Residence is not just a set of aesthetically beautiful domes, which give a tone to the landscape and highlight its characters, but a real social and political manifesto that revolves around the local community. The simple act of teaching local construction techniques to the community gives an opportunity to abandon the illegal oil trade. Furthermore, the inclusion of a multipurpose cultural center opens the doors to tourism, another important chance for the community and its future development.
Photography by Soroush Majidi, Tahmineh Monzavi, DJI, Payman Barkhordari
c