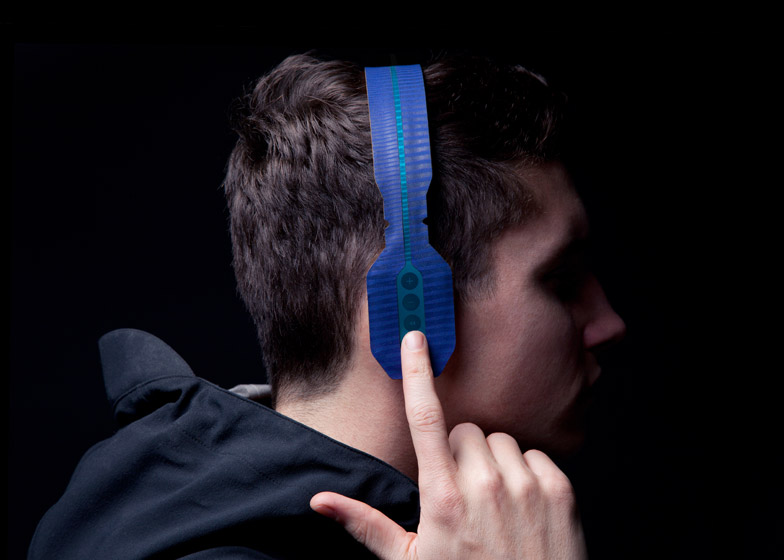 MAXIME LOISEAU – R2R HEADPHONES
The parisienne École Nationale Supérieure de Création Industrielle (ENSCI) design student Maxime Loiseau, has designed  a set of prototype headphones, made all by roll-to-roll printed electronics. R2R processing uses flexible plastic or metal foil to create extremely thin and complex electronic devices.
The casing of each earpiece and the headband are formed from one single laser cut flat plastic sheet. The latter is composed by a piezoelectric cell that vibrates according to electric signals and the speaker produces a sound comparable with other conventional headphones.
The goal of the R2R heaphones is the balance between good audio quality and production optimization. Less pieces, easier assembly means also more durability.
Different combination of the prototype were showcased at Wanted Design Brooklyn during NYCxDesign, in New York.
See you next saturday, with latest news from sound design!