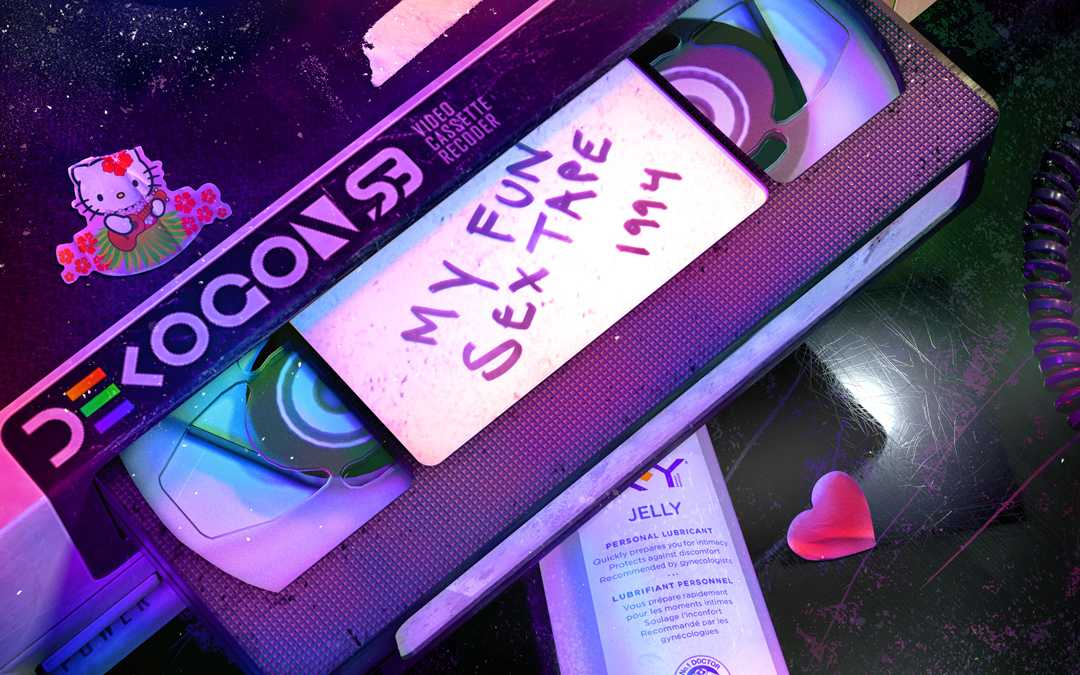 Nicole Ruggiero is a 3D visual artist from NYC, she creates visual works based on the internet and online trends. We can refer to her style not only as 3d but also net art: typically this term does not indicate art that has been simply digitized and uploaded to the Internet, rather, a specific kind that relies intrinsically on the internet existence, taking advantage of aspects such as interactive interfaces, connectivity to multiple social, micro-cultures… It refers to the Internet as a whole.
Her work is focused on technology and the emotional and social culture around it. She expresses these themes through 3D figures and nostalgic relics, blurring the line between the virtual and the real. Her images are provocative, almost an exploration of how we fetishize digital possibilities in search for emotions. Working mainly in 3D with a background in graphic design, Nicole creates animations and visuals for augmented reality, virtual reality, commissions, events, and advertisements. She has already shown her art and spoken in places all over the world such as: Tokyo, Beijing, London, Sydney, Berlin, India, LA, & NYC. She is driven by learning new technologies, involves herself in the culture surrounding them, and constantly learns new skills to further develop her work.
Visit Nicole's page and follow her on Instagram!
All Rights reserved to Nicole Ruggiero