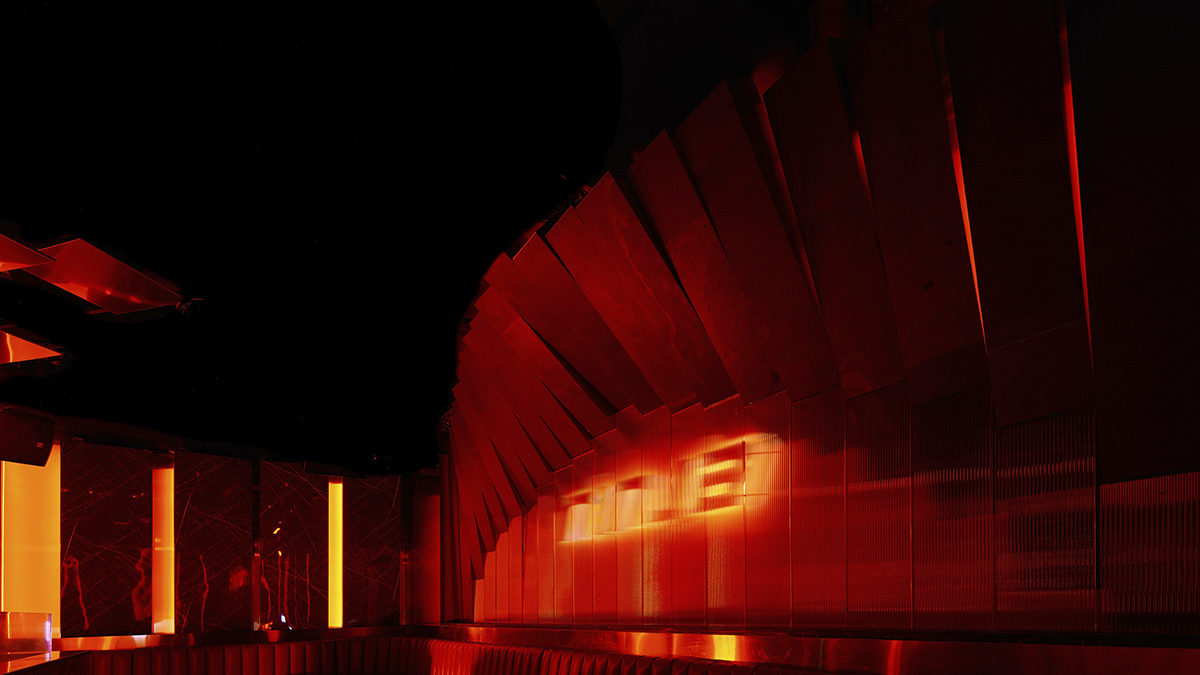 THE NEW NINJA CLUB, J.H Architecture
The J.H Architecture studio deals with interior design projects by continuously exploring the relationship between man and space through the use of lighting and materials (previously on WeVux). Two years have passed since the beginning of the pandemic and this situation has been changing the commercial fabric of the cities, only the luckiest are surviving. Ninja club, one of Shanghai's most established hip-pop clubs, has survived and indeed thrived with its newly opened second club at Found 158. In this area of Shanghai nightlife, Ninja chooses its own secret corner for his own story.
With a rather anonymous outside, the club invites you to enter through a long concrete corridor, illuminated with saturated reds, as the whole interiors. In fact, walking by, the red lights become stronger and stronger, creating an effect of escape from reality. The filtered outdoor lights create intervals of brighter reds on the walls, "as the eyes of geisha behind her fan, staring at all people passing by with endless ambiguity" – the studio said.
At the center of the dance floor stands the DJ booth, "like a golden castle shining under the fabulous lighting." The ceiling features several vertical tiles that create a glow and play with the club lights. At the back of the track, there is a relaxing area with sofas, where you can rest between one song and another. Once again, the studio has created not only the interiors but a real entertainment experience in the form of space.
To see other projects by J.H Architecture visit their website!
Photography by Hu Kaifan
c
c
Do you want to see your project featured on WeVux? Feel free to send us an email at [email protected] to know more, or visit our About page
c