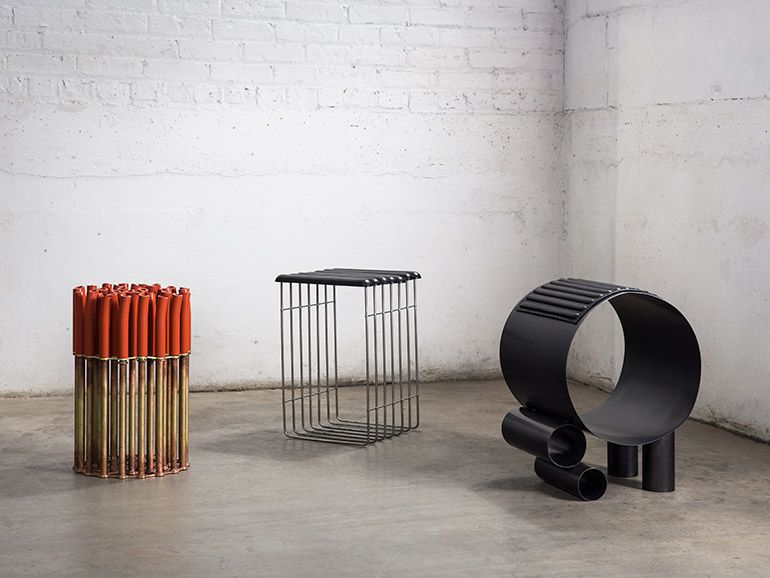 At its sixth edition, NYC X Design 2018 (11-23 May) is a design event that involves the entire city of New York. From Manhattan to Brooklyn, festival's appointments range from trade shows, inaugurations, exhibitions, installations and pop-ups. Below a small selection of events and designers from this year edition.

For four days the Finnish Cultural Institute of New York colonized one of the spaces of WantedDesign Manhattan with one of the most appreciated (and photographed) installations of the New York Design Week 2018: Zero Waste Bistro, restaurant and temporary laboratory to discuss the themes of the circular economy, new materials and sustainable design. "It's time to rethink the way we live, the way we eat and the materials we use," says Kaarina Gould, executive director of the Finnish Cultural Institute in New York. The project, curated by Finnish designers Harri Koskinen and Linda Bergroth, also involved the Nolla restaurant in Helsinki, one of the first in Europe to apply a "zero waste" philosophy among restaurateurs.
Odile Hainaut and Claire Pijoulat are the co-founders of WantedDesign and it took place from May 19 to 22 at Terminal Stores, Manhattan, from 17 to 21 at the Industry City Brooklyn. WantedDesign Manhattan featured a series of international design pavilions (including Istanbul, Chile, El Salvador, Mexico) and Look Book with the work of 12 designers and creatives from all over North America, among others; WantedDesign Brooklyn joined the Sunset Park IC Design Festival, which celebrates the Industry City as an unrivaled design destination.
Sight Unseen Offsite's main location at 201 Mulberry may have downsized compared to last year, but the quality of works shown remained high. This year's show was heavily focused on unexpected collaborations, such as a mirror designed by Bower and Seth Rogan and a piano designed by Wall for Apricots and Jason Schwartzman. Other collaborations shown include furniture by Kim Markel and Glossier, a room designed by Levi's Made and Crafted in partnership with various designers, Norway x New York and Hotel Tonight x Steven Bukowski and Hannah Bigeleisen.
Visit NYC X Design 2018 website to see all the events!
All Rights are reserved