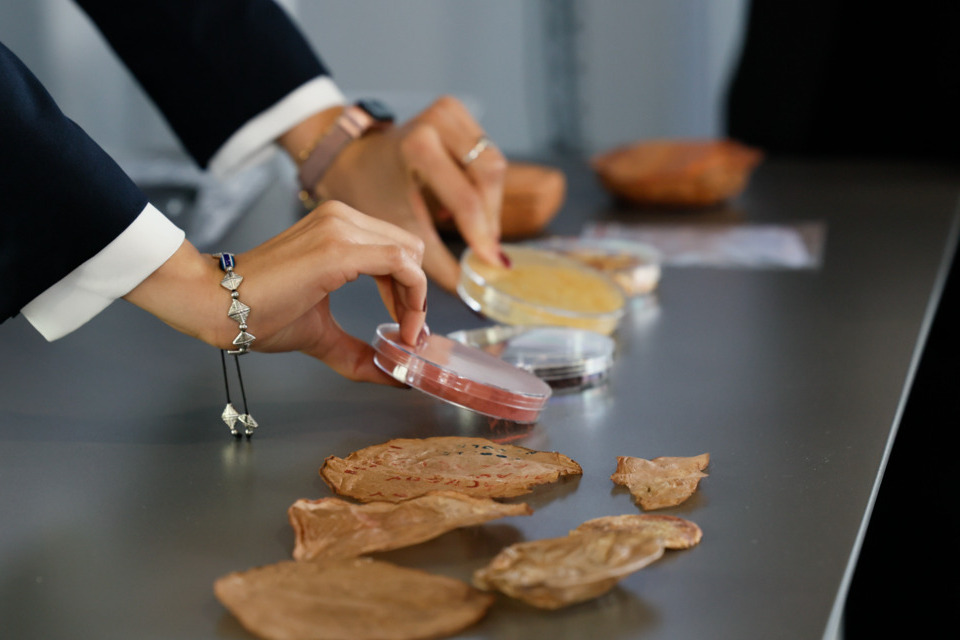 PACKOBY, new sustainable food packaging
The exploration of new sustainable solutions continues with Packoby, the compostable food packaging created with food waste. Food production generates a lot of "waste material" which is usually disposed of, at the same time there is a growing demand for alternatives to traditional plastic packaging. In a new research project called SAVE FOOD, students at Bahçeşehir University (BAU) in Istanbul have developed interesting ideas on the topic. (cover by Constanze Tillmann, Messe Düsseldorf, Interpack 2023)
The team composed of İrem Çavuş, industrial designer, Boutheina Zender, bioengineer, and Merve Mutlu, industrial engineering student, created PACKOBY, a biofilm made with food by-products and scoby (derived from the fermentation of kombucha tea) for packaging dry foods.
c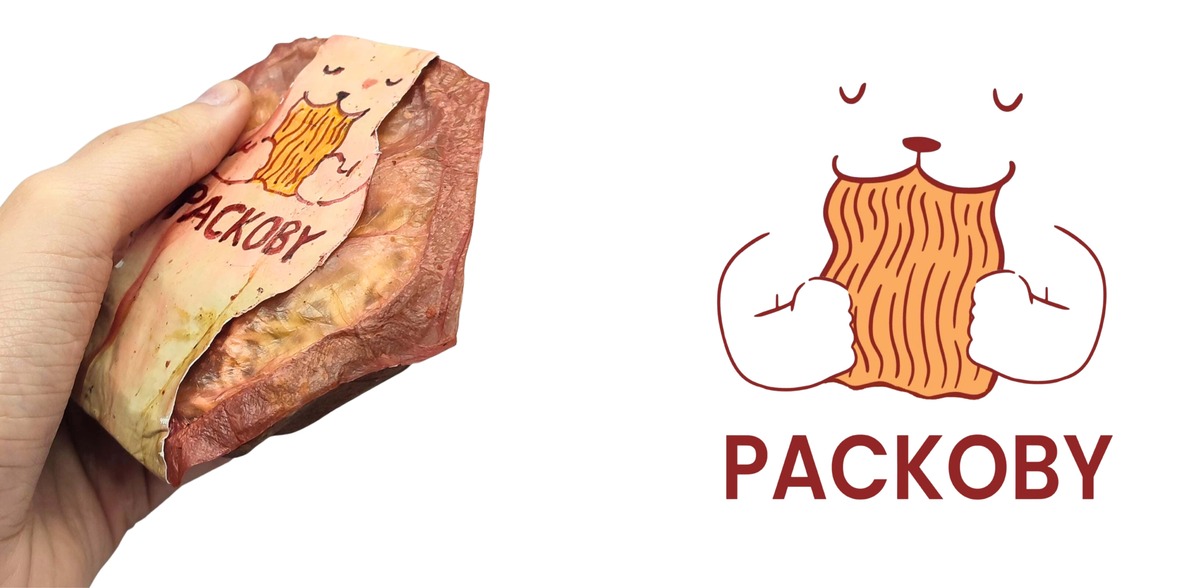 c
An innovative project focused on the production of biodegradable packaging for food, using waste and by-products from the food industry. The difference between Packoby and other packaging on the market is that it is compostable, that is, unlike biodegradable packaging which dissolves up to 90%, Packoby reaches 100%. A "low cost, good quality, non-toxic" solution, the team says.
The project was conducted in collaboration with Messe Düsseldorf GmbH and CIFAL Istanbul, part of the United Nations Institute for Training and Research, UNITAR. Packoby was also presented at Interpack 2023 within the Spotlight Talks & Trends forum, held in Germany.
To discover other sustainable materials and experiments, visit the new and free Materials Design Map!
c