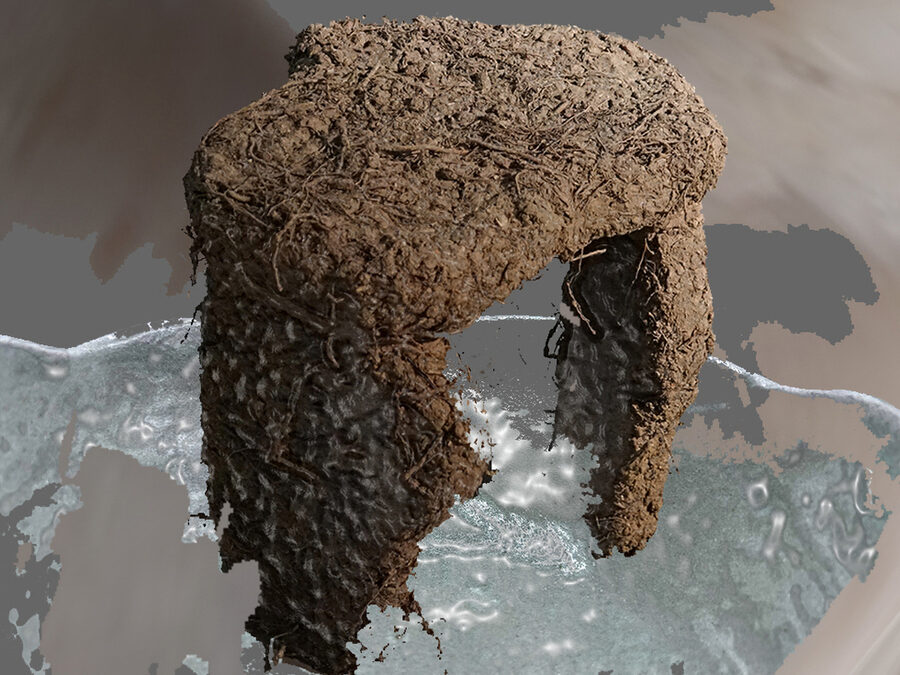 The workshop "Materials for a symbiotic transition"
Created by the designers Luca Alessandrini and Davide Balda, the "Materials for a symbiotic transition" workshop is part of the @transmediaresearch.institute summer school program and created in collaboration with #fablabpesaro. The aim of the workshop is to define the role of design as vehicle of change and transition for sustainability, exploring alternative methods to produce sustainable materials.
The workshop (3-9 July) will be divided into two phases: in the first two days participants will learn a new methodology to develop new skills to become coordinators and facilitators in the creation of industrial symbiosis networks to create materials from their waste. Over the next five days, a theoretical and methodological introduction to biomaterials, in particular the geopolymer technique, will be presented, with the support of various case studies. This will be followed by a practical experimentation phase defined through the application of a new geopolymer material created with waste and residues of marine origin taken from the NewCopromo company in Fano and glass waste produced by the Vetrotec company in Vallefoglia. This material will be explored as a starting point to be contaminated and reworked individually by each participant with other waste recovered locally. The results of individual material experiments will follow different applications in modular forms to compose an artistic or functional urban installation.
"Materials for a symbiotic transition" is an artistic and scientific research project aimed at the creation of a new geopolymeric material composed of clam shell waste, for their source of calcium carbonate (CaCO3), in order to regenerate it into new artifacts artistic (sculptures, installations, urban design furniture…) or new marketable products. The goal of the project is to transform an inert material such as calcium carbonate into a chemically active material, giving it a second life.
Luca Alessandrini is a brand consultant, he designs and engineers innovative products with a conscious perspective that leads to sustainable production paths. Davide Balda, also present in the new Materials Design Map with the project The Living Dwelling, is a multidisciplinary designer, interested in discovering new materials and sustainable production processes.
The workshop costs 150 euros, which drops to 100 for students! Here you can buy tickets while for more information on the workshop visit the official website!
c