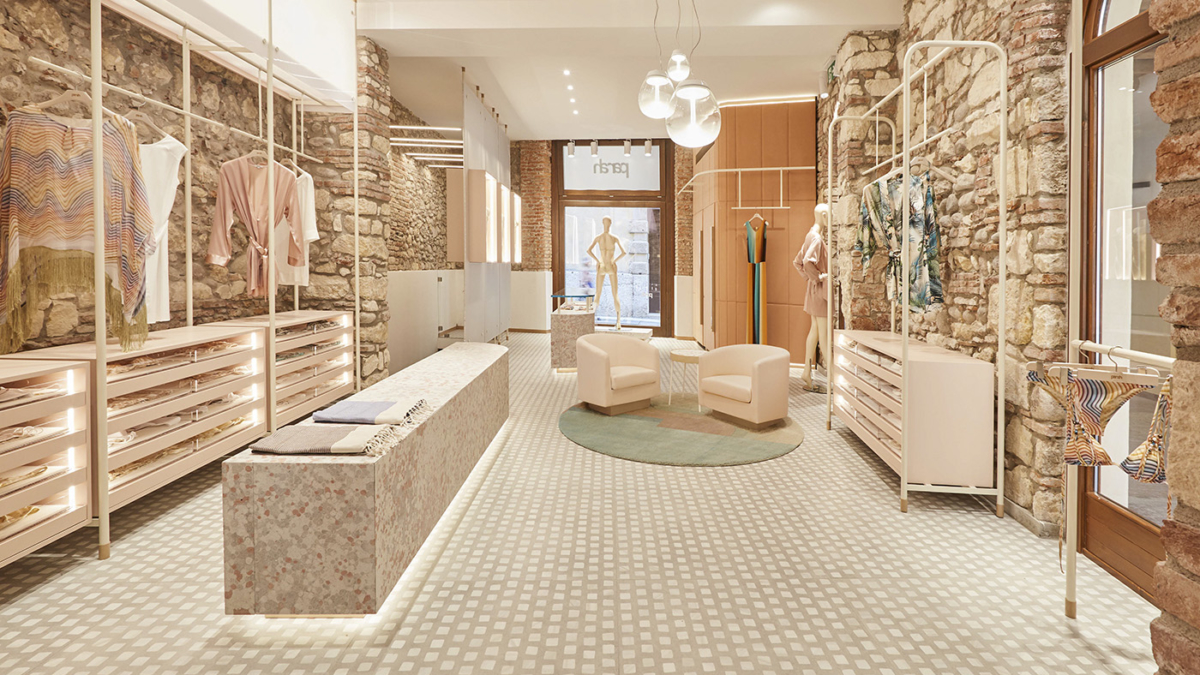 FORO Studio was founded in 2014 in Milan. Since then it has been working with brand image, architecture and strategic design, but also interior design, setting ups and workshops.
For the new Parah boutiques concept (in Forte dei Marmi and Verona), the project focuses on the client's identity, with exclusivity, luxury, femininity and cool glamour. Furnishings and accessories have been created to exalt the character of a historic manufacture. To do this, the studio decided to play with contrasts: a cold material opposed to each hot material.
The chosen colours palette, the materials and the new furniture system distinguish the brand by giving the right storytelling to the products – providing the boutiques with a solid and welcoming allure, suitable for a contemporary customer experience. The structural and decorative elements dialogue and adapt to the promotion and sale, since from season to season, depending on the merchandising, the products must be the only true focus.
Visit FORO Studio's page to know more about the project!
c
All Rights reserved to FORO Studio