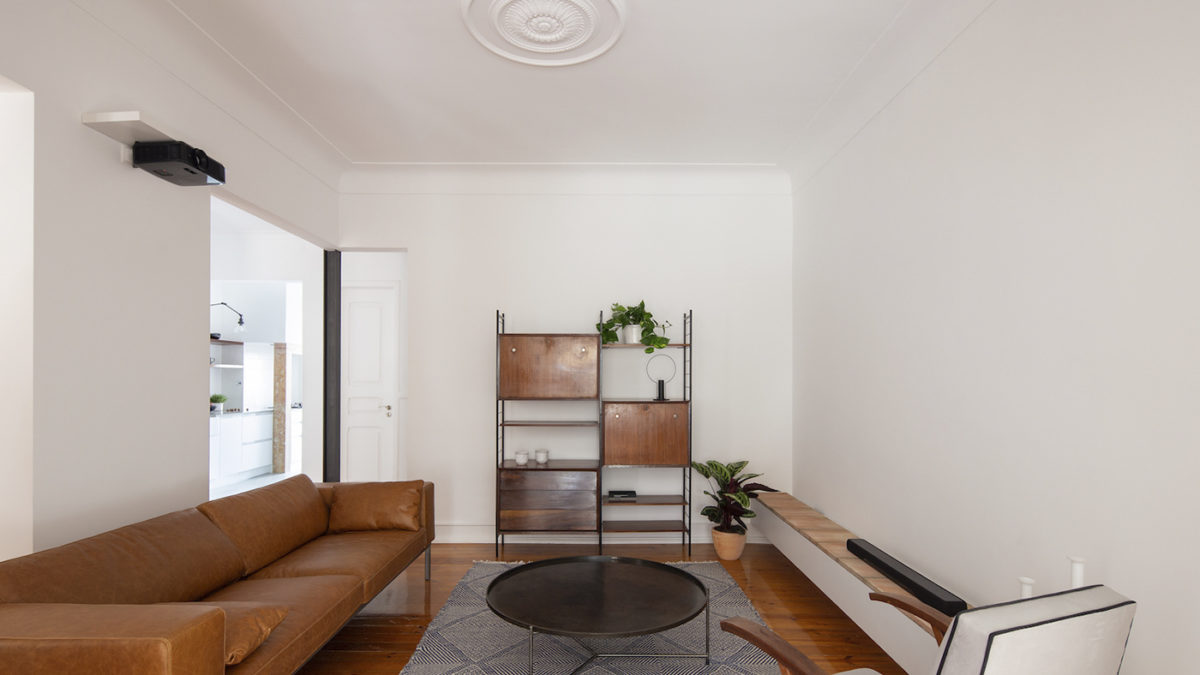 PENHA DE FRANÇA APARTMENT
Lola Cwikowski is a Belgian interior designer based in Lisbon. After studies in Liège and Barcelona, she worked for architecture firms in Belgium, San Francisco, and Shanghai. She creates welcoming interiors by combining her knowledge of quality materials and furniture, locally-produced and secondhand finds, and inspiration from her travels.
One of her latest project is an apartment in the art-deco modernist architecture of the relaxed Penha de França neighborhood, just beyond the tourist path. As main intervention, the majority of the wall between the hallway and living room was removed to establish a viewing axis through the apartment. The living room doubles as a projection room; a floating bench topped with terracotta tiles conceals home electronics. A raw steel center table is surrounded by an inviting couch, a reupholstered armchair, and a classic Portuguese shelving system. The pantry was merged into a spacious galley kitchen with integrated appliances, allowing ample space for social cooking. Just beyond, a balcony tiled with Algarve terracotta creates a gardenesque hideaway.
Visit Lola Cwikowski to know more about the project!
Photography by Alexander Bogorodskiy
v
All Rights reserved to Lola Cwikowski