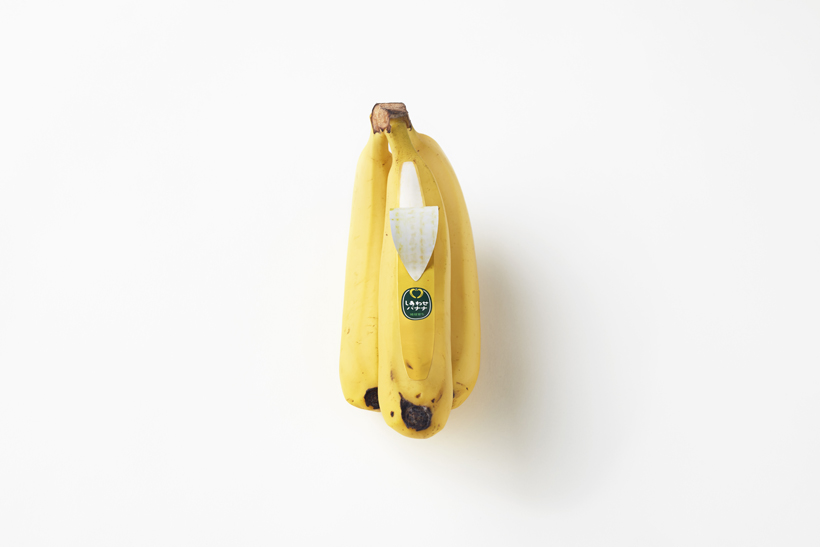 SHIAWASE BANANA PACKAGING BY NENDO
As we all know as Nendo studio's fan, there is always something smart to discover in each project they develop.
This peelable package is design for high-quality shiawase bananas, for Unifrutti Japan, which grow in Mindanao Island, in the Philippines.
As Akihiro Yoshida says:  'when we were asked to design the packaging, we didn't want to just come up with something extravagant because of its high quality: that would be totally inappropriate for an environmentally friendly banana'. 
So, they have designed a double layered sticker, to reproduce the texture of the banana on one side, and to write information on banana flesh on the other. Simple and smart!
Also, they have designed a paper bag for purchased bananas, reproducing beautiful banana leaves. Nice to notice that when you remove the string handle, you can easily read information on the reverse side and take out the fruits from the inside.
source: http://www.nendo.jp/en/