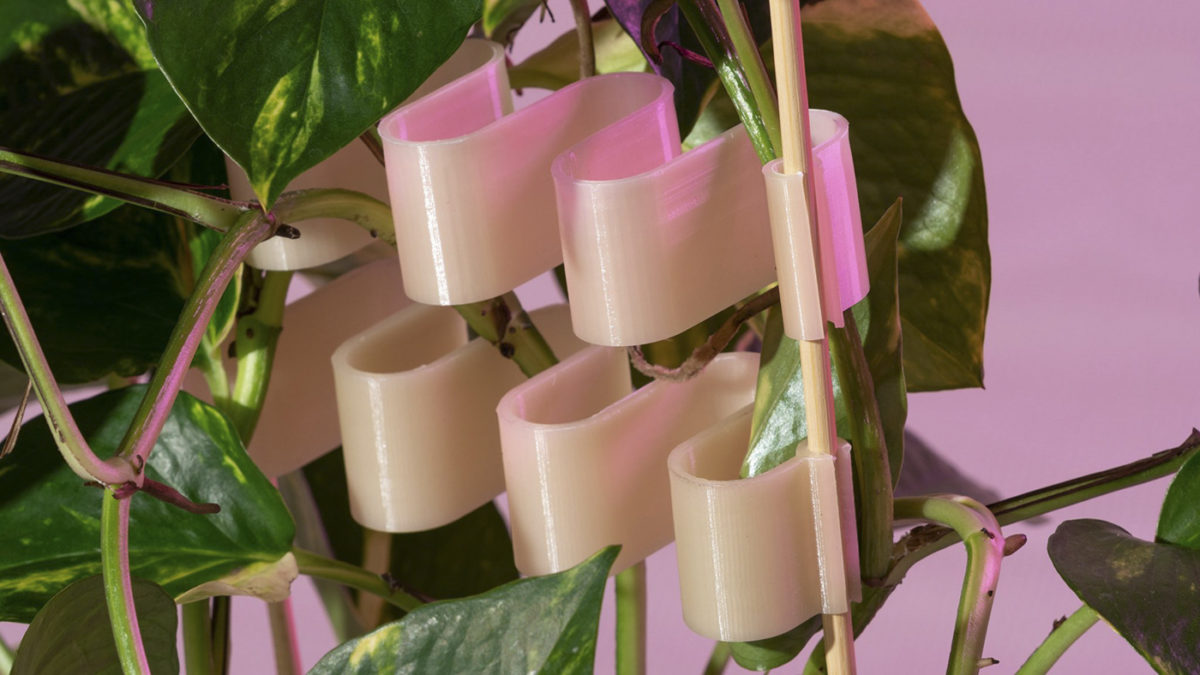 SLAM!, Henriksson & Lindgren
In the project What Matter_s 2.0 initiated by Form/Design Center in Malmö, a group of six Swedish design studios were paired with manufacturing companies based in southern Sweden with the task of developing new sustainable materials from their industrial waste. The results will be shown at the Metabolic Processes for Leftovers exhibition in January, curated by Copenhagen-based Kiosk Studio.
One of these group is the studio Henriksson & Lindgren, a Malmö based design practice founded in 2019 by Stina Henriksson, previously on WeVux, and Ebba Lindgren. Paired up with Kiviks Musteri, a cider pressing industry in the south of Sweden, they created SLAM! (Swedish word for sludge).
The designers worked with two types of waste: the leftovers from Kivik's enormous juice press and 100% pressed apples. They found out that the apple pressings can be easily made into materials just by drying, pulverizing and pressing it. On the contrary, the sludge leftover was a different story: "its smell is terrible and it's very wet, like a porridge". Henriksson & Lindgren accepted the challenge and started to research. Reading an article on experiments with polymer from waste water sludge, they came into contact with two companies in Skåne who work with these processes. The polymer group PHA is made from feeding the bacteria in the sludge, and the bacteria produces the biopolymer. This was the perfect solution to give a new life to juice press wastes.
The resulted products are a series of pots "made from PHBV, which is the kind of PHA you would get out of the sludge from Kiviks industry, that is extruded into 3D printing filament, and then printed in a regular 3D printer." The polymer breaks down in cold temperatures even in the ocean, without turning into micro-plastic. Moreover, it will take about six months to biodegrade in a regular garden compost, according to the designers.
The sludge plastic is biodegradable but durable, therefore the products have a longer life cycle than single-use. The studio was inspired by Kivik's big apple orchards to create something related to agriculture and gardening. By showing a product concept they hope to inspire more interest around bio-sludge and waste design.
The fascinating aspect is that, through SLAM!, the two designers experimented on a process that can potentially be used by other industries that produce waste water and bio sludge. The solution could be to add the plastic production as the last step in wastewater facilities, as suggested by the studio. (continues)
c
c
Also showing at the exhibition are designer Kajsa Willner, who collaborated with pulp and paper materials company Stora Enso to turn biofuel ash from its production process into a series of pedestals with history-informed shapes. Carl-Ludvig Svensson, who teamed up with Vida to create a new material from mycelium and sawdust; Louise Hederström, who made a concrete bench and traffic barrier with waste from Finja Prefab. M&E turned waste materials from Movomech into a material that can be used for table tops or room dividers, while Lab La Bla and Natural Material Studio worked with Ballingslöv to create veneers and shelves made from wood and ash.
As What Matter_s 2.0 project manager Terese Alstin said in an interview, the aim of the project was to demonstrate the power of interdisciplinary collaborations. Since many big manufacturing companies don't have any experience of working with a designer, they are completely unaware of what he/she can bring in terms of understanding users, challenge assumptions, redefining problems and creating innovative solutions.
Currently, two materials research centers are also under development in southern Sweden, the European Spallation Source (ESS) facility and the MAX IV Laboratory, which Form Design Center's head of exhibitions Johanna Sjögren Duthy said gives this part of Sweden a new identity at the forefront of materials science.
Visit Henriksson & Lindgren to know more about SLAM! and their studio. Don't forget to follow them on Instagram!
Click on Metabolic Processes for Leftovers to know more about the exhibition, opening on January 2021
Photography is by David Stjernholm
c